"But he don't know the meaning of dope
When he's looking for a suit-and-tie rap that's cleaner than a bar of soap"

GZA, Protect Ya Neck
A sea of W-shaped salutes fill the air of Glastonbury's West Holts stage. Wu-Tang Clan's leader, producer and - unmistakably nasally - MC: RZA looks on approvingly. Marking the 25th anniversary of Enter The Wu-Tang (36 Chambers), it's clear he's having a good time. But as legions of fans - or anybody that didn't fancy The Chemical Brothers or The Killers - wait for the next rap banger, something else begins to play. Cue the opening chords of Nirvana's Smells Like Teen Spirit.
Was that the most unlikely musical moment of 2019? Not if you think about it.
In 1992, Kurt Cobain was serving an edgy alternative to the likes of Mariah Carey, Boyz II Men and Kriss Kross. These "Radio Friendly Unit Shifters" were dominating the airwaves - grunge was an antidote. In the same year, West Coast hip hop was reigning supreme; The Chronic effectively birthed G-funk. Dr. Dre's polished production was everywhere. Dissecting the genre with surgical precision, he stitched together a sound that became synonymous with hip hop.
Until 1993.
Like a tonic to the smooth, saccharine sounds of G-funk, RZA's Wu-Tang Clan appeared from nowhere. At least it felt like they did.
In reality, Robert Diggs (RZA) had tried this before. In 1991, the young MC was calling himself Prince Rakeem and released the Ooh, I love You, Rakeem EP. This was the lead single:
Diggs produced the track himself - he was already a whiz behind the boards - but it was programmed by Prince Paul (known for his work with De La Soul). Despite the "formula" for a hit being in place, it bombed.
The track's carefree, jazzy beats jarred with Diggs' rugged, Brooklyn tones. His cadence was still impressive, but it didn't feel real. This style had been done - and arguably done better - by Will Smith in Summertime (released two months prior). Disillusioned with his label Tommy Boy Records, Diggs disappeared and, importantly, reinvented himself.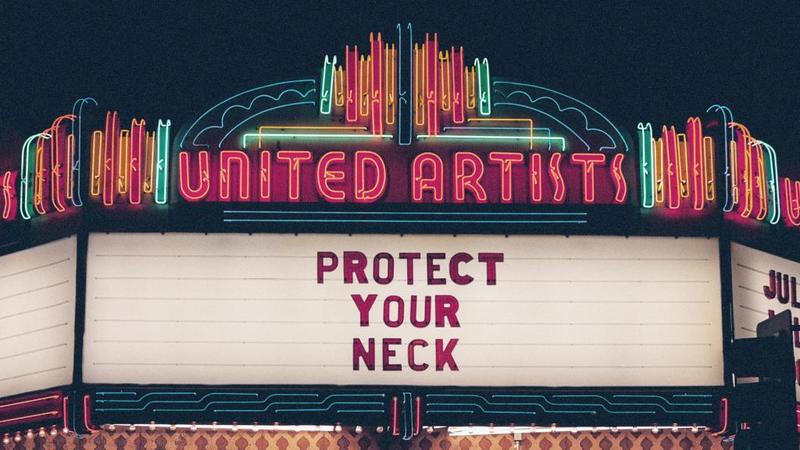 "I grew up on the crime side, the New York Times side
Staying alive was no jive"
Raekwon, CR.E.A.M
When Wu-Tang Clan arrived with Protect Ya Neck in 1993, it changed the game. RZA's production was raw, gritty and confrontational. An ice-cold night in New York's roughest boroughs; it was the sound of RZA's reality.
The cluttered and claustrophobic tracks of Enter The Wu-Tang (36 Chambers) - with multiple MCs battling for space - is reminiscent of RZA's past. He shared a one-bedroom apartment in the gloomy projects of Brownsville, Brooklyn with his mother and 10 siblings. Hearing hip-hop for the first time at a block party on Staten Island, he became obsessed with the genre. Diggs was eight years old at the time.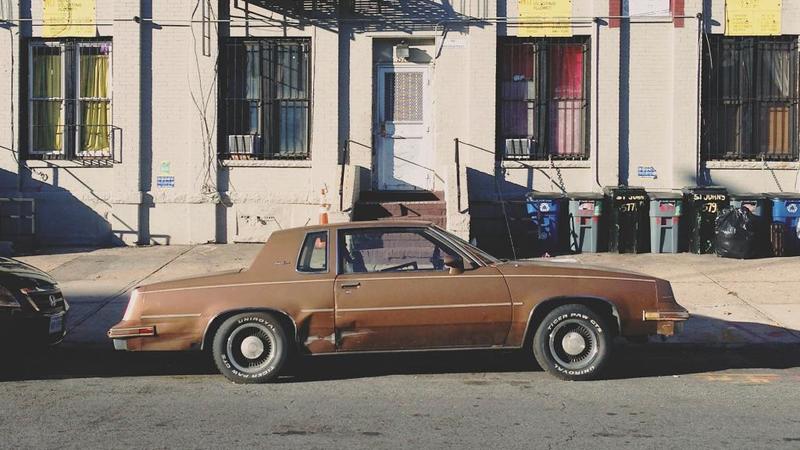 At 11, RZA was already playing around with a turntable and mixer. And, a year later, he was making hundreds of beats with his younger cousin Russell Tyrone Jones (Ol' Dirty Bastard). He'd zip in an out of the traffic on Staten Island's busy Verrazano-Narrows Bridge, selling the New York Times with Corey Woods (Raekwon). The little he earned (about $10) would go towards groceries, rent and - crucially - his equipment.
"By the time I got to 12, we had already saved up more money and we had bought the Echo Box, the mic and the beat machine. That was like a $100 beat machine. The Echo Box was $100, but that was a lot of money for a kid. Then we wound up getting a dual cassette so you could make a tape then dub it," said RZA.
But one piece of equipment started a chain reaction that changed everything. It was when RZA got his hands on the SP-1200 that he made Bring The Pain - the first of many classic Wu-Tang cuts.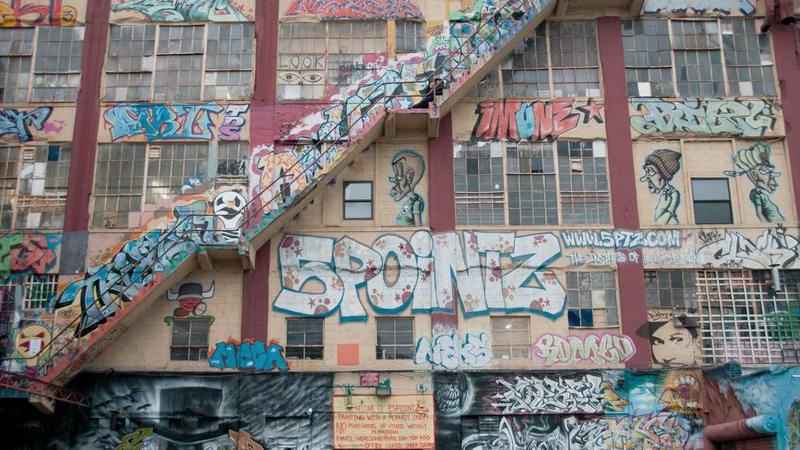 "In particular my beats travel like a vortex
Through your spine to the top of your cerebral cortex"
RZA, Triumph
RZA's production style was nothing short of revolutionary. At the time, hip hop producers were stuck using one bar loops. But when RZA traded his trusty SP-1200 for producer RNS' Ensoniq EPS 16 keyboard he travelled light years ahead. RZA started making two - and even - four-bar loops. Nobody was doing this. The young producer fell in love with this style of sampling and, consequently, Method Man and C.R.E.A.M were born.
But C.R.E.AM as we know it - perhaps Wu-Tang Clan's most iconic track - was actually years in the making. And despite the track's mainstream appeal, its origins have a dark and storied past.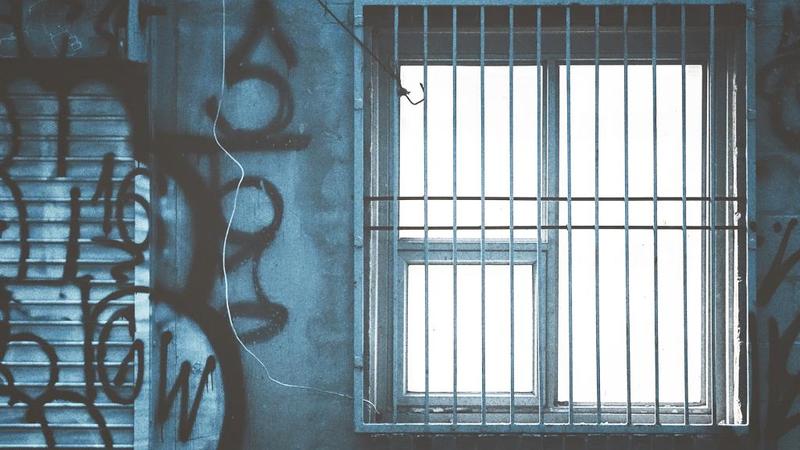 In 1991, RZA (then-22) was arrested and charged with felonious assault; he was accused of shooting a man named Willie Walters in the leg. It was this event and the constant financial struggle he faced that inspired the track.
"I had mental freedom, but I didn't have economic freedom," RZA said.
This version of the track was recorded at the time of his court case. It featured Ghostface Killah who, having been shot around the same time, was also wrestling with the hardships of street life.
The track was then re-recorded with Raekwon and Inspectah Deck (it was titled Lifestyles of the Mega-Rich at the time). Method Man only added his infamous hook when they were in the studio recording Enter the Wu-Tang (36 Chambers). The sample comes from The Charmels' 1967 song As Long as I've Got You. It was produced by David Porter and Isaac Hayes (RZA would cite the latter as a continuous source of inspiration). Although they were never revealed, RZA spliced three other samples together to finish the track.
It was going to be a smash - he knew it.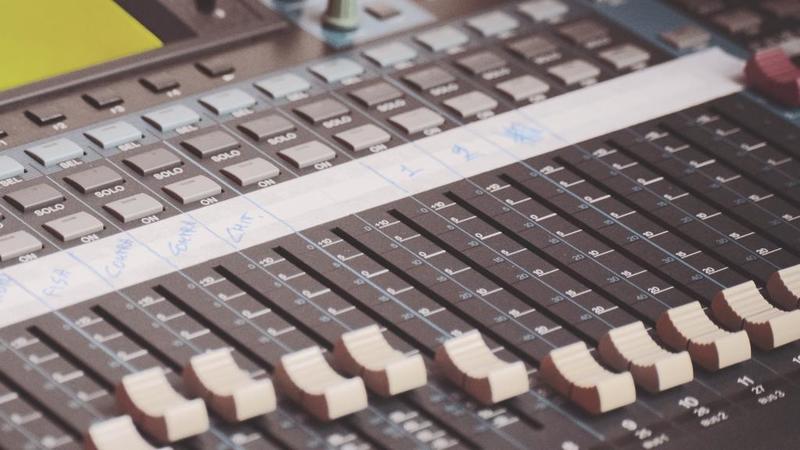 "Flow, with more afro than Rollo
Comin' to a fork in the road, which way to go? Just follow"
Method Man, Wu-Tang Clan Ain't Nuthing Ta Fuck Wit
C.R.E.A.M was a massive hit for RZA and the Wu-Tang Clan. And, as if it was a self-fulfilling prophecy, cash suddenly ruled everything around him. But unlike other rappers who spent their earnings on chains and cars, RZA put his money back into what made him: his instruments.
"To this day, every project I do, I buy myself a guitar or a beat machine - or some kind or program that's going to help increase and better myself for the next job."
And although his style has shifted over the years - acquiring more expensive kit with every success - his influence has been consistently felt.
RZA gave hip hop a timely shot of adrenalin; Enter the Wu-Tang (36 Chambers) put the focus firmly back on New York. He helped pave the way for Notorious B.I.G and Nas, bringing on a renaissance in East Coast rap. Would NY crews like Joey Badass' Pro Era have been inspired to rap without the Wu-Tang Clan? What's more, it's hard to imagine Flatbush Zombies writing their first macabre rhymes - rising from the underground - without RZA's ghoulish Gravediggaz?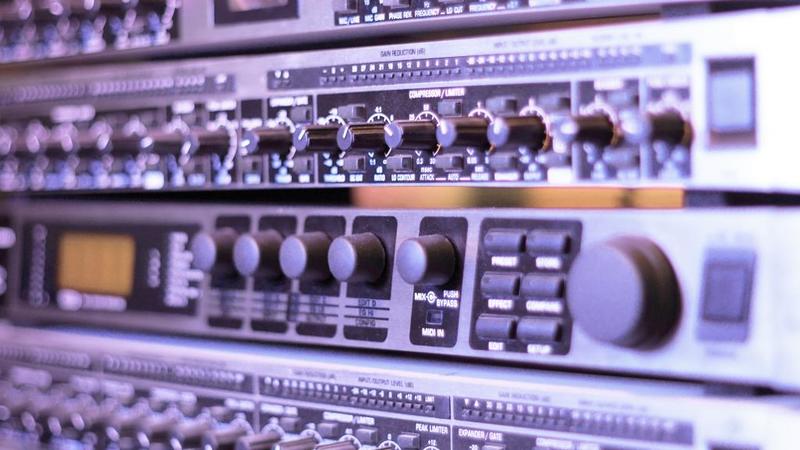 But it was always RZA's beats that elevated his albums above the competition. Blending samples from his favourite Kung-fu movies with sparse and menacing soundscapes gave Wu-Tang Clan a sound that was entirely theirs. Like film's greatest auteurs, he had an unmistakable signature; his dedication to hip hop's composition has inspired so many of the greats. The likes of Kanye West and The Alchemist wouldn't hesitate to agree.
But the man himself was clearly looking at musical trailblazers beyond hip hop for inspiration. Enter the Wu-Tang (36 Chambers) felt so counterculture compared to hip hop albums at the time, it could have been an alternative album.
"...there's an intrinsic, primordial murkiness to this album that can't be polished," said Pitchfork in a review of another band's seminal debut. Maybe RZA and Kurt had more in common than we thought; nobody ever accused 36 Chambers of sounding polished.
Sources
http://www.hiphopscriptures.com/rza
https://www.rollingstone.com/music/music-features/rza-wu-tang-clan-interview-last-word-831770/
https://www.youtube.com/watch?v=yrQPCKSWZmI
https://www.youtube.com/watch?v=a0TqJtaFRhc
https://www.youtube.com/watch?v=VLygwYTd_Uc
https://www.youtube.com/watch?v=_2jTeaOQjfE
https://www.theguardian.com/music/musicblog/2014/nov/26/wu-tang-clan-10-of-the-best
https://www.wired.com/2007/10/pl-music/
https://www.jhunewsletter.com/article/2017/03/a-history-of-wu-tang-clans-kung-fu-samples
https://eu.usatoday.com/story/life/music/2014/11/30/5-ways-wu-tang-clan-changed-hip-hop-a-better-tomorrow-raekwon-rza/19625287/
https://medium.com/@vskv/wu-tang-clan-and-the-east-asian-culture-influences-on-enter-the-wu-tang-36-chambers-1018f0c1b5e2
https://www.grailed.com/drycleanonly/wu-tang-clan-style-influence
https://www.independent.co.uk/news/people/profiles/my-secret-life-rza-musician-amp-actor-38-815170.html
https://nypost.com/2014/11/29/rza-my-staten-island/
https://www.oxygen.com/martinis-murder/wu-tang-clan-of-mics-and-men-the-trial-that-changed-rzas-life
https://www.villagevoice.com/2000/05/23/wu-tang-clan-is-sumthing-ta-fuck-wit/
https://pitchfork.com/reviews/albums/13686-bleach-deluxe-edition-live-at-reading/