Ideally, you want to create when that elusive idea is fresh. Field recording is a great way to pluck those musical ingredients - straight from the source.
"I try to have no prejudice against any sound and take advantage of all of it," said Italian electro composer Daniele Sciolla. For her Sinthesi EP, she would walk along the beach with an old microphone capturing "dirty and saturated" ambient sounds.
Field recordings have always featured throughout Jon Hopkins' discography. On his latest album - last year's Singularity - you'll find thunder, the tweet of an owl and other found sounds buried in the instrumentals.
But this technique isn't new. In fact, we've been capturing field recordings for over a hundred years.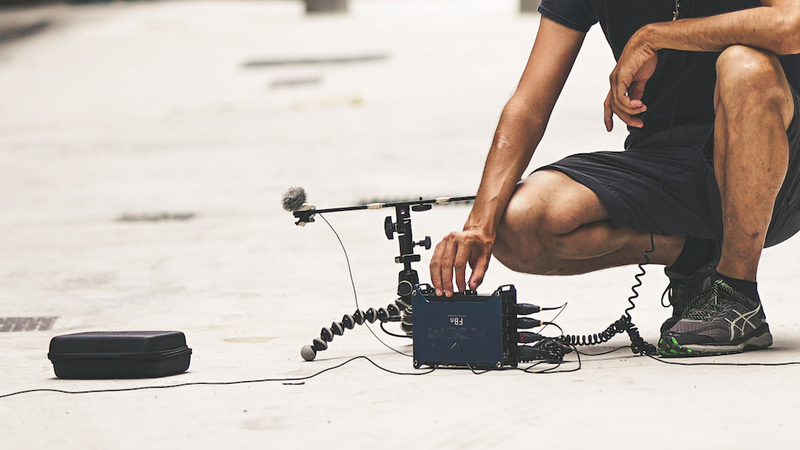 The origins of field recording
The art of field recording dates back to 1889. And, although commonly used by musicians, its roots aren't based in music production. Field recording was actually created for educational purposes. An eight-year-old German boy called Ludwig Koch was thought to be the first person to do it. In 1889, he used a wax cylinder - a gift from his father - to capture the sounds of Indian Shama birds.
Fast forward 128 years and the sound of birdsong would be captured again. Bjork and her producer Arca travelled around the world to capture these sounds for her 2017 album: Utopia.
But the art of field recording isn't restricted to artists and producers. Gone are the days of carting cumbersome equipment from place to place to find that special sound.
Today, there are so many portable recorders on the market it can be hard to find the right one. In our opinion, these are three of the best when it comes to field recording.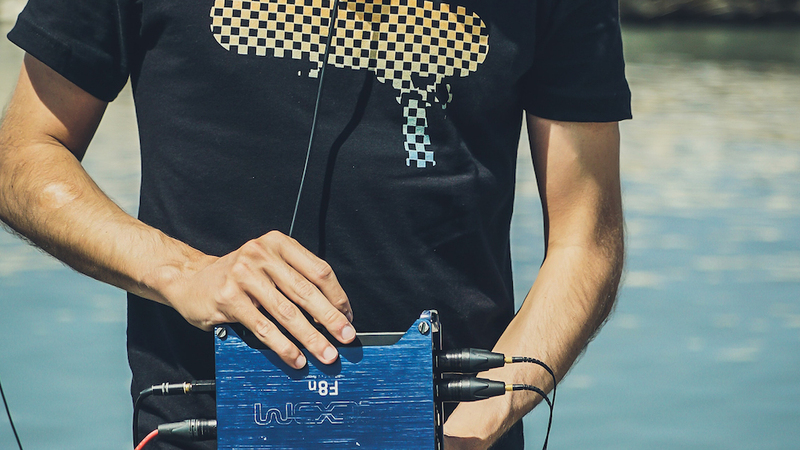 The best portable recorders for found sounds
Zoom H1n Handy Recorder
Perfect for newbies and pros (like Jon Hopkins who uses the device), this pocket-sized recorder has a clear LCD display, one-touch buttons and localised menus. It features an onboard limiter which allows you to record without any distortion (up to a sound pressure level of 120 dB). It's built-in X/Y stereo microphones cover a wide area, whilst emphasising the sound field. What's more, you can overdub existing recordings if you wanted to combine one or more found sounds.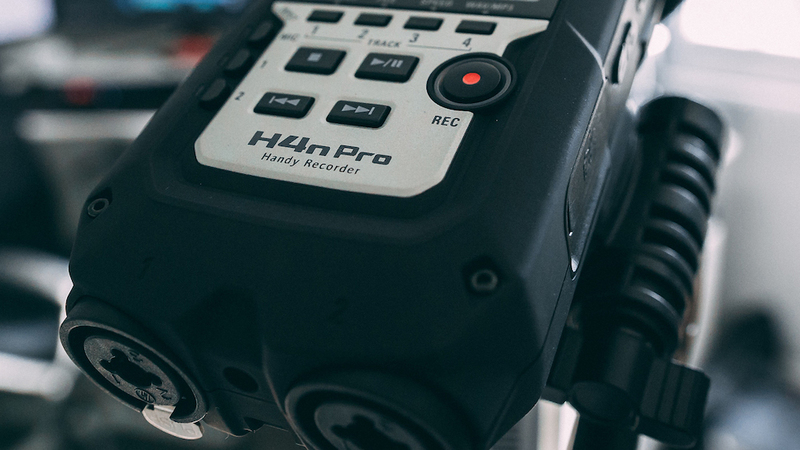 TASCAM DR-100mkll 2-Channel Portable Digital Recorder
Designed for high-end recordings, this device has four inbuilt microphones (two omnidirectional and two cardioids). It also has an S/PDIF digital input for directly inputting a digital signal, locking connectors so everything stays in place. What's more, its balanced line ins means you'll have less hum on your signals.
Roland R-05 Studio WAVE/MP3 Recorder
Easy to use, this one is a popular choice for musicians. For recording, you can use the inbuilt microphone - which works well - or plug in an external mic. It features loop playback and tempo adjustment (without changing the pitch), so you can practice with effects that you've captured before hopping back into the studio.
But you don't need to buy equipment to try your hand at field recording. Today, anybody with a mobile phone can do it.
"Things have become – generally speaking – more portable. It's democratised the whole process and that's great," said expert field recordist Chris Watson.
Recording found sounds with a phone
Modern smartphones do usually come with inbuilt apps for sound recording. iPhone has Voice Memos and Android usually includes either Voice Recorder or Audio Recorder. The trouble is, these usually create highly compressed, low-quality .m4a files. What's more, they don't have any customisable settings. Consequently, we recommend downloading a sound recording app like Vice Record Pro (iOS) or Hi-res Audio Recorder (Android). These - and many others - will give you more control when recording in the field. They'll also allow you to create an uncompressed WAV file too.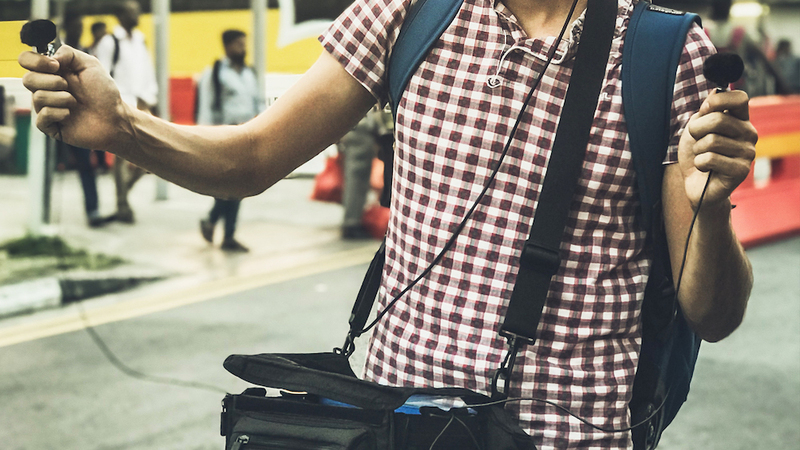 But before you start recording it's a good idea to check the settings:
File type
As above, make sure you select .WAV. This uncompressed file will give you a better sounding recording than .MP3 and .M4A compressed files.
Channels
Choose 'mono' over 'stereo'. Essentially, most phones are only able to record in mono - stereo will just double the file size.
Automatic gain control (AGC)
Switch this off so that you can manually control the record level.
Level setting
Try and ensure the peak is between -6 and -12 dB. Importantly, don't let the peak level hit 0 dB.
Recording quality
Finally - and this might sound obvious - set the recording quality to the highest possible setting. All apps are different, but you'll usually get the option to set the quality to 'Low' of 'High'. Alternatively, you may be able to select the sample rate (try a sample rate of 48 kHz and a bit depth of 24 bits).
But when it comes to recording, how do you do it?
Easy. Just keep the mic pointed towards the source of your sound. Remember to keep an eye on your waveform and ensure that the incoming sound isn't too strong or weak. This can be easily rectified by adjusting your phone's volume and distance to the source. If you're recording a series of sounds in the field, try and remember to name these tracks at the time. It will make life much easier when you get back into the studio.
Looking to give you tracks a creative boost? Take your artistry to the next level by getting hands-on with field recording.
Sources
Dummy Mag, Resident Advisor, Crack Magazine, Resident Advisor, Fact Mag, Red Bull, Ableton, Pitchfork, Sound and Music,