To be honest, other producer gift guides we've seen online don't quite cut it – they list $800 synths and controllers alongside $5 keyrings, and most don't go far enough, only listing a few items in a 'top ten' of expensive stuff you'd never buy for someone else or ask for yourself.
And so we've put together this guide to do something real – to give you genuine ideas for things that producers will need, want, like and appreciate.

Keyboard Shortcut Stickers - $27.99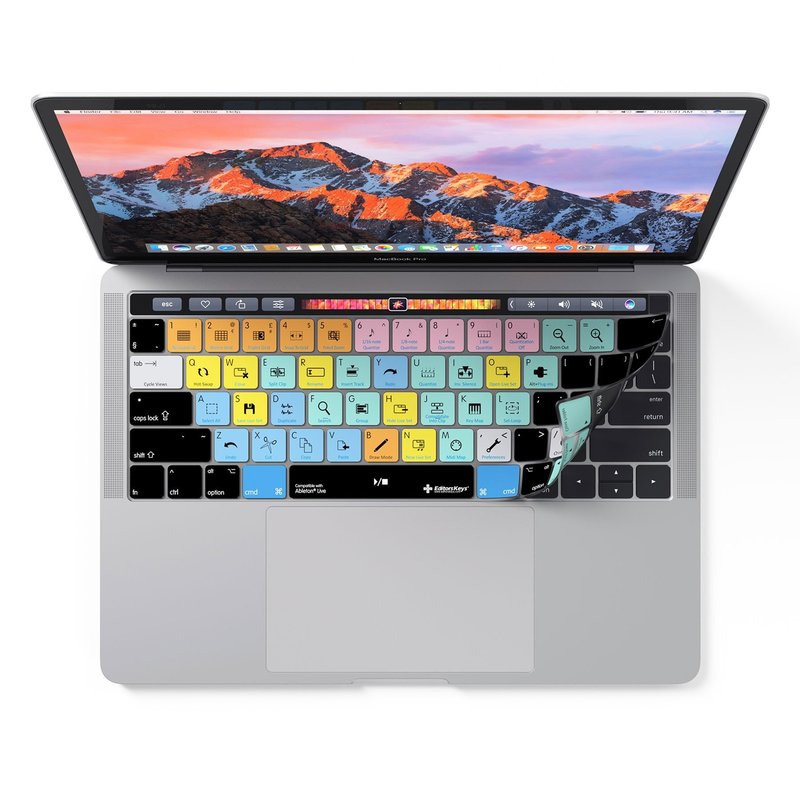 Head on down to Editors Keys to check out a range of keyboard shortcut overlays for DAWs like Ableton, Logic Pro, Studio One, Reason and others. These will help you reach for the keyboard shortcuts you need without having to think, menu-dive or look them up. Also available from the same site are whole dedicated keyboards, although they're pricier than the sticker packs. Other keyboard sticker sets are available elsewhere, too.
External Hard Disk – approx. $45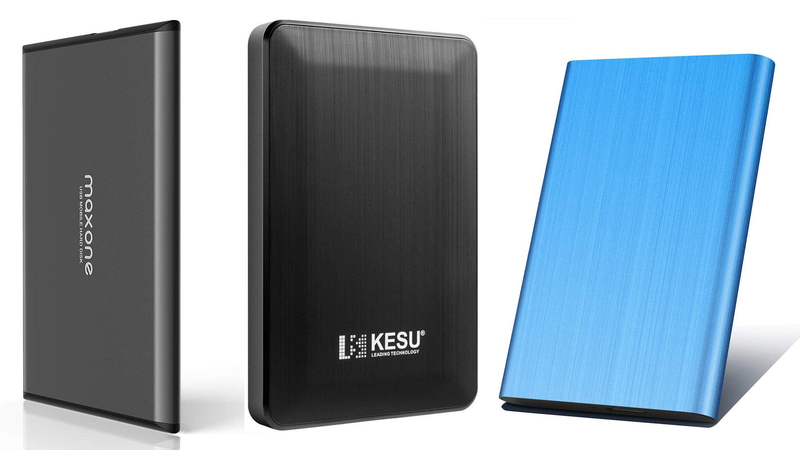 With apps, sample libraries, WAVs, project files, and all the trappings of your normal life living on your computer, not everyone has enough space. And that's not to mention backups – if you don't have a backup of your vital data in a different location to your main system, you're playing it unsafe. An external solid state hard drive is an essential purchase for anyone who doesn't have one already.
While they're not cheap, it's not impossible to find a decent flash drive of up to 1TB for just under $50, and there are plenty of options for storage size at different prices. For hard drives, make sure you do your homework and check out the reviews – you need something reliable and safe.
Of course, Loopcloud subscribers get cloud storage of their own personal sample libraries, with more storage depending on your plan.
Producer Keychains - approx. $8.50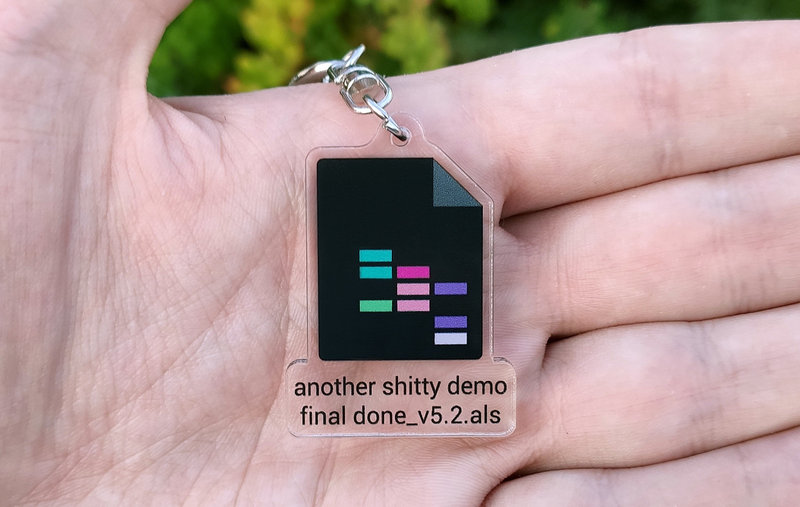 These FL Studio, Ableton Live and Pro Tools keychains take a swipe at the many, many versions of your project files. Sure, it's a bit of an old joke, but we think they'd make us smile every time we're opening up the door to the studio, where we're about to save another few final versions of a mixdown.
For a great range of wooden, handmade synth and drum machine keychains, check out the Attack store.
Monitor Isolation Wedges - $28.00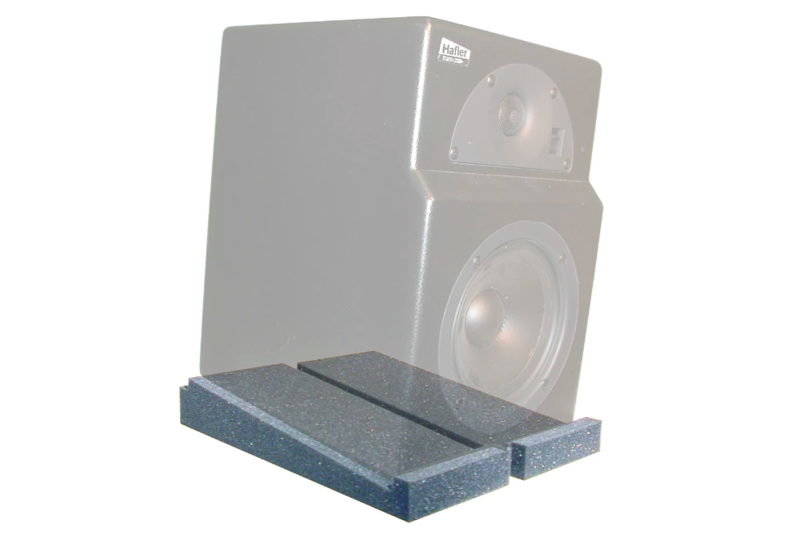 Even if you have your monitors on a stand, wedges like the one pictured (the Primacoustic Iso Wedge) might help you to do two things. First, they'll angle your monitors correctly, so that they're sitting with the tweeter pointing at your ears, just as good intended. This is especially hard is you've just plopped your monitors on a desk – check out how they sound when they're pointing up towards you.
Second, these wedges will 'decouple' your booming monitors from your desk or stand, reducing vibrations and helping them 'float' in isolation. Check your current setup and see if you'd benefit from working the angles.
Synthy Mugs - $16.99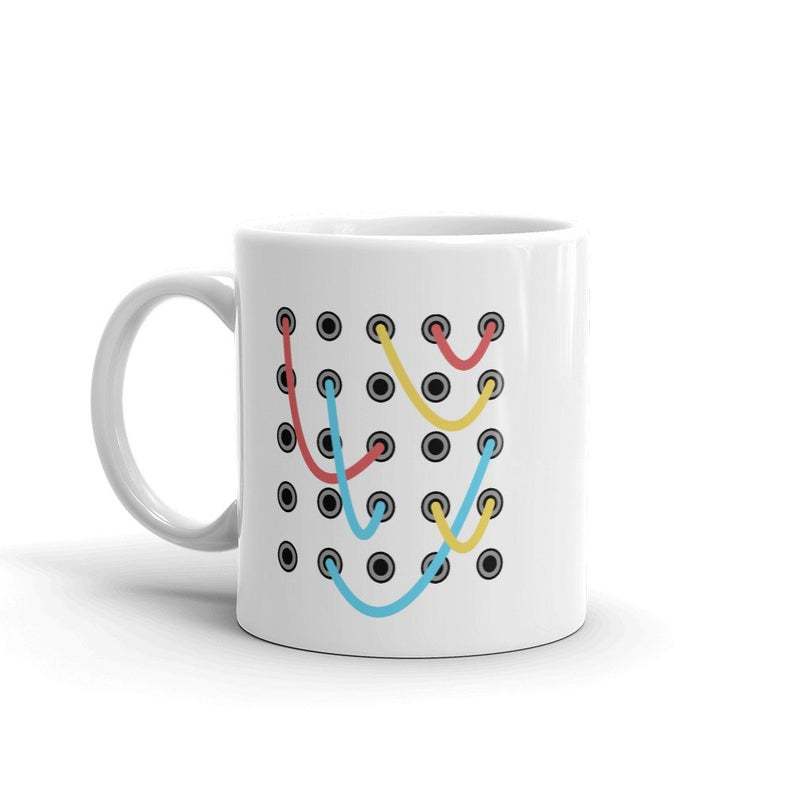 Tired of drinking your coffee, tea or other hot beverage out of your hands? These ceramic liquid holders are designed to hold enough liquid for a nice, well-contained drink, and they even have ergonomically designed handles you can use to pick them up without sustaining a first-degree burn! Oh, the wonders of modern technology.
Of course, the real selling point here is the synth-head designs, which not only remind you of your raison d'etre, they also remind you how stuff works. Check out these modular and ADSR mugs from the GetMuggedCompany on Etsy, and rest assured that there's plenty more out there.

Synthesis Prints - $18-$42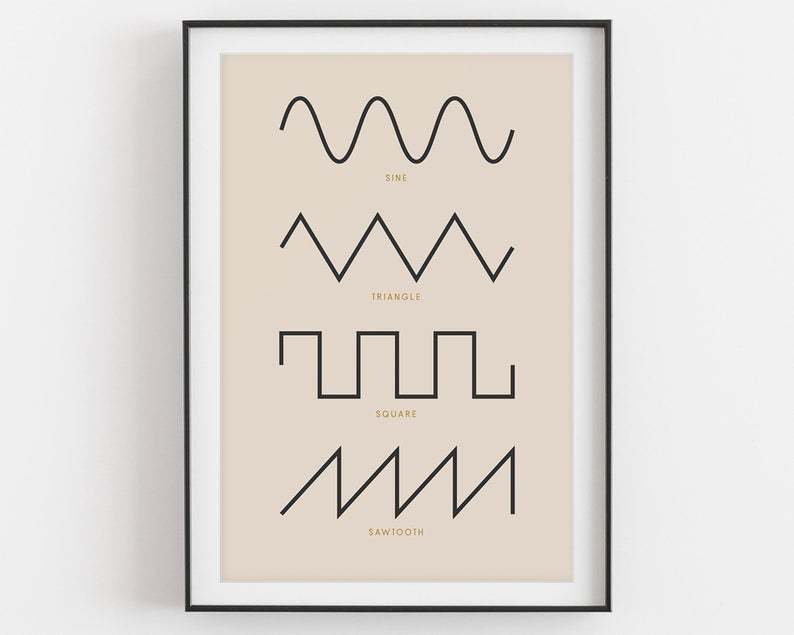 Studio looking dull? Need to express yourself as a producer in the home? Synth prints like this one from GlissPrints on Etsy are pretty nicely designed, and available in different sizes, but remember that the framing has to be done separately in most cases.
Meanwhile, the Attack Store has some pretty great synth and drum machine prints (again, frames not included) to add some style to your walls.

Loopcloud Subscription – From just $7.99 a month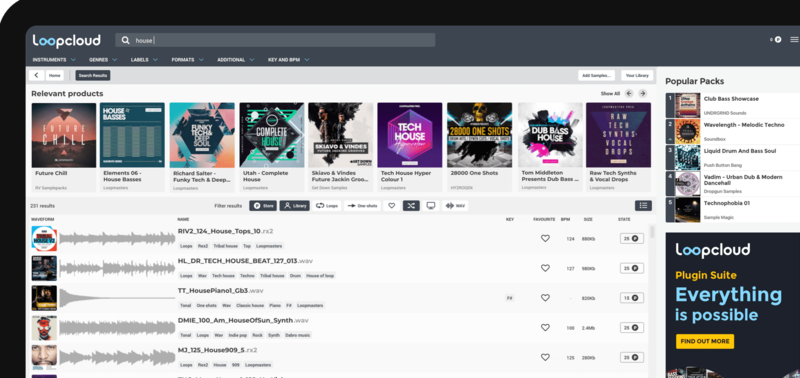 Every producers best friend, Loopcloud automatically connects to your DAW and gives you access to 3.5 million royalty-free sounds, an extensive fx suite, full 8-track editor, 2 plugins, cloud storage and endless inspiration. Not to mention you can even upload your existing sample collection, no matter how big, and it will automatically organise and tag every single one of them for you. You'll never have to spend another minute arranging folders, renaming sounds, or trying to remember where you saved that kick drum, ever again. Leaving you, or your loved one, time for what matters most - the music! Find the perfect plan here.
Producer Books - approx. $30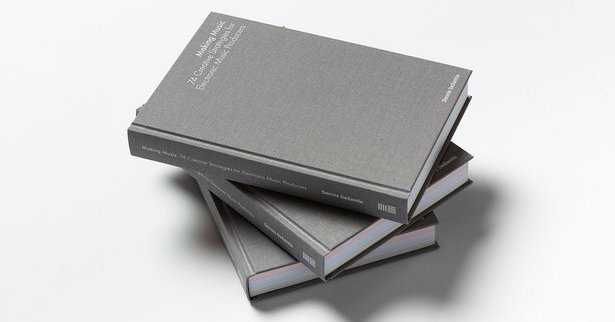 Publishing may be as good as dead, but boutique books are having something of a resurgence. These well-made pieces are coffee-table-friendly and are also likely to help you on your way to your next hit… or at least help you get yourself off the sofa and into the studio chair. Ableton's Making Music, 74 Creative Strategies for Electronic Music Producers is a certifiable hit, and there's plenty more inspiration in the Attack Store to sate your literary desires.

Synth Trumps 2 - $9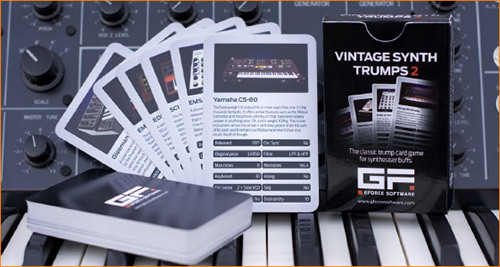 Pretend you're James Bond in a synth-inspired version of Casino Royale! While playing this sophisticated game of synth one-upmanship will your producer buddies, you can stumble to the toilet to drink some salty water, stumble to your car and defibrillate yourself, and then get back to the table to beat your mate's Minimoog on Polyphony with your Prophet-5 card.
This synth-based version of top trumps from GForce Software is both fun and educational… although we're pretty sure Arturia are going to bring out a digital emulation of it sometime soon.

Connection Extension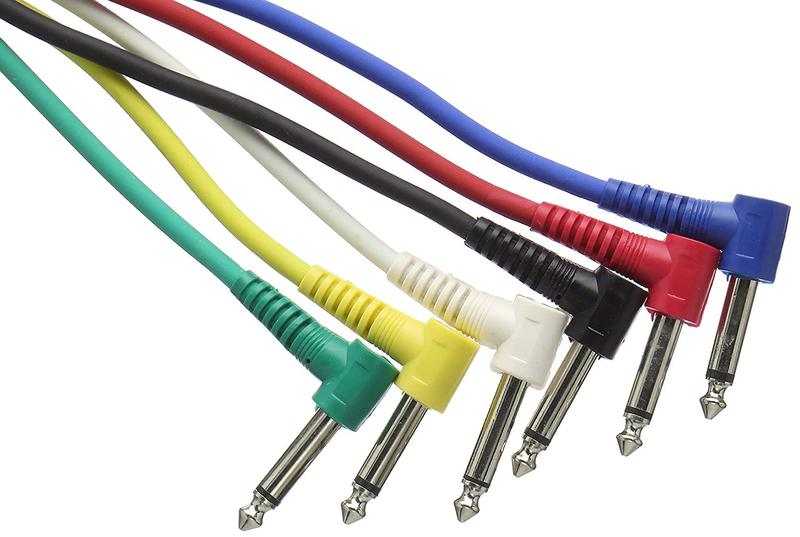 Jack converters, patch cables and more – depending on the gear you use for making music, you might always be out of patch cables, or never be able to find a jack converter when you need one. Solve problems like this by asking your fam for a lifetime supply of what you're missing – they don't cost that much.
Other suggestions from us include longer cables for headphones, and the piece de resistance in the modern computer-based studio, the USB extension lead. Indispensable!
Ear Plugs - $23.99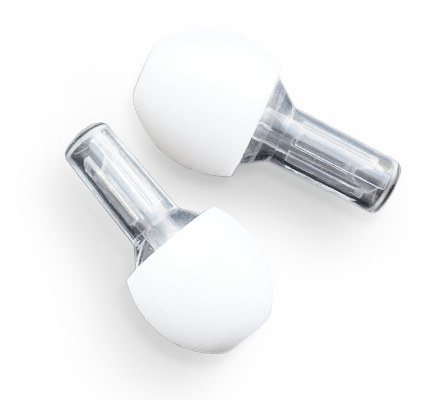 Producers love to go and see live music, but producers also need to be able to produce, and too much exposure to loud music can damage anyone's ears. Whether you want to balance the hearing damage against looking a bit silly in public is everyone's individual professional choice, but it's definitely something you should be thinking about.

Check out Vibes Earplugs, or simply get an industrial can for more frequent usage.
Producertech All Access Membership – $11.99 per month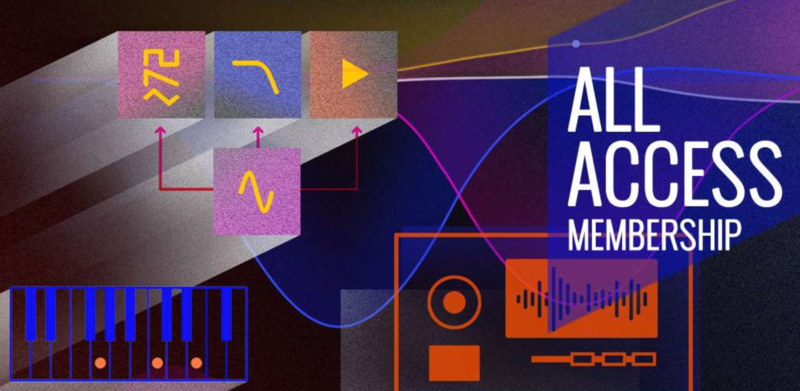 The folks at Producertech have started a subscription membership service, enabling all their tutorials and courses to stream anytime, and exclusive members-only webinars. If it's time to spring clean your production chops, why not start this year?