Not every song is made like it used to be. With the advent of computer music production, we've seen an explosion in the number of great tools for writing creative music, with a software scene that truly has something for everyone.
Of course, with easy access to piano VST and guitar VST plugins, the traditional ways are still very viable, and as music theory never changes – although it can be made easier with yet more innovative software tools – the blank canvas of songwriting is bigger than ever before. Here's some of the most inspiring songwriting software out there…

DAW Software and Workstations

The Digital Audio Workstation (DAW) is the hub of the modern production setup, where your audio is recorded, your creativity is channelled, and where the rest of your tools are loaded. Prepare to spend a lot of time here, however, you're writing music.
Most DAWs are based on the traditional 'timeline' approach, recording audio from left to right, with different tracks, placed top to bottom; but a 21st century 'non-linear' approach allows for even more experimentation. Using Ableton Live or Bitwig Studio, you get access to 'clip-launching' and 'session view' tools. Both pieces of software also contain the traditional timeline, but launching clips lets you experiment with different combinations of ideas, checking how they work together in new ways, and is great for playing live.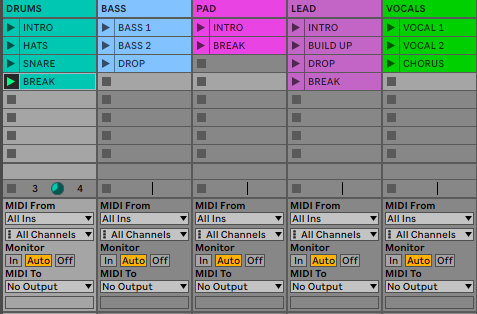 To find out how Ableton Live and Bitwig Studio's session arrangements work, check out this online tool form Novation to start getting to grips.
If you're after a more traditional music studio, only in virtual form, it's worth checking out Apple Logic Pro (Mac only), or its little brother Garageband, which comes free with Mac computers. For the more technically minded, Reason lets you patch virtual cables together to get your ultimate studio sound setup.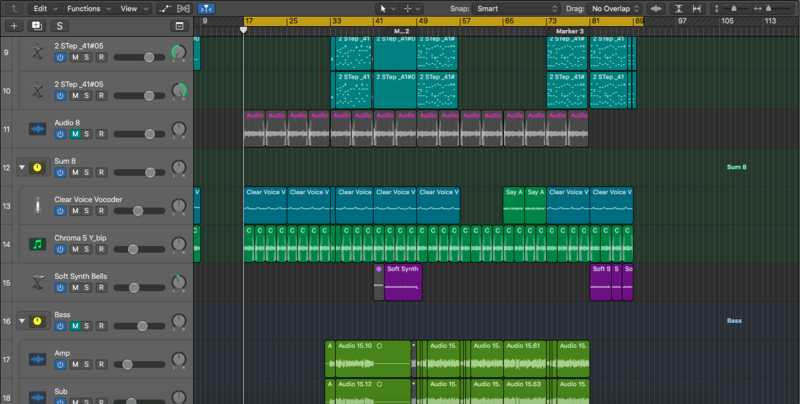 Our own Loopcloud lets you audition millions of loops from inside the Loopmasters catalogues, spanning genres from tech house to jazz and world, and many more besides. When used in conjunction with your DAW, Loopcloud is even more superpowered.

Basic and Classic Sounds

Any traditional songwriter will feel lost without their favourite instrument by their side, and it's possible to get virtual versions to offer a taste of the sound – and a few more options to expand that sound as well.
For virtual pianos, most DAW software will come with a capable instrument or two, be if you're looking for more, check out our round-up of the best free piano VST plugins to find some additional inspiration.
As for axe-wielding guitar maniacs, most DAWs also come with some basic amp simulation effects, which help you to recreate your fantasy rig in software – no microphone required. Packages like Positive Grid Bias FX and Overloud TH3 offer some comprehensive options, while IK Multimedia Amplitube Custom Shop is a free solution that can be expanded with extra amps, cabs and pedals.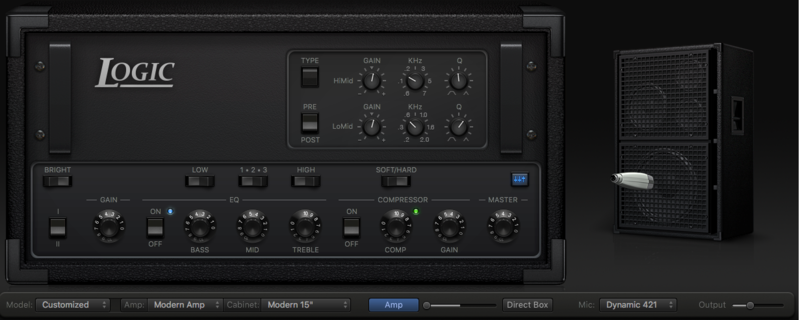 Actual virtual guitar software exists as well, with plugins from Ample Sound and Native Instruments hoping to give you virtual guitars controlled via simple MIDI.

Inspirational Sounds and Synths

Synthesizer plugins are at the forefront of today's music technology, letting you design complex sounds if you know what you're doing, or browse hundreds (maybe thousands) of inspirational presets if you don't. The world's top synths include Xfer Records Serum, Reveal-Sound Spire and NI Massive X, but they'll set you back a bit of cash. If you're after synths on a real budget, there are plenty of free VST / AU synth plugins out there that can do an incredible job.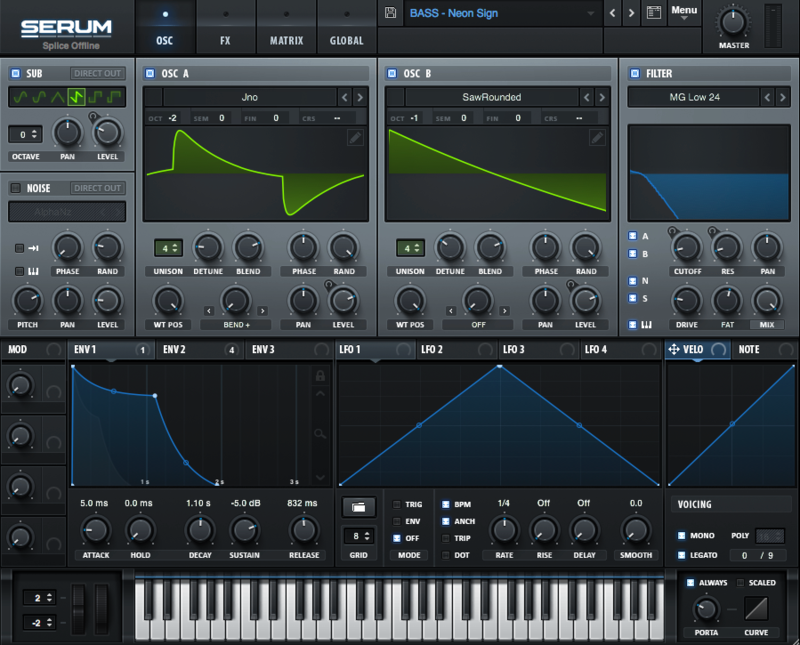 More inspirational synthesizer plugins include Sonic Charge Synplant with its evolutionary sound design workflow, any emulation of the Buchla Easel, with its brain-twisting West Coast synthesis style, and OhmForce SymptOhm, if you're looking for something even more different. Sugar Bytes' Aparillo (also available on iOS) is another one to check out.
Loopcloud is another great option for coming up with ideas. Our own software lets you browse samples with a connection to your DAW software, and helps you to audition them in key and in tempo with your current project. It's entirely possible to get Free Samples in Loopcloud using a variety of tricks, too.

MIDI Plugins

For all the production know-how out there, we all know that it's those 12 notes that really count, right? And you don't have to spend years taking piano lessons to get a grip on musical notes. With today's MIDI plugins and other theory software, you can experiment with chord progressions, detect the musical scale of existing pieces of music, and try out new flavours.
Some software will even push the limits of performance beyond what the human body would usually be capable of, and will give fresh ideas you wouldn't necessarily have come up with otherwise.
Some software will even push the limits of performance beyond what the human body would usually be capable of
Plugin Boutique's Scaler is a great VST/AU plugin that helps you with detecting keys, experimenting with scales, and offering suggested chords and progressions. A guitar fretboard view is also available for a guitarist to make sense of things and give creativity to guitar players.
There is also a range of creative MIDI arpeggiators and generators that can help you arrive at musical ideas in different, creative ways. Tools like HY-Plugins' range of sequencers and Sugar Bytes' Thesis can create runs of notes using their algorithmic powers, while arpeggiators such as Xfer Records' Cthulu and Kirnu Cream can offer fresh new combinations on chords with more elaborate results than just using a synth's inbuilt patterns.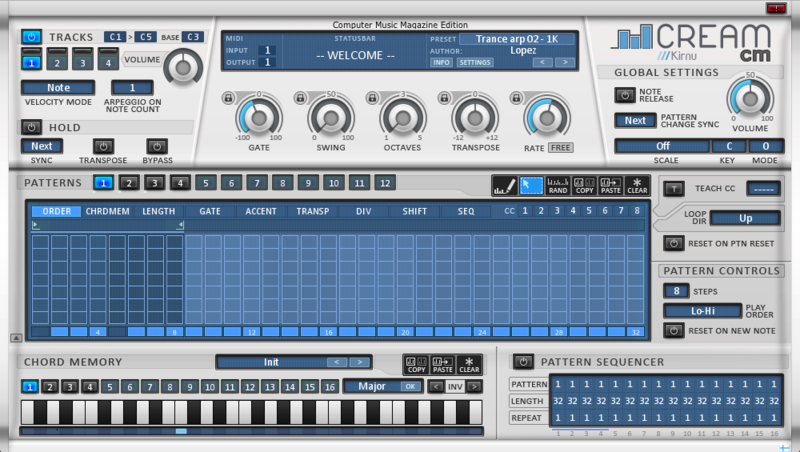 Check out more ways to use MIDI Plugins in our own guide.

Inspirational Effects

Possibly the biggest category of music software out there is VST and Audio Units effects plugins, which run in most mainstream DAWs (as mentioned above). The remit for these devices is to take an audio input and do something to it, and there are thousands of potential applications – some of which can be especially inspirational for creating new ideas.
Delay plugins like D16 Repeater and u-he Colour Copy create cascading repeats of your sound, usually at a tempo linked to your DAW's, keeping things musically interesting. Playing an instrument or singing through a loaded delay plugin can change the sounds you make as a response, coming up with new ideas that you wouldn't usually be able to pull off without the effect. Just take the example of U2's The Edge to see how far a delay effect can influence your music.
Just take the example of U2's The Edge to see how far a delay effect can influence your music.
Other tools to inspire creativity include amp simulators (as mentioned above, Positive Grid's Bias FX and IK Multimedia's AmpliTube are good choices, but you can also try out NI's Guitar Rig, Overloud TH-3 and Blue Cat Audio TH-3.
Vocoder effects combine two signals to create that classic 'talking synth' effect, but it's possible to combine any two signals, meaning that you can have some fun with drum samples, long, atmospheric sounds, guitar riffs or anything else in combination with the human voice – or another sound. Options like XILS-lab XILS Vocoder 5000, the free Full Bucket Vocoder and MeldaProduction MVocoder are great choices for playing with sonic combinations in this way.
Other creative effects VST plugins include AudioThing Frostbite, AudioDamage Enso and Mastering The Mix Animate.