Denney is an electronic music producer and DJ based in the north of England. He broke through in 2012, propelled by his release 'Ultraviolet' on iconic label Hot Creations, attracting attention from the international dance music scene. Denney held DJ residencies at nightclubs Back to Basics and Sugarshack, and has launched his own events at The Empire club in his hometown Middlesbrough, whilst DJing worldwide.
With music released on labels like Crosstown Rebels, VIVa Music, Saved, Pokerflat, and 2020 Vision, Denney has gained the support of heavyweights such as Sasha, Damian Lazarus, Seth Troxler, MANDY, Pete Tong and more.

In that time, it's fair to think that the production processes behind the music must have changed as well...
It's only over the last two years that I feel 100% happy with the music I'm making, even though I've had big records. Going back five or more years, I think now is the time when I'm making the music that I really want to be making.
Does that mean you've got regrets about how you worked before?
No – I think you've got to go there to get here. I don't think I'd change anything… well, there's a couple of things I'd change in terms of dealing with major record labels!
It must be different making sample packs compared to making tracks. How did you find it?
To be honest it was a lot more difficult than I thought. Musically, I play across the board, but I wanted to be really specific with the pack. I approached it by pulling some bits out of unreleased tracks; I make so many loops when I'm just getting ideas down. I just went back and built loops around that – writing new basslines around old drum grooves. It was a complete mix.
It's good actually because I went through a load of old stuff I've made, and even though back then I wasn't feeling some of the tracks, some of the individual parts worked well really. I guess I approached it different from making a record really. Everything in there would be something I'd use in a tune.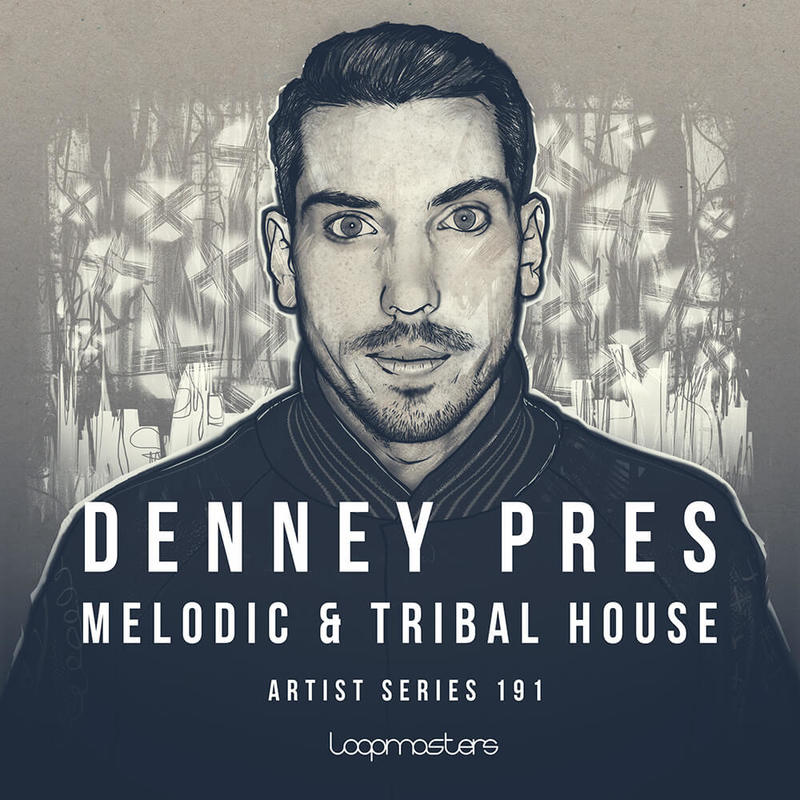 Was there any part of building the pack hard or challenging?
By far, it was making the demo track! Honestly, it took me ages to do it and to keep it interesting. You've got to show as much as you can in a short amount of time but at the same time make it all sound good. I was like, "Shit, how am I going to make this work?"
Have you used Loopcloud with the DAW plugin?
Yeah, I've been using it through Cubase. It's an absolute gamechanger, and there are so many good packs on there, it's like a never-ending source of inspiration. The fact that you can manipulate those sounds in the DAW before you buy it… you can put your effects on it… you can make sure you're getting 100% the sounds you want and need, and check things will work before paying for it – it's really clever.
I was just playing around with a garage track, and the speed you can get ideas down – that's the thing I couldn't believe. Because you can put everything in key and auto BPM match, it helps you get stuff done really quick.
Do you generally use synths? You might use samples when you're making a tune but I guess you might hit the synths a bit harder when you're making a sample pack?
I always tweak. I always process it myself, whether that's compression, EQ, pitchshifting… I've got things on Kontakt where you can make your own kick drums and tune them.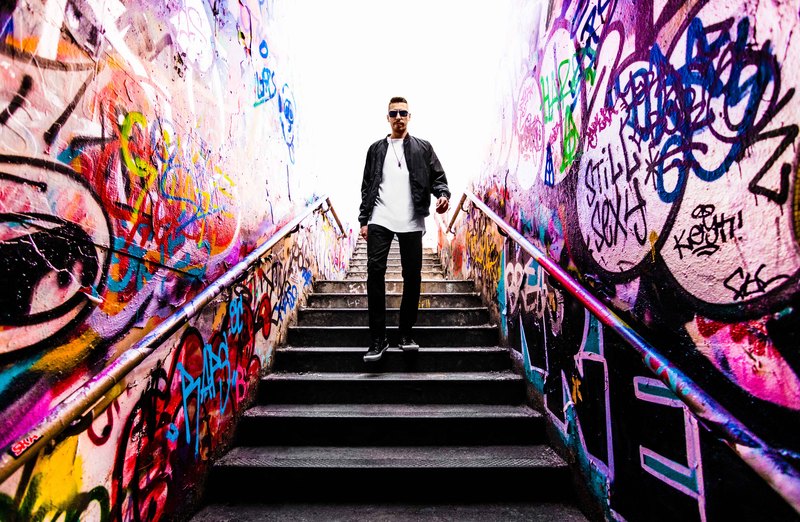 What is your favourite virtual synthesizer plugin?
I really like the [u-he] Repro ones – the old Pro-One and Prophet-5 – they're great for stringy synth sounds, and basslines actually. Especially with a bit of EQ, you can get some really warm sounds. I've collaborated with D. Ramirez quite a lot in the studio, and we're always nerding out over it. They're really good synths and the quality of sound is spot-on – big and warm.
You've been getting more and more successful and you've got live dates all over the world. Is it getting harder for you to find the time to sit down and actually make some tracks?
When I'm heavily travelling it is. A lot of it's to do with time now – time management – treat it like a job; just get in as much as you can. For example, I've got the next month fairly open, so I'll just do as much as I can in that time.
If I get writer's block, the thing I've found works for me is going back through old mixes and records that I was into when I first started DJing – tracks that I used to (and still) buzz off, to find inspiration.
Then again, sometimes being tired can push you into an even more creative state, from time to time…
Exactly – I've just learnt to go with it. If I get writer's block, the thing I've found works for me is going back through old mixes and records that I was into when I first started DJing – tracks that I used to (and still) buzz off, to find inspiration. It just takes you straight back to where you came from.
I found myself the other day listening to Steve Lawler's Dark Drums, his early 2000's tribal house album. So I listen to things like that to reignite stuff – there's always something that I can buzz off listening to, so that I can get the inspiration flowing.
You mentioned dealing with major labels. What happened in the past and what would you have done differently?
Basically, a major came to sign a track I made a few years ago, and they took it off Hot Creations, I wish I hadn't done that – it got bastardised, we lost control of it, they added extra vocals, made a bunch of awful remixes that we had no control over. It just made me hate my record to be honest, I can't listen to it now.
I'm grateful for the exposure, but it's a learning curve – it made me aware of not losing control of my music

What would you have done if you'd retained control over the track?
If I'd known then the kind of remixes I'd be getting… some of the first times I'd hear a remix it would be on Radio One, I'd be like, "What the fuck is this?" It was pretty weird, and it's quite hard to lose the stigma attached to that to be honest. After my record got released on that kind of a label, and those remixes done, I'd get booked for DJ gigs, play the way I play, and the crowd would be expecting something totally different, based on what they'd heard in the remixes.
Has there been one piece of advice that completely changed the way you work?
The best piece of advice I got was from James Holroyd, the Chemical Brothers touring DJ. He was a resident with me at Back to Basics, he told me to always be fearless. If you're umming and aahing about a record or a sound you're going to play, just use it – most of the time it totally works as you think it will, sometimes it might not, but that's how you create moments. I've done that many times when DJing, as in dropping a record at a certain time.
I think the first record I made after hearing that advice was the Strobelight EP, It's a proper ravey acid tune, and it's got these massive sirens in. It was something I'd never really do, but I used it, and I still always play that record now, it always goes off on the dancefloor.
Other than this sample pack, have you got any new music coming out soon?
I've got loads, I've got EP's coming out on Rebellion, Knee Deep In Sound, Sondos, VIVa Music (With Steve Lawler). I've just finished a collab with CamelPhat. I'm doing a collab with Hipp-e from H-Foundation, and John Digweed's asked me to do something for Bedrock. As well as starting a new Disco side project with D.Ramirez.
Denney's Melodic & Tribal House is out now on Loopmasters and available on Loopcloud.