All your samples in one place
Add your own samples and Loopcloud will analyse and auto-tag them all. When searching for sounds Loopcloud will give you the best match whether the sounds are from your personal collection or from our online Loopcloud store. Learn more.
What you need to know
To achieve this new search performance, we've made big changes to the database format. After installing the update, and launching Loopcloud, it will create a backup of your existing database and upgrade your database to the new format. Depending on the number of samples in your collection this update could take a few seconds or several minutes.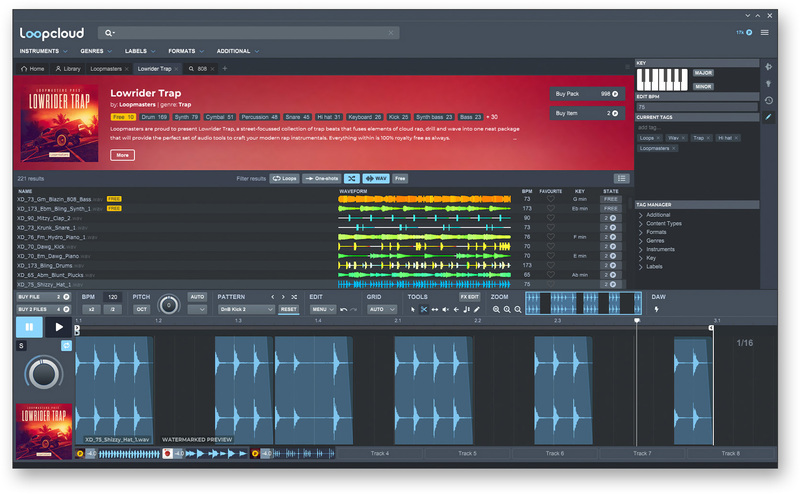 What you need to do
Download the Loopcloud (5.2) update here. Or when you next open Loopcloud you can simply check for updates in the app.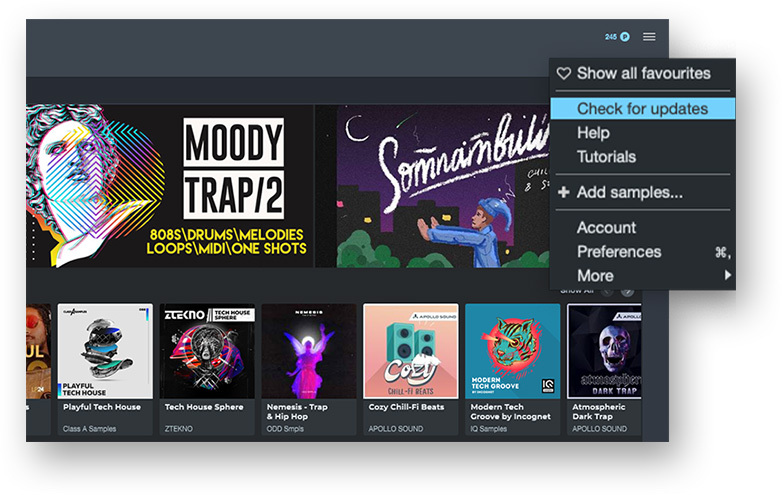 It will not be possible to go back to the previous 5.1.x version of Loopcloud without a backup. We do automatically create a backup of your database, but you may wish to create your own backup if you have added lots of user content or have custom tagging. Further information on making your own database backup can be found in this support article.
On Windows, your database is stored in

%APPDATA%\Loopcloud

On Mac, your database is stored in

/User/your_login_id/Library/Loopcloud

Support
If you have any feedback, issues, or questions about the Loopcloud 5.2 release please get in touch with our Support Team at

[email protected]

– we'd be more than happy to help!
Other Changes
Improved user interface graphics and fonts
Improved support for non-Latin character sets
Non-roman characters should display in filenames on Windows
Fixed problem where the Cymbal tag didn't show hi-hats in product packs
The first lines of search now mix store and library results
Fix for duplicate files in search results
Fix for a crash that occurred on a Mac when changing display settings
Fix for missing export-processed button
Solo'd track now exports with track filename instead of a generic one
Export ignores muted tracks when deciding on rendered loop length
Improved zoom in behaviour
Major overhaul of analysis and scanning code for performance
Automatically prioritizes analysis for files you are viewing
Analysis now processed up to 2hr long audio files and does not consume as much memory when processing long files
Fix for rare bug where audio player locks up after purchasing or downloading a file
Fix for UC04 error
We have temporarily disabled analysis of RX2 files, a bug in code provided to us for reading these causes a crash when corrupt RX2 files are encountered!
Multiple other bug fixes and performance tweak