Browser Continued…
3. If you want to hear loops at their original tempo deactivate the Metronome icon in the Browser transport.

4. As you can see from the image above there is good deal of of useful information available to you when you simply click on a file. You can even use this area of the Browser to identify the type of VST version a plugin supports and even click on the "Visit Website" link all from the browser. This can be useful if you have a plugin and want to quickly check if a new version is available…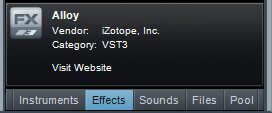 5. Right click on any window in the Browser to Refresh the page.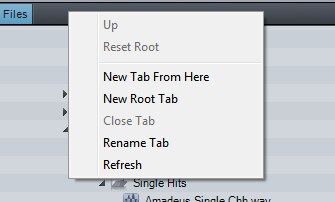 6. You can create new tabs in the Files pane of the Browser by using this right click menu…
Original source: http://forums.presonus.com/posts/list/2630.page