Displays Continued…
4. You can also use the Select Device button to quickly switch between any VSTi plugins you have loaded in your Song. In the image below I can easily switch between the PreSonus plugs or Omnisphere simply by clicking on that list.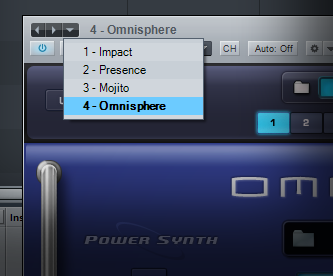 5. You can also scroll through the Select Device listings should you wish to with your mouse wheel. You should do this without the list of devices being visible. Simply place your cursor over the Select Device button and then move your scroll wheel.
6. Go to View > Performance Monitor to see a larger CPU and Disc Meter. You can see meters for Instruments, Automation as well as a Cache indicator.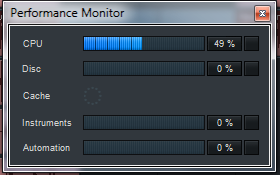 Browser
1. Don't forget the content! Go to the Sounds tab to find the additional content that ships with Studio One Artist and (even more content) with Studio One Pro.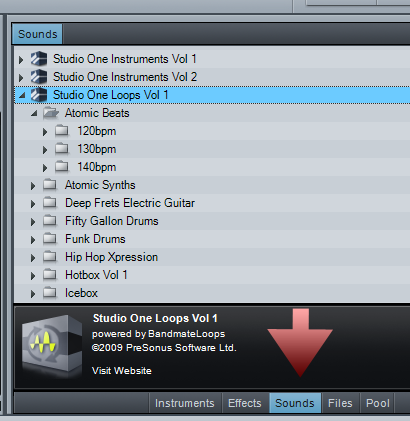 2. There are many additional and highly useful commands you can access when right clicking on a Wave file in Studio One's browser. Go to the Pool tab and simply right click on any file to see this menu…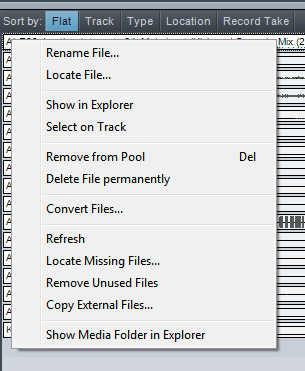 Original source: here.