Top 5 - Hip Hop Sample Packs on Loopmasters 2019 - Your Guide to Hip Hop Samples, Loops and Sounds
Welcome back. This week we're counting down the Top 5 most popular Hip Hip sample packs on Loopmasters as of January 2019. 
5. Cinematic Modern Hip Hop | Freaky Loops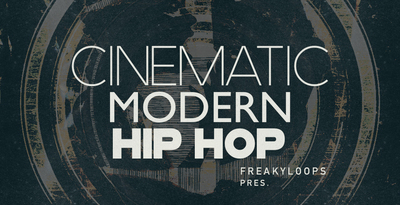 Frist up, we have the unique sounds of cinematic style instrumentation laid over hip hop style beats and grooves delivered by on of the biggest labels on Loopmasters: Freaky Loops.
This sample pack contains all the necessary elements you need - from cinematic melodies to wonky drums, nasty bases to hypnotic synths, dusty pianos to staccatos, crunchy snares to thundering kicks, glass-shattering claps to dirty hi-hats, vocal shouts to 808s hits!
"Cinematic Modern Hip Hop" will work in many genres, including Cinematic, Hip Hop, Downtempo, Trip hop and Future Beats… you're only limited by your imagination!
4. Shinobi Beats | Ghost Syndicate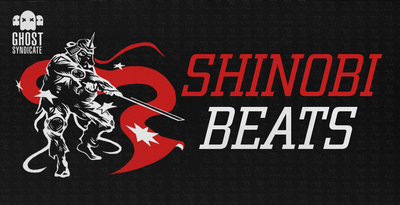 One of the more aggressive packs on the list, SHINOBI BEATS by Ghost Syndicate is a sample collection blending together Hip-Hop and Future Beats.
Shinobi means ninja warrior, a mystery mercenary, a covert spy in feudal Japan. Shinobi Beats mean killer vibes and ruthless grooves and combat basslines.
Inspired by artists like Noisia and Ivy Lab, this sample library brings you knocking drums, crushing bass and experimental sound design. Dirty 808 subs and distorted mids collide with twisted synth stabs, crunchy box chops and swinging drums grooves at 85/170bpm. Sword one shots will add martial arts flavor to your tracks (remember Wu-Tang and Ghost Dog movie). A unique fusion for Hip-Hop, Future and Wonky Beats.
3. Vintage Vinyl Breaks | Loopmasters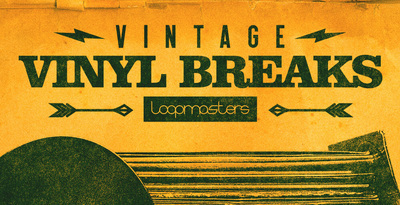 Loopmasters presents Vintage Vinyl Breaks – an intense, chunky and strictly old skool set of formidable breaks and heavy beats. These textured drum loops are ideal for beat makers in need of classic sounds and warm textured rhythms on demand. 
  
This collection is packed with 2.32 GB worth of massive breaks with a huge variety of sounds, with phat kicks, conga variations, shuffling ghost notes, huge rimshots, ballsy snares and more all recorded and processed for unparalleled punch and weight. Your crate digging days are over!
2. El Train Presents Future Beats & Soul | Loopmasters

Loopmasters are proud to welcome El. Train to the Loopmasters roster, with his offering of Future Beats & Soul. This one is raw, emotive and expressive, with a focus on cutting edge production techniques being married with a timeless and soulful sound palette. 
El. Train is known for his ability to blend together Hip-Hop, R&B and Electronic beats with a heavy nod to the US West Coast beats scene. Bringing together all the elements of the Future Beats sound into one flawless space, El. Train has brought together an unmissable collection of sounds for any producer interested in harmonious and atmospheric explorations.
1. Chilled Hip Hop Instrumentals by RV Samplepacks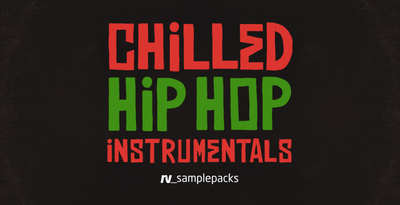 RV Samplepacks are pleased to deliver Chilled Hip Hop Instrumentals – a swooning and dreamy collection of relaxing Hip Hop resonances with an Old-Skool mentality. Drifting through with an uncanny combination of live instruments and shimmering synthetics. 
Generating head-nods in a plethora of different keys & styles, and at tempos between 77-92bpm; Chilled Hip Hop Instrumentals has guaranteed synergy with its named genre as well as any Rap, Boom Bap or Downtempo infused styles.