They're the tools we use every day to manipulate, loop and completely transform our audio samples – so isn't it worth knowing what's out there that'll help you do it better? In this list of 10 of the world's top samplers, we'll shed light on the tech that's worth knowing, and tell you what it's good for. 
From drum VSTs to sampler plugins that'll change the way you think about sound manipulation, and a look at the best free samplers you can find inside today's DAWs, here's a rundown of our top ten, and our recommendations for who should be trying them out.
Kontakt 6 (Native Instruments) – £360
THE ULTIMATE IN POWERFUL SAMPLERS, PLENTY OF THIRD-PARTY LIBRARIES, BUT OFTEN TOO COMPLEX FOR SIMPLE TASKS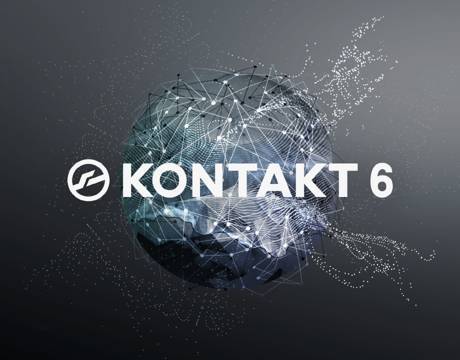 It's the daddy of samplers, so much in fact that it's spawned an entire industry of Kontakt instrument makers who can make a living selling their own work to others. And while it's truly a 'sampling platform', Kontakt (VST/AU/AAX) remains, at its heart, a sampler – one that you can use to load a sample, tweak it, layer it, add effects, and loads more.
If you're simply looking for sampler software to load samples into and tweak – maybe their start and end times, loop points, and a bit of enveloping/LFO – Kontakt can feel a bit like overkill, especially with its large user interface. If, on the other hand, you're looking for an entire sampling workstation where literally everything is possible, Kontakt's the one for you.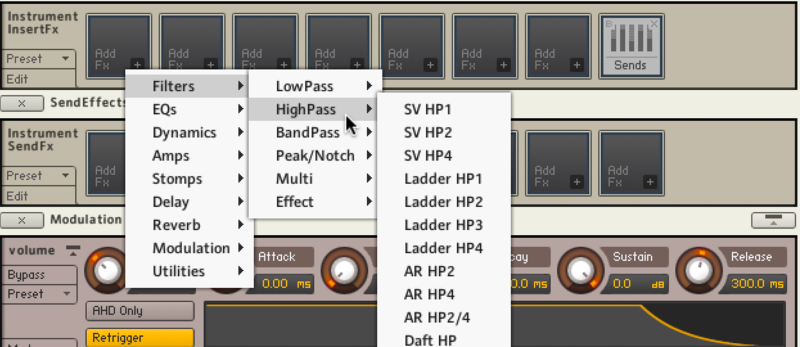 The amount of multisampling control, processing capability and even scripting and interface design that you can do in the full version of Kontakt is huge – even just the effects section contains tons of models for you to load into a custom chain. The way of doing things can be a bit unwieldy at times, but the power is on display for all to see.
There may be no decision to make, as owners of NI Komplete own Kontakt anyway, as well as several ready-rolled multisampled instruments to play with the full version. If you're looking to gain access to a few of the biggest third-party stars of Kontakt Instruments, though, you might be able to get away with using the free Kontakt Player to gain access to some of them.
FIND OUT MORE ABOUT KONTAKT AT THE NATIVE INSTRUMENTS WEBSITE
TAL-Sampler (Togu Audio Line) – £55
RETRO/LO-FI SAMPLER THAT EMULATES EARLY SAMPLING TECHNOLOGY AND DACs
Today's sampling techniques and practices evolved out of the ones developed with early sampling technology. In the 80s and 90s, and the point with TAL-Sampler (VST/AU/AAX) is to emulate exact those types of technology, getting you the feel and vibe of old-school tracks thanks to its simulated retro processing.
You don't get a limited interface or a retro, platic-like feel in TAL-Sampler, though – the sampling capabilities are on a par with today's top software samplers, including four layers to load samples, the usual tweakables for sample playback (start times, loop points, etc), three LFOs, three envelopes, and send effects comprising distortion, chorus, delay and reverb.

But there's another layer of operation in this sampler VST, which makes it such a retro-inspired piece of kit – the retro-inspired DAC Modes give you the exact flavours that made samplers such as the Emu II, Akai S1000 and others. At its simplest, this just needs you to select a preset in the Resampler panel, but you can go deeper and set TAL-Sampler's levels of Sample Rate, Bit Depth, Jitter, Hiss, Saturation, and ADC/DAC Quality yourself to degrade your audio to a greater, lesser, or just different, extent.
FIND OUT MORE ABOUT TAL-SAMPLER AT THE TOGU AUDIO LINE WEBSITE
Loopcloud 
BROWSE MILLIONS OF SAMPLES AND AUDITION THEM IN TEMPO WITH YOUR DAW
Loopcloud is our own sample browsing platform that lets you audition the back catalogue of Loopmasters and many other sample labels. Thanks to the Loopcloud plugin, which runs in your existing DAW project and communicates with the Loopcloud app, any samples you browse in Loopcloud can be played back within your DAW, to tempo and in key with your project.
But loopcloud also contains some comprehensive sample editing and manipulating functions, as well as some pretty mean effects, making it a great creative sampler too.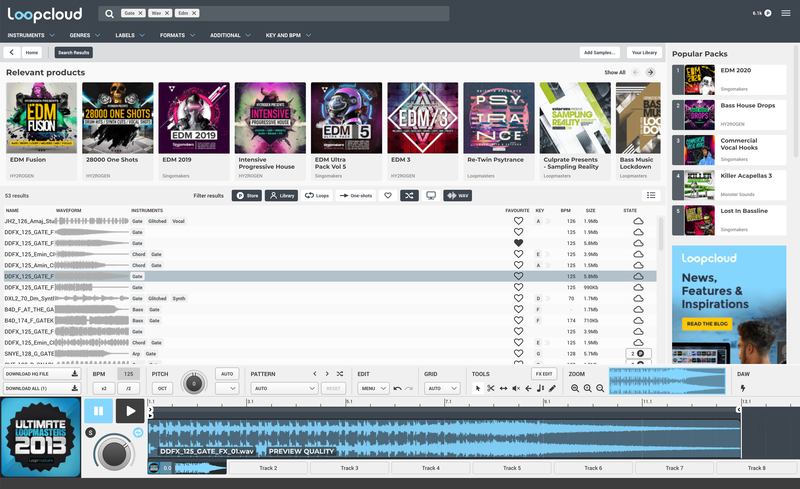 Once you've chosen a sample, Loopcloud's basic sampling functions let you chop up and re-arrange the regions, draw fades and adjust levels, and even reverse the sample's audio. There's also sample start and end times, and pattern playback for one-shots, meaning you can experiment with drum timings – all before you even buy a sample (you can also get plenty of samples for free in Loopcloud).
Loopcloud can also add effects to sounds, and lets you export either the processed audio, unprocessed audio – or both – straight to your DAW project. Those effects include Delay, Filter, Panner, Reverb, Stop Reverse and Vinyl Stop. Each gives you a plugin-style editor and can be controlled on the waveform display too. With the ability to add your own sample collection into the Loopcloud browser too, it's the perfect way to get creative and put a new spin on your audio library.
FIND OUT MORE ABOUT LOOPCLOUD AND DOWNLOAD IT FOR FREE AT THE LOOPCLOUD WEBSITE
Sample (Serato) – $79
CREATIVE SLICER FOR REFRESHING LONG PASSAGES INTO NEW, REMIXED PHRASES
One of the most interesting takes on creative sampling you might come across, Sample (VST/AU) plays the long game – meaning that it's most adept at chewing over long samples, analyzing and playing them back in its own special way.
Load a long sample into this plugin, then hit the Find Samples button, and Sample will analyze the file for chunks and slices that it believes are musically interesting, letting you play each start point back using your MIDI or QWERTY keyboard. The sampling type is very much in the vein of classic hip-hop, depending on the material you choose to put through it, of course.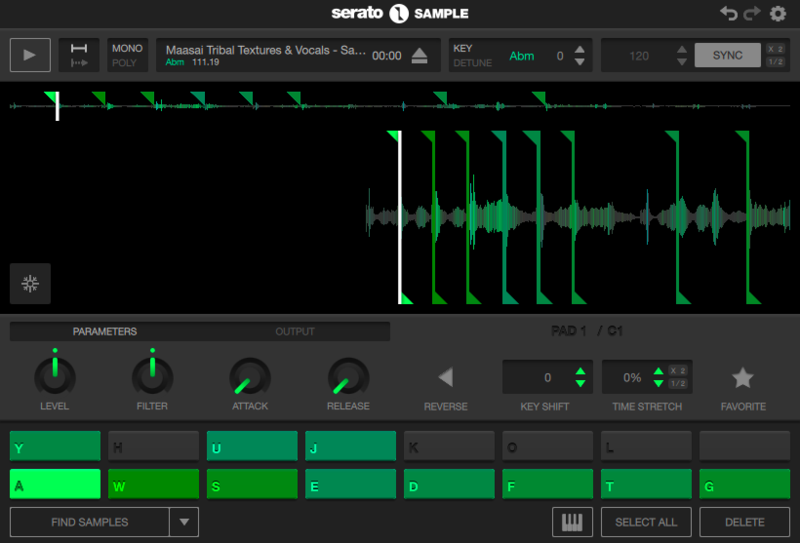 Of course, this kind of automatic sample slicing isn't always going to work perfectly, and you can mark the best examples of slices out as favorites, hit Find Samples once again and come out with a completely new set, but retaining those starred slices.
Besides all of the auto-slicing capability, Sample also gives you rudimentary sampler functions for those slices, such as Level, Filter, Shift and Stretch, Attack and Release, and Reverse playback. It's a great piece of kit for remixing loops, but it won't do much for one-shots, obviously – that's not Sample's vibe.
FIND OUT MORE ABOUT SAMPLE AT THE SERATO WEBSITE
Falcon 2 (UVI) – €349
SOPHISTICATED DO-IT-ALL SYNTH WITH SAMPLER OSCILLATORS TOO
A contender for the Kontakt crown, this supersampler offers limitless potential to manipulate samples and transform audio, and has plenty of third-party setups available for it as well.
Actually, Falcon (VST/AU/AAX) is regarded as a full-on synthesizer plugin, but the sampling capabilities are high up there on its feature list, offering a range of timestretching and pitchshifting, slicing, chopping and layering, as well as mapping to zones for control across the keyboard.

Add into the bargain all the effects, modulation and MIDI processing capability you could reasonably ask for, and Falcon is a great choice for those looking for a powerful sampler without the baggage of being a huge platform like Kontakt.
FIND OUT MORE ABOUT FALCON 2 AT THE UVI WEBSITE
VPS Phalanx (Vengeance-Sound) – £135
ULTIMATE DRUM AND ONE-SHOT SAMPLING PLUGIN, STOCKED WITH SOUNDS
If modern sampling was a real-life combat zone, Vengeance-Sound's sampler plugin would be an utterly capable super soldier. The order of the day here is drum sampling, although Phalanx (VST/AU/AAX) also does a line in sampling other one-shot tones as well.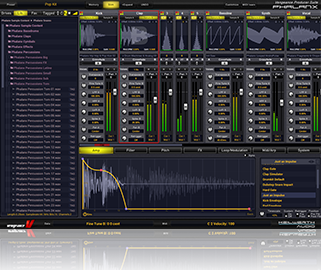 You get a 4x4 pad grid, letting you load 16 samples for twisting and performance. The sampling larder is very well stocked with 6000 sounds (this is legendary sampling label Vengeance, after all), and your own can be saved into the library and tagged as well. Playback gives you 16 voices of polyphony per pad, which is far more than you'll need for drums and even most musical applications.
After the source sounds, VPS Phalanx lets you have 12 filter types, scratching simulation, and lets you take your pick from 17 insert effects. There are two LFOs per slot, EQ per slot, and an arpeggiator to help you play everything back like a master.
FIND OUT MORE ABOUT VPS PHALANX AT THE VENGEANCE-SOUND WEBSITE
 
EXS24 (Apple)
POWERFUL LOGIC PRO X STOCK PLUGIN WITH DEEP CONTROLS AND LOADS OF PRESETS
Logic Pro X users rejoice! EXS24, Apple's stock sampler, is a powerful bit of kit that can compete with many third party options. 
Open it up and you'll be presented with six filter options, three LFOs and a comprehensive modulation matrix. But the true power of EXS24 lies behind its slightly dated exterior. In the edit window you can create complex, velocity-sensitive round robins with ease. Edit loop points, pitch, reverse samples and much more giving you loads of creative freedom.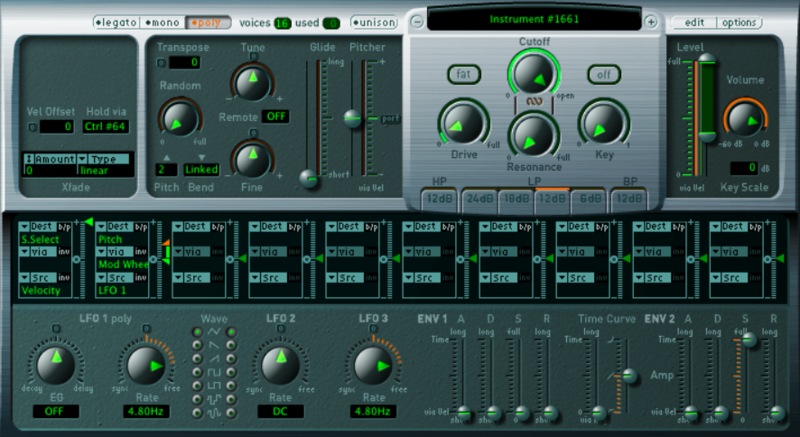 Of course, if you've got EXS24 you also have access to all of Logic's built-in effects units. Pair EXS24 with the beautiful-sounding Chromaverb or the impressively flexible Delay Designer to create some other worldly instruments.
Yes it could do with a visual design update, but if you're a Logic Pro user you've got a fantastic software sampler right there in your DAW. If, however, you really want a sexy sampler, perhaps EXS24 isn't the one for you.
FIND OUT MORE ABOUT EXS24 AT THE LOGIC PRO WEBSITE
Iris 2 (iZotope) – $149
SPECTROGRAPHIC SAMPLER/SYNTH WITH FOUR LAYERS AND MODULATION
At version 2, Iris (VST/AU/AAX) now lies at the intersection between sampler and synthesizer, but its best use is definitely in loading audio and playing up to four sample layers back. In the top left, that spectral editor lets you 'paint' portions of the frequency spectrum (Y axis) over time (X axis), giving you a new way to evolve long sounds, although perhaps making it hard to mess with short sounds…
…no bother though, because Iris 2 is equipped with the usual synth-style controls, with five envelopes and five LFOs, all modulating their targets of your choice thanks to drag-and-drop features. Other modulators onboard are the controller signals and macro controls.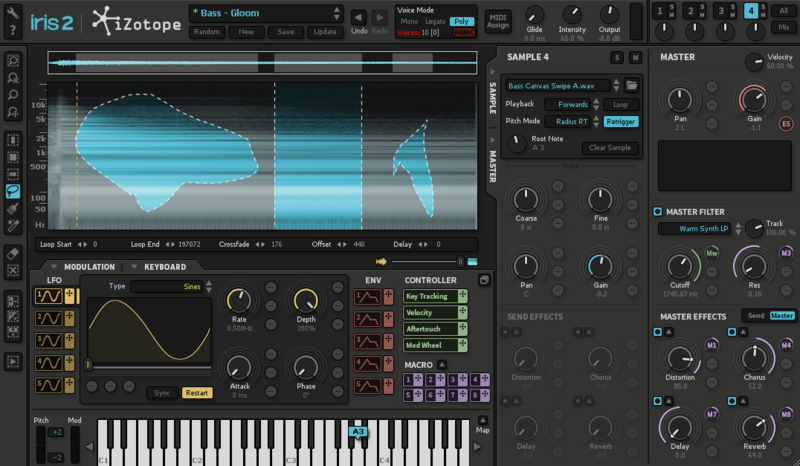 Elsewhere, you get a high-quality effects section, stocked with chorus, distortion, delay and reverb to soak your sounds in processing. Iris's playback options are extra-creative, sending playback heads along the surface of the sound's spectrum graphic, through the painted and unpainted areas of the frequency spectrum – truly a thing of beauty.
FIND OUT MORE ABOUT IRIS 2 AT THE iZOTOPE WEBSITE
Battery (Native Instruments) – £180
DRUM SAMPLER WITH PLENTY OF ARTIST PRAISE AND EXPANSION KITS
From the makers of Kontakt, this drum sampler is a venerable option, trusted by producers the world over for their beats. Battery (VST/AU/AAX) loads up as standard with its 4x12 grid of pads, already giving you three times more than a standard 16-pad drum controller. As if that wasn't serious-enough stuff already, you can load in up to 128 sounds for a full-on drum factory experience.
Every drum pad in Battery 4 lets you access sample editing and zoning controls, and you can tune, level and pan each of your loaded samples, too. There are plenty of effects to add to the signal patch, often inspired by NI's other effects processors like their Solid EQ and Solid Bus Comp plugins.
With all that power, plus a load of expansion kits available from NI and third parties, Battery is an inspirational and powerful drum VST to get your beats pumping – and you might already own it if you have a license for NI Komplete.
FIND OUT MORE ABOUT BATTERY AT THE NATIVE INSTRUMENTS WEBSITE
 
Simpler (Ableton)
EASY-TO-HANDLE AND ALL YOU'LL NEED MOST OF THE TIME… IF YOU OWN ABLETON LIVE
Users of Ableton Live get this powerful sampler that hides a lot of its features beneath the surface. As 'simple' is the watchword of Simpler, you can easily drag any audio file into it and immediately start hacking away at all the sampling controls you'd expect – start time, crossfading, loop length and so on. There's ADSR amplitude in there, as well as analog-modelled filters from filter masters Cytomic.
Given the warping and timestretching capabilities of its host, Ableton Live, Simpler's Warp control has the same stretching definitions as any audio file (Beats, Tones, Complex etc). One other great feature of selecting playback points in Simpler is the automatic snapping to zero-crossing points.

And that's all in the standard 'Classic' mode – Simpler can also be switched into One-Shot and Slice modes, to give you gated playback and different ways to automatically or manually slice up your samples.
FIND OUT MORE ABOUT SIMPLER AT THE ABLETON WEBSITE