Most DAWS these days will automatically sync to your tempo and  calculate delay time for your plugins. There are times, however, when this may not be the case.  If you are using an external effects unit you may need to sync that manually to the tempo of your sequencer.  Or you might just want to have your in-the-box delays close but not exact - which can sound very nice. 
In any of these cases, it's very helpful to know what delay time to set so that you are generally in sync with your project tempo. This is where the trusty delay time calculator comes in. 
Below you'll find a link to one - it's pretty self explanatory.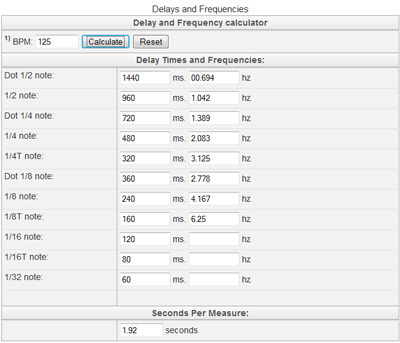 Visit here
Now enter your BPM and the type of delay for example 1/16 the calculator will now give you the delay time in milleseconds.
Easy!