How To Make a Neurofunk Drum and Bass Drop in Ableton Live
Making neuro DnB ain't easy - you need slammin' beats, brutal bass, and twisted atmospherics galore. Thankfully Maztek X Neurofunk Basement and its awesome selection of sounds does much of the hard work for you, so let's create a face-melting drop using some its heavy-hitting hits and loops.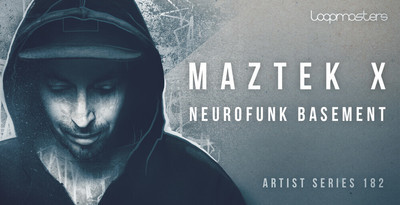 1. First of all you'll want to find a beat and a bass line that sound good together, such as HitThat Break 01 and Filthy Syn Bass 02.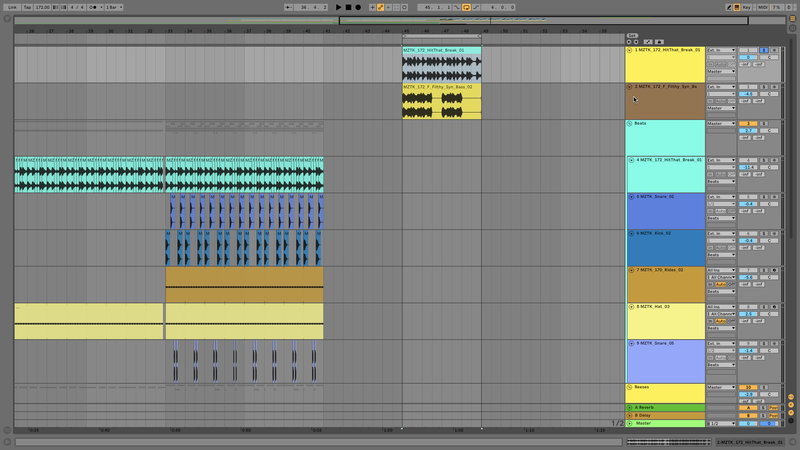 2. For the maximum level of control in the mix you can use one-shot kicks and snares such as Kick 02 and Snare 02, sequence these with a 2-step pattern.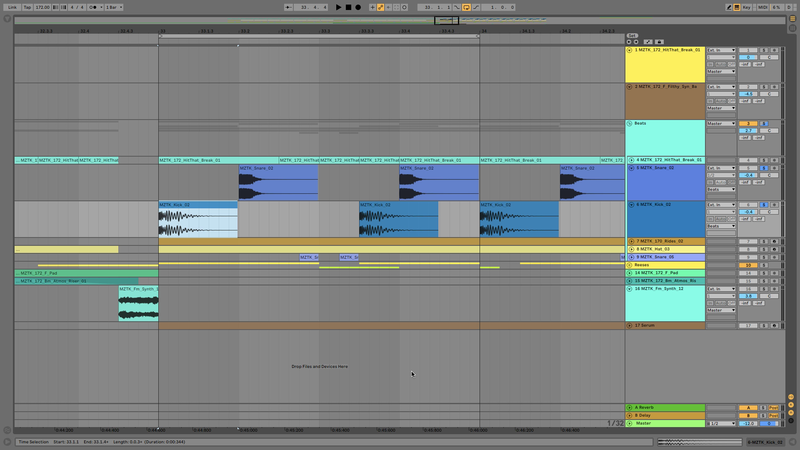 3. The snare's fundamental is actually quieter than its second harmonic in this case, that's not necessarily a bad thing, but if you'd like a weightier feel you can grab an EQ and pump up that low end.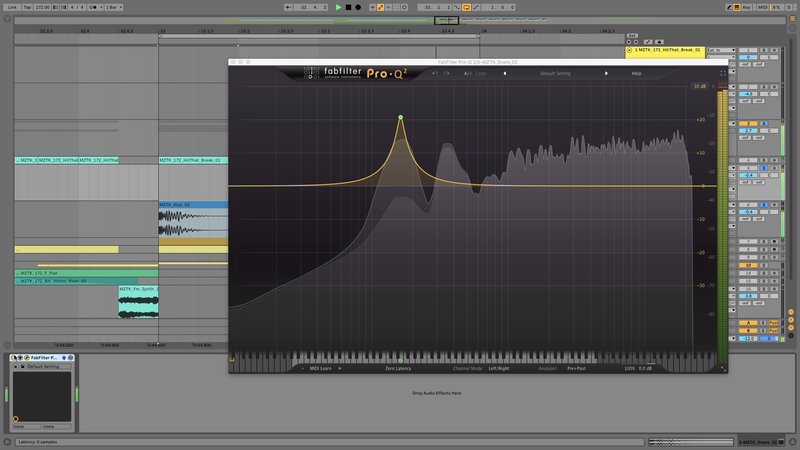 4. Slice up the HitThat Break 01 loop into a 2-step pattern so it sits nicely with the one-shots, then use an EQ to attenuate the loop's low end so that it doesn't clash with the low-end of the kick and the snare.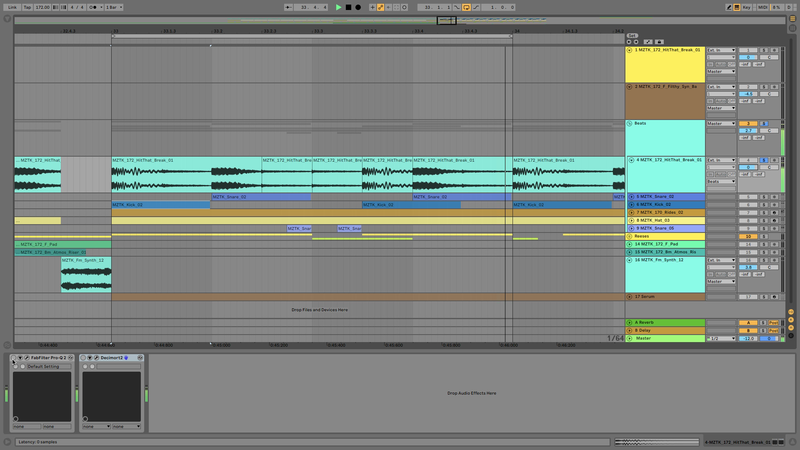 5. Adding an instance of a bitcrusher such as Decimort 2 can crust up the loop with a vintage sound, the S20 Hi preset in particular works wonders and we'll use this preset on other sounds in the project too.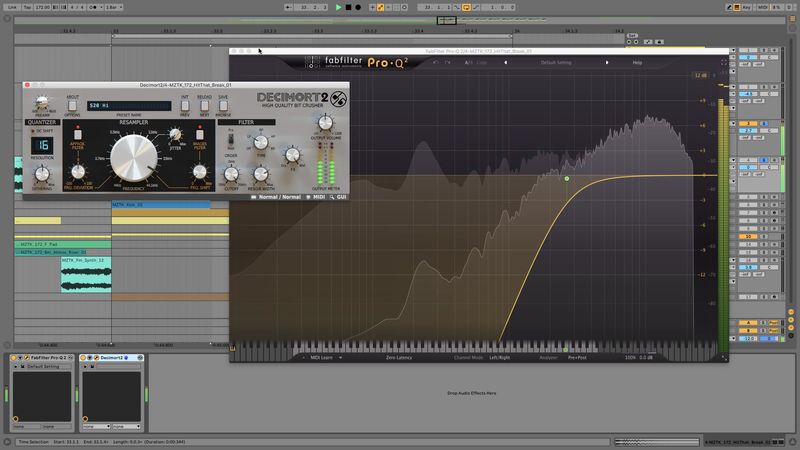 6. To make the bass loop more individual, cut it up into a new pattern, and you can add pitchshifting to put your own spin on things.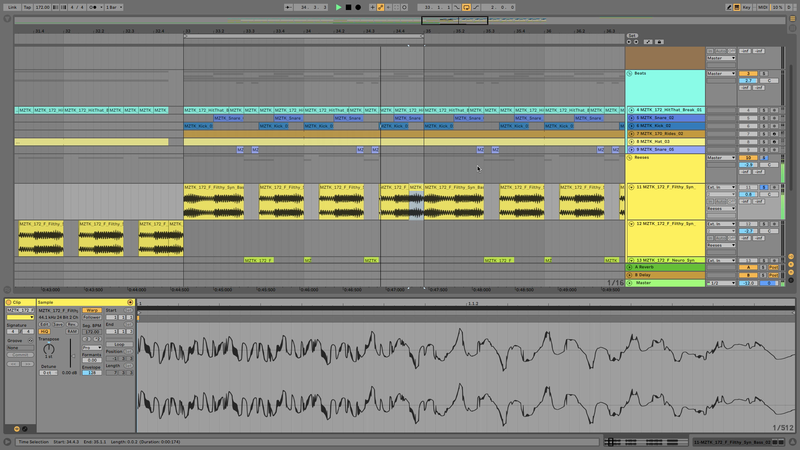 7. Again for maximum flexibility when mixing you can use your own sub bass, and if this is the case you'll want to use EQ to take out the bass loop's lows, plus you can add some Decimort 2 here for good measure.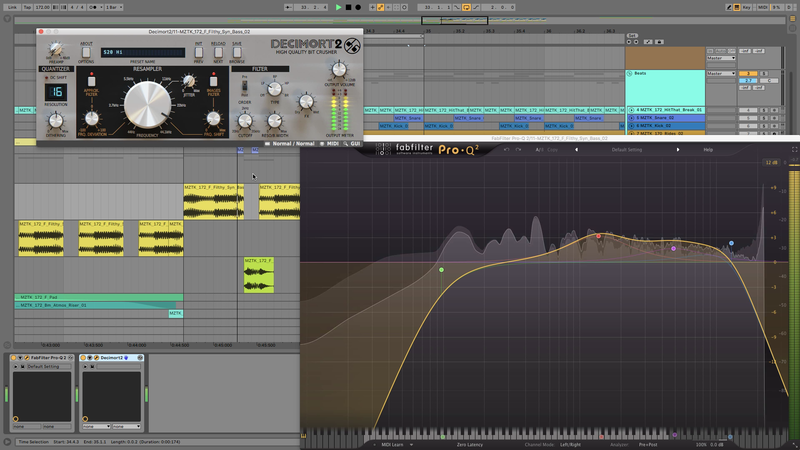 8. To create a bit of variation to this reece add Neuro Syn Bass 01, and cut this up to fit with the original reese in a call and response fashion. You can use pitchshifting and filtering to help it fit with the rest of the bass line.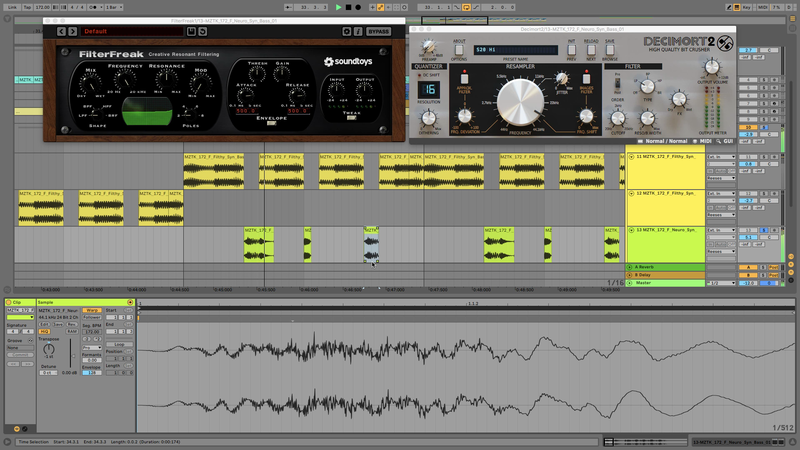 9. You can make your own sub you can use practically any synth. For example, in Serum you could use a simple sine oscillator with a little Drive one it.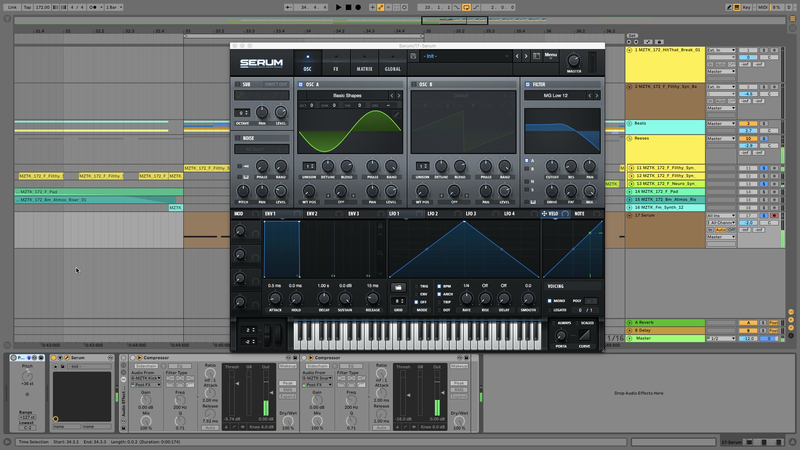 10. At this point the low-end is dealt with, but it could use some more tops. Use 170 Rides 2 to make a ride cymbal sample and Hat 03 to make a hat and create a ghost snare.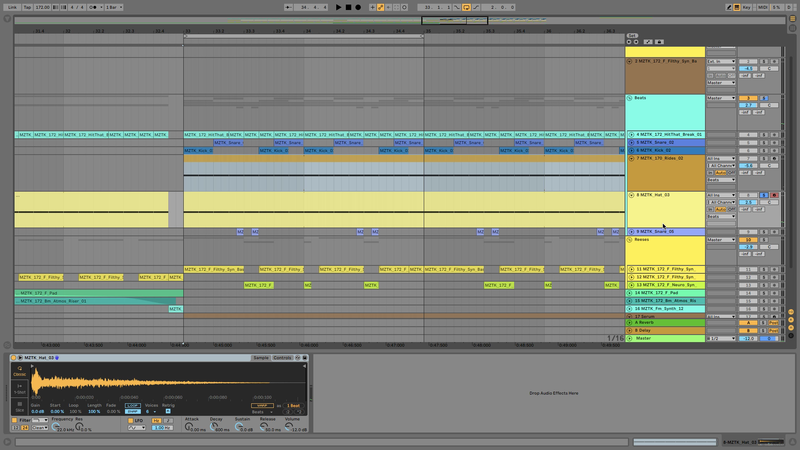 11. You'll likely want to use an EQ to take out some lows and add a bit of mid so that it sits naturally with the rest of the beat.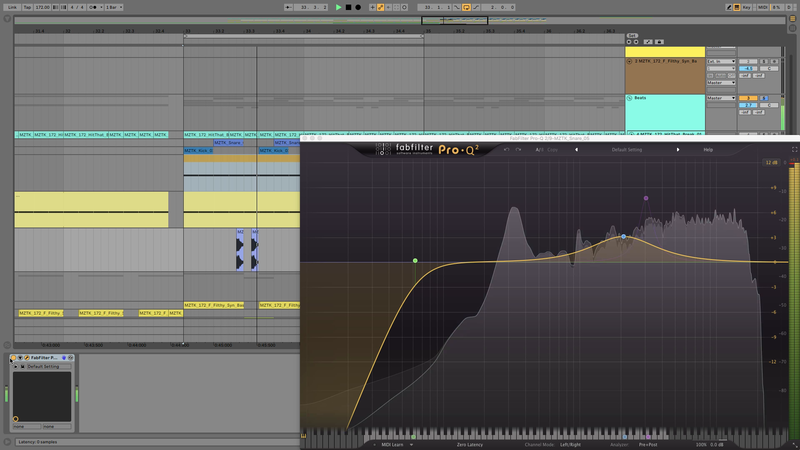 12. To add some musical interest, add F Pad which is already in the right key for the project, then add Atmos Riser 01 which you'll have to pitchshift to get into the right key and timestretch to fit like so.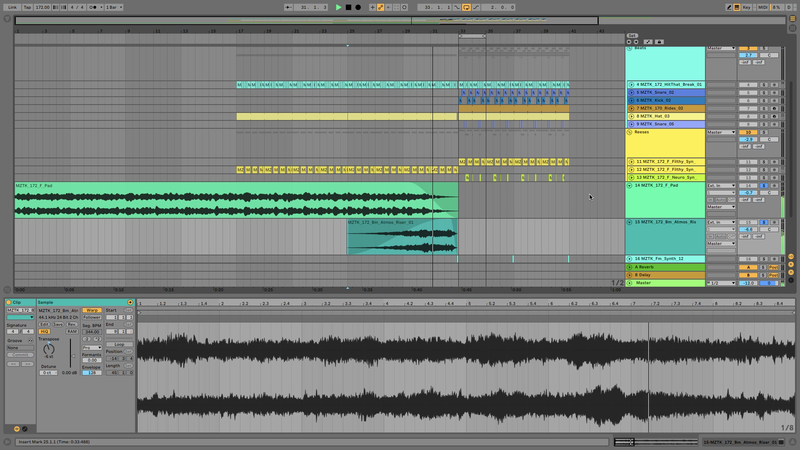 13. Add the filtered break and the hats from the beat to introduce some rhythm before the drop, and duplicate the reese track, hi-passing it in with another EQ.
14. To make a little hook sound use Synth 12 and put a little reverb on it, then, to make everything as loud as possible put sidechain compression triggered from the kick and snare on the reeses, sub, synth hook and ride cymbal.