If there's one synth that's made the most impression on producers – and of course, the music that they produce – over the past five years, it's Xfer Records' Serum.
In this guide, you'll find our top picks of the 10 best Serum preset packs. These tick the boxes both in terms of the amount of content, the quality of the patches, and value for money. There are plenty more Serum presets and Serum packs contained within the Loopmasters catalogue, including one Free Serum Expansion Pack to get you started, so take yourself off to browse more Serum presets if this curated list doesn't hit the target.
It's always advisable to have the latest version of Serum installed before adding any presets to your collection.
---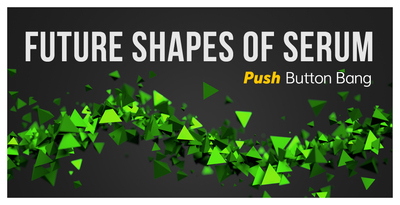 With 150 excellent patches and 400 LFO shapes as well, this Serum presets pack contains a great way for first-time expanders to move beyond their factory bank and its default options.
Inside, there's 15 Keys, 19 Pads, 38 Sequences. 5 FX, 20 Bass patches, 16 Leads, 16 Plucks and 21 Synths to radically improve your production prospects. Creators Push Button Bang have crafted a library with plenty of inspirational options to get you out of the deepest Serum rut.
---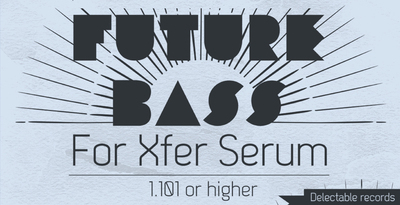 With over 100 future bass Serum presets inside, there's something for all techies out there, inspired by top future bass artists and labels and built from the ground up by Delectable Records.
This collection has 20 Wobbles, 17 Bass sounds, 29 Leads, 7 Synth, 6 Ambient, 13 Plucks, and more sounds to get your oscillators in a twist, and is a great way to start bulking up the capabilities of your copy of Serum.
---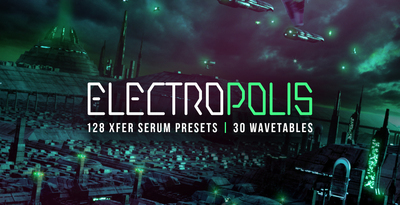 With its eyes firmly on a dystopian future, this pack by Black Octopus rolls together unashamedly digital synth patches into a whole collection of 128 presets. Breakig it down a little, the pack contains 51 Bass sounds, 11 creative Arp patches, 23 FX, 30 Leads, and 30 Wavetables to get your teeth into.
With its upfront, glassy style, Electropolis is a great source of Serum trap presets or dubstep patches – or potentially, anything in between.
---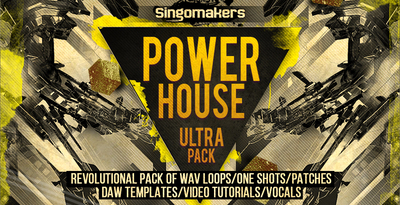 From sound design hounds Singomakers comes this huge pack. This one's actually available as an entire sample pack, but the 60 Serum preset patches within can be bought and downloaded separately for a large discount compared to the full price.
The idea behind Power House is to combine the 'normal' house music genre with some harder stylings – punchier drums, more driving basses, and vocals with way more attitude.
---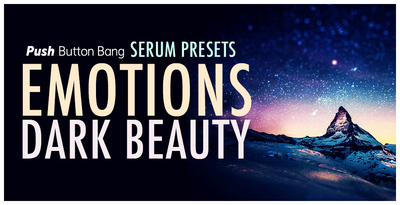 In this Serum-only pack, you get 128 patches that are, according to creator Push Button Bang, more on the emotional side of the equation. Think lush pads, evocative keys, complex and deep FX patches, and cinematic textures worthy of the silver screen. Serum isn't a synth you'd immediately associate with this kind of sound design, so this presets pack is a refreshing take to add a little extra to the mix.
---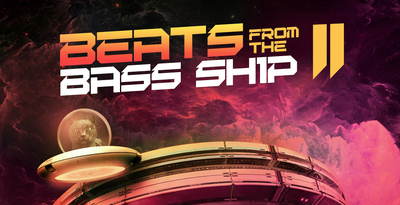 This one contains plenty of futuristic drum hits in WAV format – 50 TR-808 Sub Kicks, 20 FX, 20 Hats, 50 Snares and more – but it's the Serum presets we're really interested here. The synth patches must be purchased as part of the whole, but at 128, there are more than enough to be getting on with here.
You'll find arps, chords, plucks, leads and pads, sure, but half of this entire patch bank is composed of bass sounds, which range from tearing to heavy and subby. Great work from creator Black Octopus.
---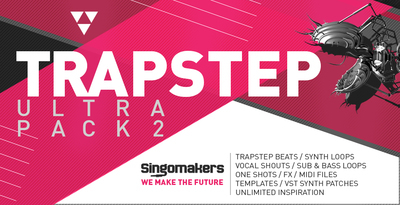 This full sample pack from Singomakers provides everything you need to produce modern trap music with a swung feel, and the 60 Serum trap patches provided as part of Trapstep Ultra Pack 2 are also available as a separate purchase at a large discount.
The snarling basses of dubstep are joined by evolving, sampled-style trap staples to make the fusing of genres come together naturally from a single pack.
---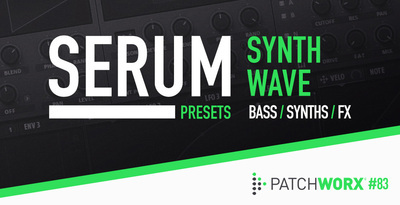 Serum might be a firmly modern synth, but this pack of 81 patches for Xfer Records' synth takes it right back to the 80s, placing it in a time where synths were taking over, and were recognisable for being brash, upfront, and very, very digital.
This pack, created as part of Loopmasters' Patchworx Series, contains 22 Serum Bass presets, 8 FX patches, 18 Keys, 13 Pads and more, as well as 78 WAV loops to tie it all together, and 77 MIDI files to play it all in that typical 80s fashion.
---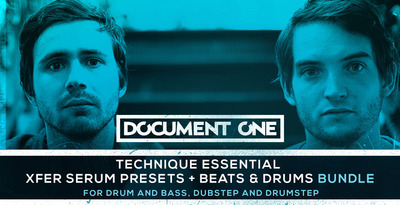 Producers Matt King and Joe Froud, aka Document One, are a huge deal in DnB and Dubstep production, with a roster of artist projects to their names. In this pack, they share 114 Serum presets, including wavetables that you can re-use in your other patches and projects.
There's also loads of drum hits baked into the pack as WAV files, so if you're looking for a bass production toolkit to use with and alongside Serum, this could very well be the one.
---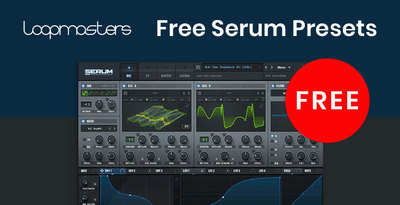 This free pack of Serum presets contains a tasty sampling of chords, keys, leads and bass, plus some tasty atmospheres, bass patches and 808 sounds. With 25 new patches in total, you can get your taste of extra Serum goodness right now.