If there's one software synthesizer that's got the most enduring reputation, it's probably LennarDigital's superb Sylenth1. After years in the game, this dual-layered two-by-two-oscillator plugin has left a catalogue of hits and crowds of adoring fans in its wake.
Years later, there are better, friendlier, and more creative synths out there – many of which show the direct influences of Sylenth1's success – but that doesn't mean Sylenth is a relic; it's still a great choice for beginning synthesists and those who want something new to play with. There's one problem though: with a synth that's so famous, the factory Sylenth1 soundbank has been used and abused by producers and sound designers all over the world. How can you find an innocent, blank slate that can offer a source of new sounds?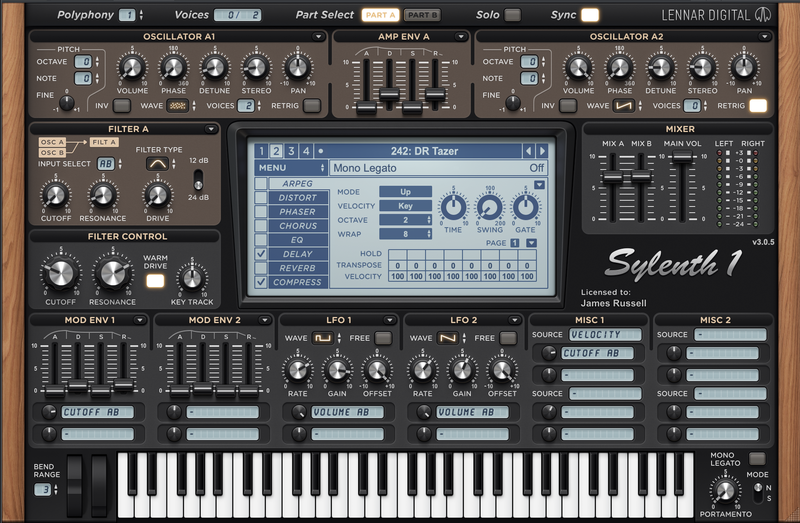 Luckily, Loopmasters and our partner labels are on hand to provide you with the sonic inspiration and original presets that'll boost your Sylenth experience beyond the factory bank – whether you're working in trap, EDM, hip hop, techno or any other genre. Here we've catalogued the best quality and best value preset packs that we have to offer.
Make sure you've got the latest version of Sylenth1 installed (from the LennarDigital website) to get the most out of these packs.
---
QUICK FIND BY GENRE
– Top Sylenth Presets for Hip Hop and Trap: Discover the best synth presets for LennarDigital's Sylenth1 for producers working in hip-hop, beatmaking and trap production.
– The Best Sylenth Presets for Techno: Producers working in techno and minimal techno genres will have plenty of fruitful patches with these packs.
– Top Sylenth Preset packs for EDM: If you're looking for bold, bright, in-your-face melodic sounds, these patches will appeal in your tracks.
QUICK FIND BY TYPE
– FREE Sylenth1 Patches: Get your hands on some extra fodder for Sylenth, and try out new sounds without spending any cash.
– Sylenth1 Modular Patches: Get the sound and imperfections of modular gear running within Sylenth
– Sylenth Arpeggiator and Sequenced Patches: Discover moving, animated patches that'll set your tracks on fire
– Sylenth 1 Chord Presets: Tune Sylenth in perfect harmony with these multi-note masterpiece patches to boost the factory library
– The Best Value, Biggest Sylenth1 Patch Collection: get 1722 new sounds for Sylenth for the crazy price of £19.95
---
Go to pack // 25 Sylenth Presets // Loopmasters // FREE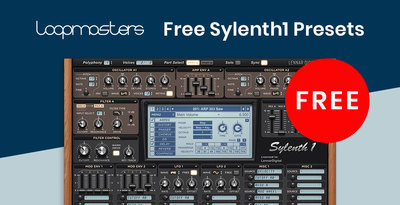 This pack of free presets for Sylenth1 is a great way to get started with LennarDigital's uber-synth, including 9 bass presets, 4 arps, 5 leads and loads more to bulk up your Sylenth banks.
---
Go to pack //1722 Sylenth Patches // Hy2rogen // £19.95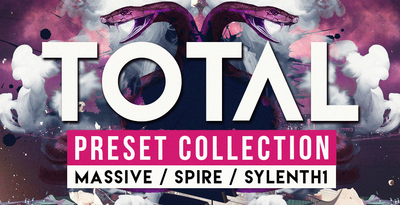 The Hy2rogen label's pedigree in making patches for Sylenth1 is pretty huge, as you'll see elsewhere in this guide, but this is the pinnacle of what's on offer.
Total Preset Collection is a huge megashot of every single one of the label's presets for LennarDigital's softsynth, number a huge 1722 samples in total. With the price of £19.95 for the Sylenth portion of this pack as standalone, that's just over 1p per patch!
Other versions of the Total Preset Collection are available for Native Instruments' Massive and Reveal-Sound's Spire synths, and you can purchase all in one huge bundle, as well.
---
Go to pack // 50 Sylenth1 Presets // UNDRGRND Sounds // £14.95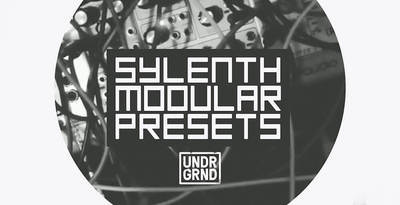 Sylenth1 is a little far from the tones of a Eurorack modular setup – at least it is usually. For this pack, UNDRGRND Sounds set out to bring a tinge of modular sound character to the unashamedly digital Sylenth1.
That means 50 sequenced, filtered loops that would feel at home in techno and beyond, and pitchwavering oscillator tones that speak with the raw character of Doepfer modular systems. This may represent a bit higher a price per patch than some of the packs in this round-up, but the quality is brimming here.
---
Sylenth Ultimate Producer's Bundle
Go to pack // 305 Sylenth1 Patches // Samplestar // £38.95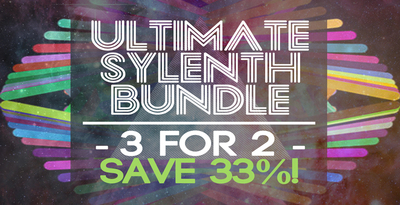 Actually a collection of three of developer Samplestar's Sylenth1 patch collections, this pack represents the whole trilogy, offering 305 presets. Types cross the boundaries with 65 bass sounds, 65 leads, 35 arps, alongside plucks, sequences, drums and plenty more to keep you entertained in any genre.
---
Go to pack // 50 Sylenth Presets // UNDRGRND Sounds // £14.95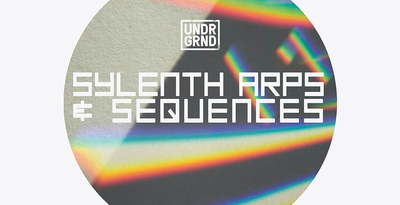 The second showing by UNDRGRND Sounds in this round-up, Arps & Sequencers uses, well, Sylenth's capability to arpeggiate and sequence its playback. The result is a range of bubbling, animated rhythmic melodies that will find a great home in tech house but also beyond.
If you're looking for a tinge of classic acid, chord sequences and driving, well-saturated lines that can be used for basses or leads, and you simply don't have the time to find the right combinations in Sylenth's sequencer, this one will be especially appealing.
---
Protoculture Sylenth 1 Essentials
Go to pack // 64 Sylenth Patches // Black Octopus // £17.95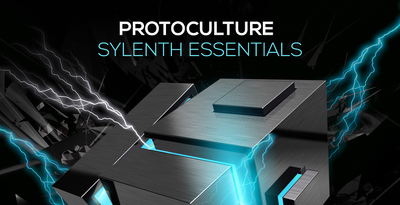 For those looking for sounds in Trance, Psytrance and other Progressive genres of music, this pack has the sci-fi character you've been dreaming of. Across 64 patches of arpeggio, bass, FX, leads, basses and more, developer Black Octopus and Nate Raubenheimer (aka Protoculture) have arranged this set of patches and presets to fully stock your larder for cooking up new beats and loops.
From deep and flexible bass sounds to soaring leads and euphoric FX, this one's got the goods to take your sounds to the next level – all you've got to do is make sure the audience put their hands in the air.
---
Sylenth Fiction
Go to pack // 88 Sylenth 1 Presets // Loopmasters // £12.95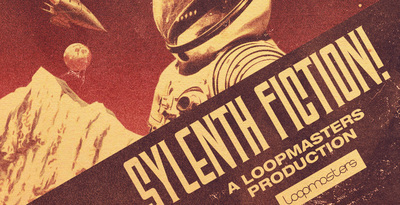 One of our own-brand sample packs, Sylenth Fiction was inspired by space-age sound design and cinematic soundtracking. While the full package contains 2.7GB of loops and hits, plus MIDI file to use to play it all, the Sylenth1-only version (£12.95) brings you the 88 presets for LennarDigital's plugin as a download and pirchase of their own.
The 88 synth presets comprise leads, bass and more, all tinged with the flavours of classic moon-age synthesis, but with a modern twist for digital synths. These delay-soaked keys and lush electronic pads will provide inspiration for techno heads and EDM producers alike.
---
Go to pack // 72 Sylenth 1 Patches // UNDRGRND Sounds // £14.95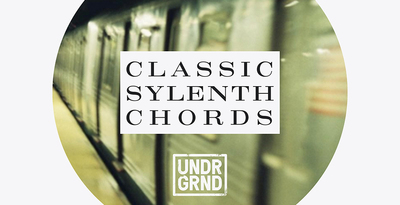 Sample label UNDRGRND Sounds serves up their third bank in this round-up, and it has another focus that producers sometimes struggle with: chords. These chord and stab presets give you the old-school house sound, keeping the same note active for each preset, so all you have to do is play it across the keyboard for some 90s-style sonic inspiration.
Across 72 presets for LennarDigital's synth, you get old-school organ sounds, dubby chords and grungy keys, to get that instant analogue vibe in your DAW. The vibe continues across the 17 included MIDI files, which take advantage of typical playing techniques for these kinds of stabby, chordal patches.
---
Go to pack // 100 Sylenth1 Presets + 92 MIDI files // Loopmasters // £9.95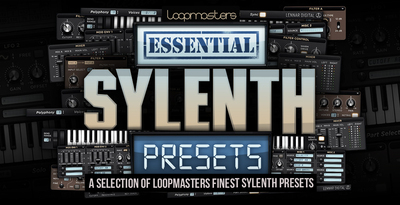 Want 100 inspirational Sylenth patches for just a tenner? How about 92 MIDI files thrown in as well? That's exactly what you get with our Loopmasters-branded Essential collection. These presets have been taken from a selection of other packs, marking this one out as a sort of 'greatest hits' across genres and sound types.
With 29 basses and 34 lead sounds, plus the other usual suspects in synth sound design, you can expect to have enough to start and finish several original tracks; and with the collection kept largely genre-agnostic, there's something for everyone. A lot of something for everyone, actually.
---
Chill Trap & Modern Hip Hop
Go to pack // 60 Sylenth1 Patches plus Audio // Trap & Hip Hop // TD Audio // £34.95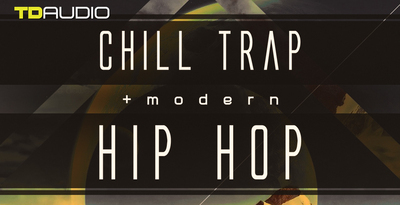 Coming from TD Audio and presented by Industrial Strength, this pack contains 60 patches for trap, giving new life to Sylenth beyond the factory soundbank. Hip hop producers can also get loads from this download.
The price might seem high for 60 Sylenth presets, and it is – you also get plenty of audio in this one, with 100 bass loops, 51 top loops, 100 melodics, and loads of drum hits to help your trap and hip hop experience gel together even better.
---
Go to pack // 65 Sylenth1 Presets // Trap // Apollo Sound // £11.95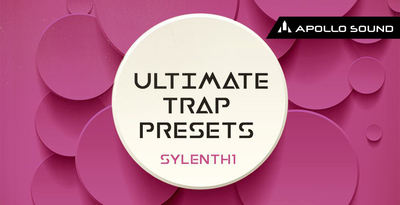 This pack from Apollo Sound features cutting-edge 808 style sounds, hard leads, bleepy and screechy synths, and the brasses that go into making trap music what it is. Simple, cheap, and effective too.
---
Hard Trap
Go to pack // 23 Sylenth1 Patches plus Audio, MIDI // Trap // TD Audio // £29.95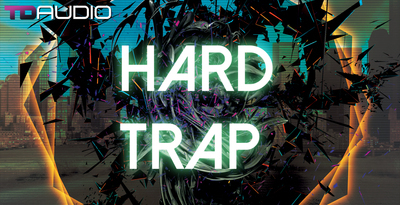 There are only 23 Sylenth1 patches in sight here, but they come as part of a 1.24GB package of trap sounds to get you in the mood for production. With stems, loops, one-shots and MIDI files alongside those presets for LennarDigital's synth, this is one to check out for trap beginners and those who need a little extra fuel to get lit.
---
Go to pack // 114 Sylenth1 Patches // Techno // Loopmasters // £14.95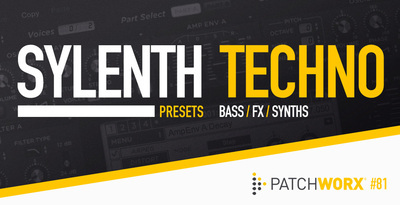 Produced for Loopmasters by Drumcode's Timmo, this collection of Techno-infused presets offers 32 bass sounds, 31 pads, 38 keys and more (for a total of 111 patches), and there are accompanying MIDI files for you to play it all with.
---
Go to pack // 100 Sylenth1 Patches // Plucks, EDM // Hy2rogen // £12.95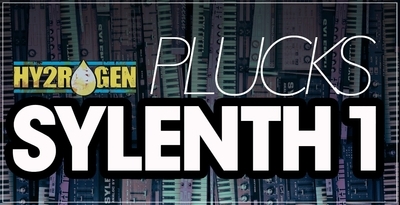 If you're working on some EDM, where would you be without the pluck sounds? This batch of 100 of them for Sylenth will give you plenty of options for those quick, transients sounds to use as spot effects or as part or a longer sequence. While you've got these plucks loaded up, try switching in some delay to get the best from them.
While they're geared towards EDM, the quick-fire nature of these sounds means that they can find their home in any genre.
---
Future Bounce & EDM For Sylenth
Go to pack // 128 Sylenth1 Presets // EDM, Main Room // Producer Loops // £15.95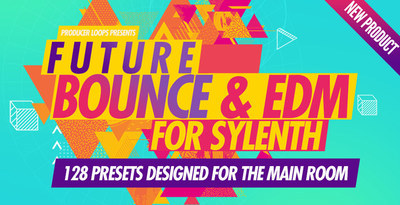 This pack contains 128 patches that'll re-invigorate your Sylenth programming and your tracks too. There's 33 leads, 35 plucks, 10 FX and more besides, giving you an expanded toolbox for your synth sounds.
Straight from developer Producer Loops, you can be sure that the entire Future Bounce & EDM collection is stylistically on-point, a tour de force of talent in sound-design.