Hip-hop isn't just an artform that embraces sampling – it's one that owes its entire life to it. Sure, there was a time when early hip-hop was created by mixing vinyl records together as they played, keeping it real in the analogue world, but the invention of sampling allowed it to go stratospheric, providing a better way to combine elements of existing tracks and for the artist to put them together in a new way.
Nowadays, digital storage and computing power isn't a problem, and the aspiring hip hop producer could tread a million paths of possibility… but that wouldn't be quite right either. The whole spirit of hip-hop production is to take what was already there and to twist it into something bigger and better – to collaborate with others after they've left their footprints behind. And one great way to do that is to use the elements created for just that purpose by the top sample labels in the world.
IN THIS GUIDE
PART 1: The Best Royalty Free Hip Hop Sample Packs
– Hip Hop Instrumentals 2
– Raw Skillz
– Hip Hop Progressions
– Smokers Blend 2
– Beatmakers Toolkit - Essential Hip Hop
– Sweet Dreams Jazz Hop
– Amber
– Organic Hip Hop Grooves
– Vintage Vinyl Breaks
– Starfall LoFi Hip Hop
– The Drum Store Vol 2
PART 2: Techniques for Using Them Better in your Tunes
– Use Authentic Tools: Samplers
– Get In Key
– Timestretch Tips
– Go Royalty Free
– Make It LoFi
– Mix Kick and Bass Properly
---
PART 1: Best Royalty Free Hip Hop Samples
Hip Hop Instrumentals 2
GO TO PACK 

235 Samples plus Kits // Loopmasters // £24.95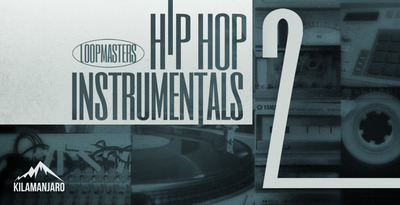 Hip-hop is all about recycling ideas, right? And so this pack of ten constructions kits keeps a group of flavours with coherent sounds for you to mix samples from one in with its stablemates, with samples from another one of the ten packs, or with the rest of your own samples.
Of course, you also get a breakdown of the constituent elements, distributed throughout other folders and split between 109 loops and 126 one-shots, at tempos from 70 to 114 BPM to keep things nice and variable. Live, Logic and Reason packs are available, as well as the main WAV breakdown of the whole lot.
---
Raw Skillz
GO TO PACK

220 Samples plus Kits // Raw Cutz // £9.95
Sample developer Raw Cutz provide jazzy funk and classic hip hop in this pack, giving you soulful results from a range of sample types.
This particular pack is available in three different 'Lite' versions, for Maschine and Ableton formats (curated collections of 160 samples each), plus a pack of 220 Loops and One-Shots. Whichever of those three you choose will depend on your budget and what you want to do with them but Raw Cutz are also pushing the Everything Bundle version, which offers 1100 samples in total.
---
Hip Hop Progressions
GO TO PACK

1100 Samples // Loopmasters // £24.95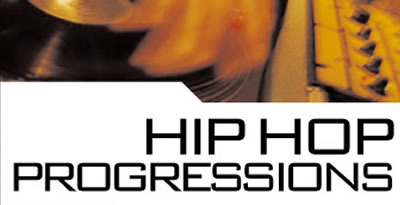 Boasting a huge number of samples inspired by both the US and the UK, this pack offers live and programmed drums, turntable sounds and scratches, beatboxing, guitar loops, basslines of all colours, keys and melodics, drum hits, percussion loops and loads, loads more. Did we tell you there's a lot of stuff in this pack?
---
Smokers Blend 2
GO TO PACK

499 Samples // RV Samplepacks // £29.95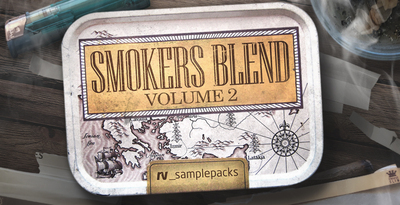 With a collection of formats on offer for various prices, (Ableton, Logic, Reason, plus individual collections of the isolated component One-Shots, Drum and Percussion, etc), this is an especially potent pack that harks back to the golden age of hip-hop – A Tribe Called Quest, Mos Def and so forth.
If you're into the laid-back 80-100 BPM sounds of Smokers Blend 2, why not check out the original Smokers Blend pack, or the third in this particularly easy-going trilogy, Smokers Blend 3.
---
Beatmakers Toolkit - Essential Hip Hop
GO TO PACK

270 Samples // Origin Sound // £29.95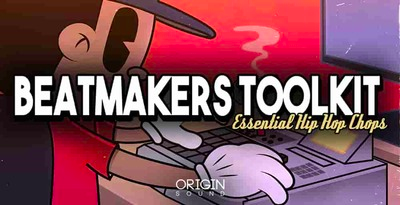 This pack gives you the basics to get started in piecing together your own old-school-inspired creations, with 120 drum hits and 20 loops made out of them to start the show. Add in 40 melodics to get the juices flowing, before exploring the rest of the sonic content on offer (FX, 808s, vocal hits, etc).
Developer Origin Sound say that Beatmakers Toolkit is great for anyone making hip hop, trap or any one of its many subgenres.
---
Sweet Dreams Jazz Hop
GO TO PACK

380 Samples + More // Singomakers // £29.95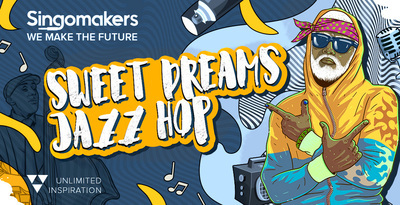 Where street jazz, blues, chill-out and hip hop meet, you'll find Sweet Dreams, a late-night collection of vibes that keep it real without melting your ears. The whole point of this pack is to tip the hat to sampling, and as such, the team behind it recorded whole pieces of music to rip just for this pack, giving you the authentic 'sampled' experience without the 'sampling' it entails.
The result is a package of finely-tuned, inspirational samples to put you in a specific mood – atmospheric, chilled, but crucially, still awake!
---
Amber
GO TO PACK

300 Samples // Ghost Syndicate // £14.95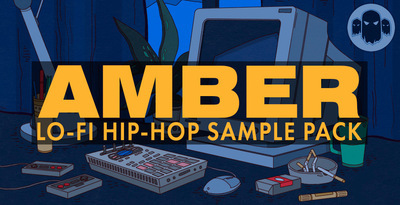 This LoFi-inspired pack is crammed with 300 samples spanning tempos of 60 to 90 BPM, helping you to choose form the best of those laid-back, slow-hitting beats and melodics. The philosophy is to keep things different, with cushioned drum hits, slow and dreamy grooves laying down a bed of altered reality for you to plant your own inspiration inside.
So lose yourself in tranquility and create something that's perfect for keeping it low-key.
---
Organic Hip Hop Grooves
GO TO PACK

500 Samples plus Kits // Niche Audio // £24.95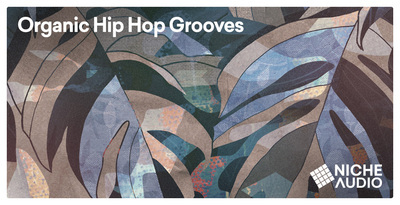 It's all about keeping it real with this pack from Niche – and that's often what the spirit of hip-hop comes down to. Off-grid humanized beats, loose chords, picked guitars and other acoustic instruments abound in this collection.
What's more, there's 15 construction kits, classifying the samples into coherent groups for you to use together or mix and match. Maschine and Ableton versions also come as part of the experience, as well as 99 music loops to pilfer from and deconstruct as you see fit.
---
Vintage Vinyl Breaks
GO TO PACK

2237 Drum Loops // Loopmasters // £39.95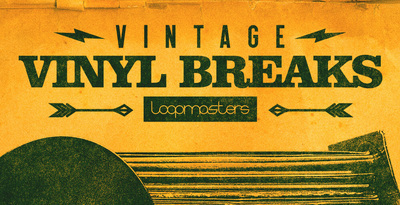 You couldn't possibly want more breaks than this, could you? Surely your crate digging days are over with this pack of more than 2000 dusty, crusty drum loops recorded at various tempos from 90 to 140 BPM.
With such a diversity of breaks on show – every producer from hip-hop to drum n bass would get plenty of mileage out of this collection – there's very little else you'll need to get your head nodding in the studio. The vibes are also on display with the crackly vinyl effects placed throughout these recordings.
---
Starfall - LoFi Hip Hop
GO TO PACK

221 Samples // Laniakea Sounds // £15.95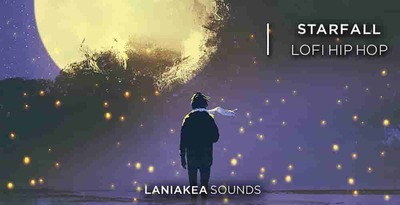 Whether you're up at night studying or doing something completely different, Laniakea beckons the hours from twilight to daybreak with this collection of atmospheric drum loops, vocal cuts, instrumental one-shots, music loops and plenty more.
Expect twinkly Rhodes and sax loops, warmly cooked basses, crackly vinylized drums and more subdued audio material. Laniakea say that Starfall is "the perfect addition to the arsenals of producers looking to create tracks in a Hip Hop, Downtempo, Soul and Chillout styles of music."
---
The Drum Store Vol 2
GO TO PACK

582 Samples // Origin Sound // £24.95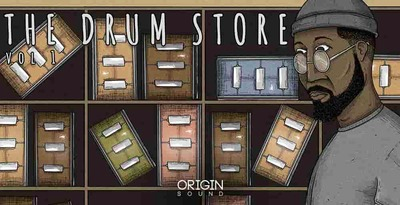 Mixing together the best of Origin Sound's previous packs, this is a sort of 'best of drums' experience. The 101 drum loops are delicately retro-ized to give them an authentic sense of nostalgic sound while still being adaptable for today's producers. 
Meanwhile, the collection of 121 kicks and 120 snares means that it's not just hip-hop and trap connoisseurs who'll get the benefit – this pack is also great for dance producers looking to layer in the lofi crunch. There are also 120 top loops and 120 perc samples to get your creative, vintage juices flowing.
---
PART 2: Hip Hop Production Tips
Use Authentic Tools: Samplers

Hip-hop may not have started with samplers, depending who you ask, but it certainly hit its golden age thanks to machines like the Akai MPC and the E-mu SP series. So what better way to get into the spirit than by using their modern equivalents?
Your DAW can do some amazing things, and the potential is basically limitless… but that's not always a good thing for creativity. Rather than tracking down and buying the exact MPC or SP hardware, we're talking about leaning more heavily on your digital sampler.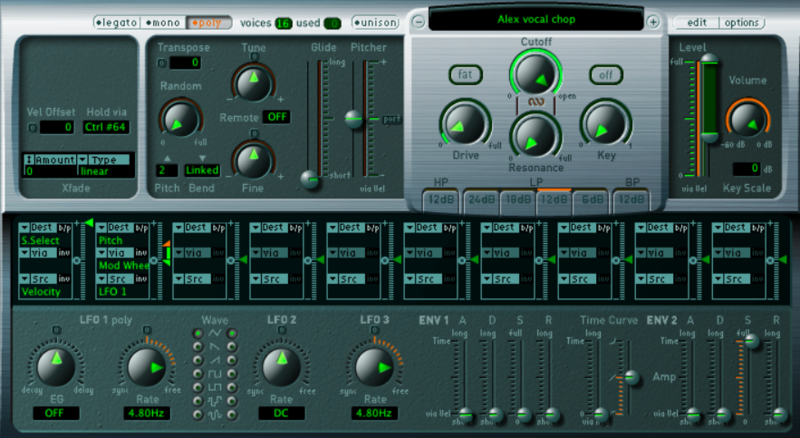 Pretty much every single DAW has its own more-than-capable sampler in-built, and the workflow of importing audio, triggering it with MIDI, and mangling it with a discrete set of controls is perhaps one of the the best ways to develop the true hip-hop mindset.
---
Get In Key

One of the best ways for beginners to make better music is relatively simple: learn a little music theory. You don't have to take an all-out course, but getting your head around the concept of musical key – in other words, why certain musical samples work with each other and others don't – is one of the most effective things you can do to become better at making music.
---
Timestretch Tips

If hip hop is all about sampling, then where would we be without timestretching? This process helps retime loops of different tempo while keeping them in the same key. Practically, what this means is that more loops can fit together with more loops, as a 100bpm loop can be retimed to fit with a 92bpm one (and vice versa).
It's worth pointing out the different timestretch types, which should be available with your sampler or even the DAW itself. These are designed to detect audio in different ways, based on the different things you could put through it – drum beats, melodics, textures etc. 
You may already be selecting the correct timestretch type for the correct audio material, but it's worth trying a selection of different stretch algorithms out on each sample, in case the results are intriguing and unique. Try using a beats timestretch on a long pad, or using a tonal type on a percussion loop, to come up with something unexpected.
---
Go Royalty Free

While sampling whole tracks is very much the essence of hip-hop and trap, doing this to copyrighted, fully commercial tracks could land you in hot water. By using only royalty-free hip hop samples, just like the ones sold by our labels, you'll know that everything's above board.
Check out our range of hip-hop sample packs 
---
Make it LoFi

Classic hip hop used classic gear, meaning that its sonic personality included the imperfections of the time. To make more authentic, old-school hip-hop, it's time to bring out the bitcrushers, tape emulations and vinyl recreation plugins.
For example, due to the cost of the technology of its time, the E-mu SP-1200 had a sample rate of 26kHz and a bit depth of 12 bits, creating its slightly crunchy sound. This can be emulated in a bitcrusher plugin, which you probably have in your DAW.

Plugins like iZotope Vinyl and XLN Audio RC-20 Retro Color also lend a helping hand with things such as tape and record emulation, making your tunes more 'of-the-time'.
---
Mix Kick and Bass Properly

One of the hardest parts of music production – and therefore one of the things you'll find a lot of advice for – is getting your kick and bass to work well together. We've got our own Comprehensive Guide to the subject, but here we'll sum up the problems and the solutions.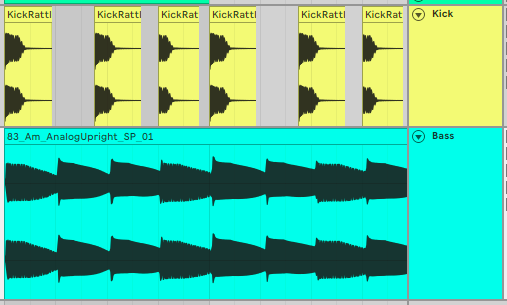 Both kick and bass sounds carry a lot of power, but they're low-down elements that only have a small space to work together inside. If your kick clashes with the frequencies present in your bassline, the best course of action is to choose another kick that doesn't, and which still works with your track and the feeling you're trying to achieve. You can also retune a kick as another strategy, but if you simply can't compromise on kicks, there's plenty more to try…
Simple EQing might be an option here, carving the kick's crucial frequencies out of the bass channel, although this can easily compromise the weight and power of the bass, depending on the situation.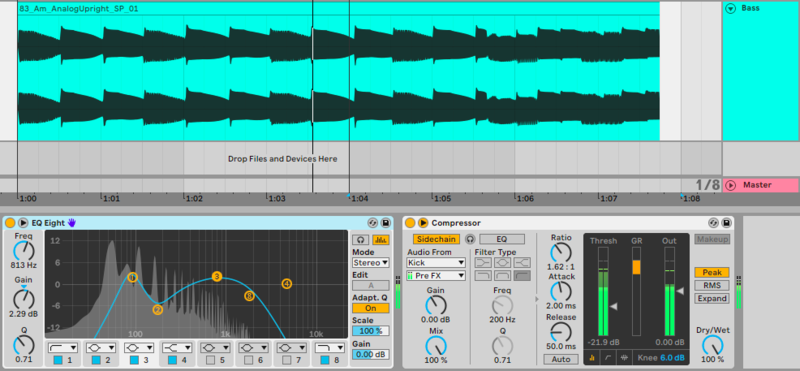 Perhaps more effective is sidechain compression. With a compressor placed over the bass channel, route the kick's signal as its trigger and set fast attack and release times, bringing down the level of the bassline when – and only when – the kick plays.