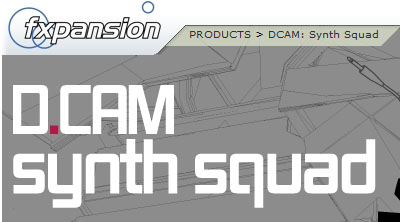 I have recently purchased the Fxpansion's D.Cam Squad and have been wowed by how amazing these plugin's are.
"DCAM: Synth Squad finally delivers the satisfaction of playing real analogue instruments in software! Advanced modelling technology carefully reconstructs the soul of dusty vintage circuits within your computer, for the unmatched vibe of hardware at a fraction of the cost."
You get three modelled synthesizers Strobe, Amber & Cypher plus Fusor which enables you to key split 3 instances of the synthesizers so you can really go nuts with your sound design using these plugins.
They sound rich and these are by far the best analogue emulation plugin synth's I have heard to date.
For more info go to http://www.fxpansion.com/index.php?page=62
Another purchase of mine recently is the d16 group's 303 emulation plugin Phoscyon, I have owned various different 303 emulation plugin's but this is probably the most true sounding to the original.
Please see the comparison video of the plugin and the real Roland tb303 hardware.
http://www.youtube.com/watch?v=jIxBWhd2_7c
More info about Dcam Synth Squad can be found below