Best Beat Making Tips & Software – The Ultimate Guide
Practically every type of modern music relies on beat making. From old-school hip-hop to progressive house, there's not an electronic genre where creating a solid, rhythmic framework isn't an essential skill.  With the demand for beat makers comes the demand for beat making software. From free and paid plugins for PC and Mac to iOS apps both basic and comprehensive, there's a world of drum programming to get into, and we're here to shed a light on it all.
In this Guide
    •    What You'll Need
    •    The Short Version: A Quick List of the Best Beat Making Programs and Plugins
    •    Best Beat Making Software - In-Depth
    •    Free Beat Making Software
    •    Beat Making Apps for Mac and PC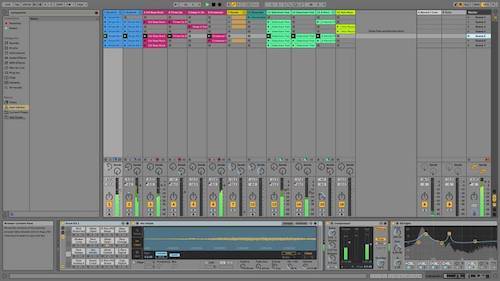 If you're starting with nothing, there are a few important things to get down first. To create music on a computer, you'll need a DAW. This 'digital audio workstation' program acts as a place to record, playback, mix, edit and arrange your musical projects and tracks.
Ableton Live is one of many DAW options that will function as your software studio hub.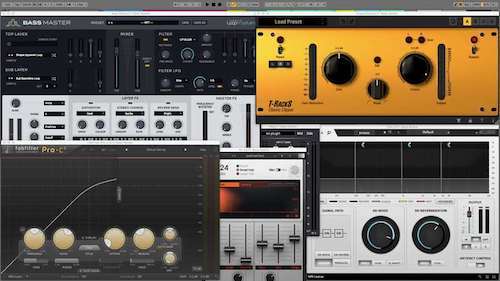 The Short Version: A List of the Best Beat Making Programs and Plugins
FL Studio 20 - A Virtual studio DAW for PC and now Mac (aka 'Fruity Loops'). Its inbuilt tools have given it a great reputation for easy and great results
Ableton Live - A DAW with a fresh non-linear approach to music. Session view lets you trigger loops at any time rather than enforcing a timeline
Reason 10 - A Virtual software studio (DAW) for PC and Mac. Reason emulates a real studio setup with virtual cables. Many onboard sounds. 
Gross Beat - Time and volume manipulator plugin for PC (incl. in FL Studio) offering rhythmic and musical movement, plenty of presets for creative results
Battery 4 - Comprehensive drum sampler plugin from Native Instruments with an inbuilt library of drum sounds for electronic music
Sausage Fattener - 'Sound Better' plugin as designed by Dada Life. Sausage Fattener offers only three knobs, but crazy processing under-the-hood makes sounds better
Little AlterBoy - Pitch manipulation plugin by Soundtoys. Get creative results with the great-quality pitch and formant shifting
SynthMaster One - Multipurpose synth by KV331 Audio, SynthMaster 2.9 creators. Easy to use and contains lots of preset synth sounds
Sylenth1 - Legendary plugin synth from LennarDigital. Classic digital synth with two layers for building sounds
reFX Nexus 2 - Synth used on many hit recordings over the years. Easy to whip up pro bass, lead, sequenced or pad synth tones
Best Beat Making Software - The Best In-Depth
There are plenty DAWs out there to run an entire beat making setup from, and as many strong opinions to match. Realistically, every DAW does practically the same thing: it hosts audio, plugins, editing features and playback and recording features. The differences between DAWs are more about small comparisons than about huge variations.
The DAW is your host, but other tools are available to run inside your projects too – virtual instruments and effects processors called plugins. Your DAW will actually come with a few plugin tools of its own, but third-party plugins are also available, and these are often the most creative. Below, in the list of the best beat making apps, we'll run down the best DAWs and the best plugins for the job in this guide.

One of the most effective and fun DAWs is Ableton Live. Check out its Session View in action if you want to experience a more fluid way of making music than simply placing things on a timeline. Live is a great choice for trap beat makers and others alike.
The Hip-hop beat maker community also love to use Reason and FL Studio. FL's quick approach to editing is a little specific, but it can make beat making a breeze; Reason's hardware-style interface can make an easy transition for someone who knows how to use a real-life studio with real audio equipment. If you're into real instruments, both DAWs have a good collection of samples, making them suitable for use as a piano beat maker, for example.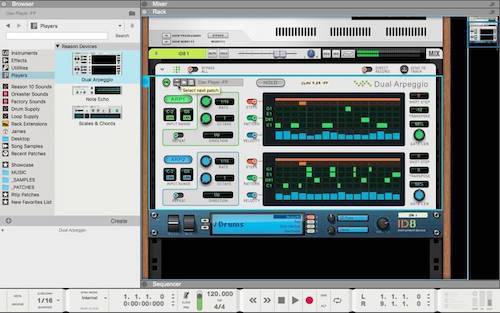 For a focused take on drum beat making, a drum machine plugin is essential. Options like Native Instruments Battery provide a huge wealth of drum samples ready for playback.
Those looking for hip-hop or rap beat maker opportunities should check out Gross Beat, which is available as a plugin or within the FL Studio DAW. This lets you create rhythmic scratching and volume effects that sound extremely professional with just a few clicks.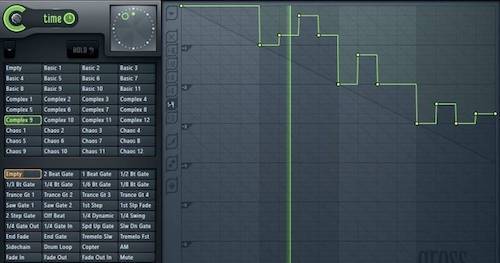 There's plenty of free software out there if you know where to look.  Despite the lack of a price tag, some are even better than a lot of the commercial tools out there.  We've listed some notable free examples.  Those with a Mac should check out GarageBand, which comes with almost every Mac as an optional free download - more on this below.
    •    Free Samples & Loops
    •    Tracktion T7
    •    MeldaProduction MDrummer
    •    Teragon Audio KickMaker
    •    Xfer Records OTT
    •    Vladg Sound Limiter No.6
    •    TAL-Dub 2
    •    IK Multimedia Amplitube CS
    •    Shattered Glass Audio Code Red Free
Beat Making Apps for Mac and PC
Those looking for the best beat making software for PC would do well to check out FL Studio. This virtual studio is a digital audio workstation (DAW) that provides similar editing and arrangement functions to software such as Pro Tools, Ableton, GarageBand and Logic, and FL Studio with in-built tools such as the legendary Gross Beat, for rhythmically retiming, scratching and pulsing your music in an easy, inspirational way. FL Studio has recently been made available on Mac systems as well but is a mainstay of Windows music-making culture.
Mac users will be able to download GarageBand, which is given away free to almost all Mac users. Simply head to the App Store to download it. GarageBand gives you a basic setup, but it's still very possible to create entire albums using it. Once you've got accustomed to GarageBand, though, you might appreciate the extra features given in Logic Pro X, the 'pro' version of the free software, used by composers and producers the world over.
Check out Loopmasters for the latest beat making sounds.