Loopmasters' Artist Series is a fountain of knowledge that brings together innovators from many genres. Hundreds of loops, FX and samples have been curated directly from artists' studios to help bring your tracks to life.

Whether it's adding depth and intricacies to your sound design, or packing more punch into your low end, the decades-spanning knowledge wrapped inside these packs is destined to bring a professional edge to your music.

Check out our top picks from the Tech-House offerings below, featuring Bushwacka!, Gene Farris, Seb Zito, Inland Knights and Roger Sanchez.
 
1.90 GB of bespoke, high-quality samples from one of the scene's greats.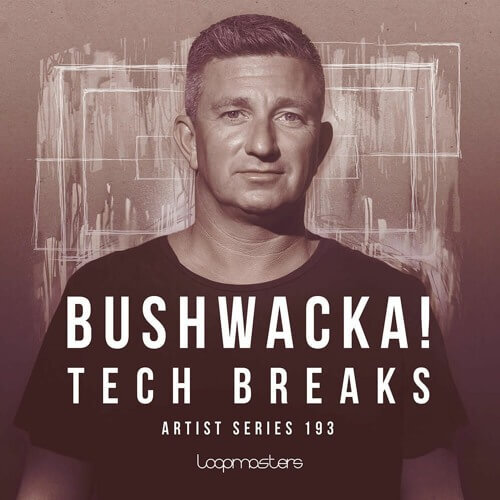 Innovation, consistency and dedication all come to mind when describing the legendary Bushwacka! The UK producer is a pioneer of the tech-house genre. From DJing at warehouse parties back in 1988, to running the prolific Plank Records label, Matthew Benjamin's imprint on club culture is omnipresent.
His extensive catalogue has been pivotal in shaping the house-meets-techno genre. Matthew's early tracks merged the two worlds through a palate of breakbeat, acid and soul, paving the way for generations of producers to come. Combining the playful, positive energy drawn from house with driving techno tendencies sculpted a genre of its own.
Bushwacka is the perfect architect for an inspiring sample pack. With over 30 years of production and DJing experience, there are not many artists with the same ear for dance music. Packed with infectious breaks and sleazy basslines, Bushwacka's music is built for dancefloors.

Putting his experience to the people, Matthew has curated 1.9 GB of sounds to help bring your tracks to life. Inside 'Tech Breaks', you will find an array of face melting bass, rolling percussion and gorgeous melodic loops that make up the blueprint of his sound.
A product of years spent converting tracks from home studio to sound system ready, this package is perfect for club-proofing your music. The UK producer's timeless taste is destined to bring a fruitful, punchy character to your music, whilst ensuring a full-bodied sound in the club.
Sensual Chicago flavours from one of house music's heroes.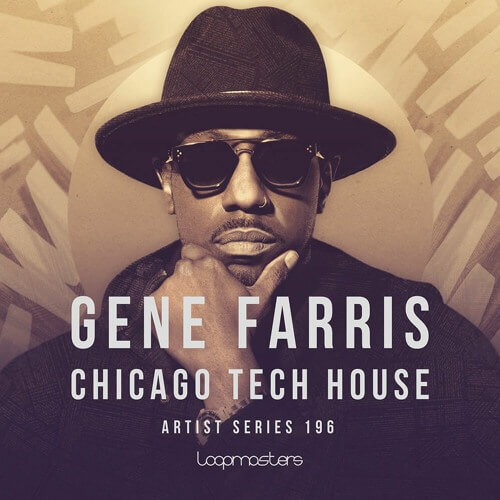 Gene Farris has been at the forefront of house music for over three decades. Deep rooted in the birth of Chicago house, his zest for club culture is infectious. It's difficult to note the number of projects Farris is involved with, racking up countless releases across the likes of Relief Records, Defected and Soma, without forgetting his inimitable Farris Wheel Recordings.
Merging the worlds of house and techno, Gene's sound is a refreshing blend of thick, driving grooves bathed in soulful subtleties. Funky percussions pack his loops with character, darting between fizzing hi-hats and spicy basslines. It's the strain of versatile, sultry house music that never fails to get the dancefloor moving.
Revisiting his roots, the Chicago legend has curated stacks of dance floor gold in this Chicago Tech House pack. From dynamic, creamy kick drums to dreamy pads and FX, this conclusive curation of samples is filled with colour.
True to his eclectic style, Gene has curated a stunning mixture of raw, groovy bass loops, as well as his signature synth work showcasing a warmer, more melodic side. Whether it's adding some punch to your bottom end, or experimenting with percussion and sound design, Gene's decade spanning knowledge is wrapped into 436 MB of plug-and-play content.
Smooth, dubby tech-house from one of the UK's most influential duos.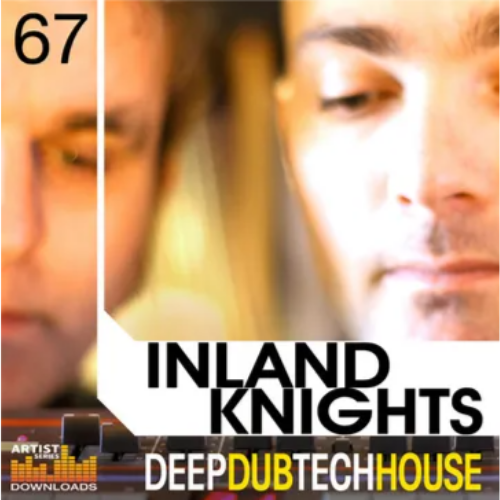 Andy Riley and Laurence Ritchie aka Inland Knights have been central to the British underground since the 90s. Racking up over 80 releases on their hugely influential Drop Music imprint, the pair's prolific output of warm, silky house music has been in the bags of many selectors for decades.
Merging a slick, classy vibe with raw, punchy grooves produced on the classic Akai MPC, Inland Knights' spirited house music is instantly recognisable. Releases date back to 1998, igniting a fruitful journey through expressive club music that has been fundamental in shaping the UK's electronic music landscape.
Tapping into their decade-spanning studio vaults, the duo have compiled a user-friendly sample pack filled with silky subs, quirky hats and rolling percussion to inspire your music.
The infectious attitude common with much of the UK's music movements seeps through into the sounds. Packed with squirmy garage attitude, 600 MB of pristine samples capture the warm, analogue methods pioneered by these house music innovators.
Samples are coated with a luscious depth, testament to the pair's longevity and devotion to their craft. Crafty percussion loops and one shots are loaded with character, injecting lively energy into the mix. If you are looking to add the depth and punch heard in many old school tracks to your ideas, this curation from a duo who have been here from the start is sure to deliver.
From intricate synths and stabs to thick, driving kicks, this extensive palate is loaded with inspiration. Soulful chord sequences and bouncy bass loops navigate through hundreds of samples.
 
Spice up your productions with Seb Zito's London strut.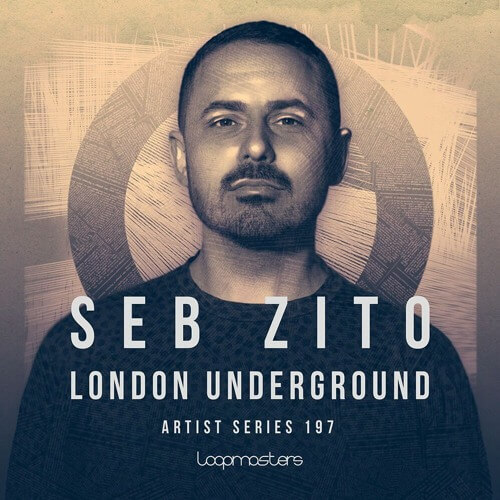 Seb and Fuse's contribution to contemporary club music is colossal. Deep rooted in the British capital, the London crew have single handedly carved their own genre, merging slick UK garage with ravey tech-house moods.
Originally hosting afterparties across London at the likes of 93 Feet East and several DIY spaces, the Fuse crew became synonymous with the sleazy, groove driven sound that has developed into a worldwide community, hosting 40+ releases on their label. The aesthetic is stripped back and intricate. Flirting between genres, Seb's sound brings together playful house tendencies with the heads down atmosphere of techno.
As well as being a fundamental part of the Fuse collective, the UK producer's solo works continue to light up dancefloors around the globe. On top of regular releases for the likes of Play It Say It and Hot Creations, his reputable Seven Dials imprint is backed by a huge support network, with the likes of Jamie Jones and Ricardo Villalobos spreading the London sound.
Seb's roots come directly from the dance floor, carving an authentic sound from his own experiences. Now after two decades in the game, the London mainstay puts his extensive knowledge into this premium plug-and-play sample pack.
410 MB of heat is wrapped inside 'London Underground'. Whether it's the raw, gritty basslines, warm subs or crafty two-step percussion, every sound is frothing with attitude. Showcasing the versatility of this fluid club music, samples spread across more intricate, soulful synths and stunning chord sequences bringing flexibility and depth to this pack.

Capturing the raw spirit of garage and tech-house, 'London Underground' is testament to Seb's attitude and dedication to dance music. Filled with spicy bass loops and fizzing drum loops, this ode to UK club music is destined to bring a zest to your tracks.
Heat up your tracks with the legendary Roger Sanchez.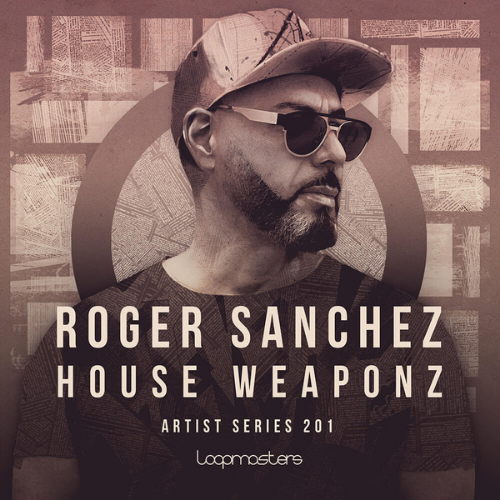 Over three decades in dance music has taken Sanchez to all corners of the globe. Rooted in New York's hip-hop and graffiti scene, his prolific music career is loaded with character. Since his first record in 1990, the Sanchez sound has maintained a highly respected presence in club culture to this day.
Lighting up the New York underground, his early 90s works with the likes of Strictly Rhythm and One Records pushed a deep, raw sound that carved the way for generations of producers to come. Characterised by serene synth work and rough, punchy drums, it's the strain of dusty, no-frills house music built to make the floor move.
The US producer has nurtured a studio formula that still captures the passion and emotion of the dance floor after 30 years. Whether it's rocking a huge festival stage or an intimate basement, the Sanchez charm is infectious, and destined to bring life to your music.
In this exclusive 'House Weaponz' pack, the prolific producer puts his decade-spanning knowledge into 778 MB of dance floor heat. Showcasing the many staples of his sound, samples flow through euphoric, lucid synth work, to weighty kicks and snares, covering the full spectrum of sound in this Roger Sanchez experience.
Whether you are looking to add a crunchy fullness to your low end, or develop your sound design with intricate movements, this comprehensive collection of samples caters for all your production needs. Tempos span from 100-135bpm, exploring a variety of moods from downtempo, tech-house, garage and a whole world of creativity.