Loopmasters' Artist Series showcases sounds from musicians at the forefront of their genres. Hundreds of loops, FX and samples have been curated directly from artists' personal archives to help bring your tracks to life. 
Wrapping influences from an eclectic range of tastes in the likes of jazz and soul into the raucous energy of drum & bass, this curation of the genre's innovators is certain to help shape your music. Recorded directly from the artists' respective studios, sounds cover a diverse range of flavours ready to bring colour and inspiration to your tracks.
1.24GB of sound from a true creator.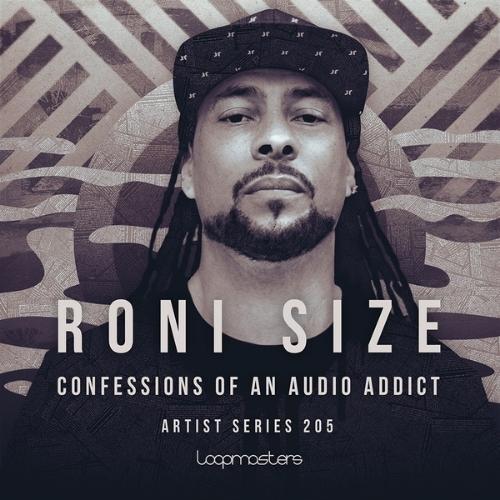 Roni Size's formative work within the electronic music realm spans over two decades. From producing some of drum & bass' earliest records during the early 90s, to receiving a Mercury Prize for his debut album 'New Forms', the Bristol innovator is at the heart of the genre's movement.
Roni's art of sampling has been credited with forming an entirely new methodology of producing music. Combining the likes of jazz and soul with driving 170 bpm beats paved the way for generations of producers to come, merging influences from a plethora of tastes and experiences into the common ground of drum & bass.
Delving deep into his process, hundreds of sounds explore the 170-176bpm range in this pack. From the notoriously slick breaks central to much of Roni's catalogue, to the more delicate shades of synth work, 'Confessions of an Audio Addict' is packed with colour, and twins nicely with Roni's DRUM expansion pack of the same name. Here, you'll find three kit presets and 48 one-shot samples to get you programming your own banging drum and bass beats in Loopcloud DRUM.
Whether it's adding depth and movement to your rhythms, or finding those finishing touches to get your track over the line, the agile nature of this curation is certain to both inspire and elevate your productions.
Develop your sound design in this intuitive textures and atmospheres pack from Commix.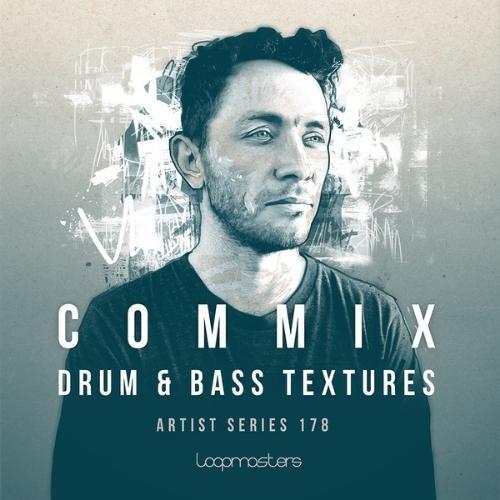 George Levings, aka Commix, is the name that frequently springs to mind upon any mention of drum & bass. First putting out tracks back in 2002 with Guy Brewer and Conrad Whittle, the UK producer has continued a prolific force of output, shaping many pivotal moments throughout the genre's evolution.
On top of releasing the debut album for the legendary Metalheadz imprint, Commix has never left the forefront of innovation. Spearheading the modern shift towards more hardware rooted production, his meticulous sound design and arrangements are at the heart of a new refined, textural sound.
Over 400 samples explore the serene sounds of Commix in this pack, featuring mind-bending sub-bass, emotive melodic tendencies and everything in-between. Focusing on the finer details, 'Drum & Bass Textures' dives into the ethereal end of the palate with stunning pads and peculiar field recordings dissecting the many nuances of his sound.
Regardless of your taste and production goals, this niche curation of sounds is a unique opportunity to learn from one of the greats, add a level of precision to your percussion, and broaden the web of textures in your music.
Add depth and character to your productions with sounds from one of electronic music's most versatile producers.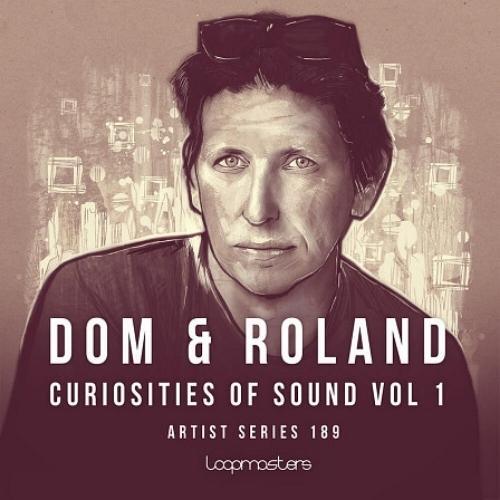 Dom & Roland is another legendary figure that has been on the map for over two decades. On top of 10 full-length albums to his name, including the pivotal 'Last Refuge of a Scoundrel' on Goldie's Metalheadz, his productions have soundtracked several classic video games including Midnight Club and Grand Theft Auto.
Testament to his timeless aesthetic, Dom's work has spread into numerous realms outside of club culture, with frequent use from the BBC and ITV television, as well as personal praise from David Bowie. Putting his knowledge and experience to the next generation of producers, this intuitive sample pack is designed to take your music to the next level.
Influences spread across the spectrum, featuring devious breaks and ferocious basslines, as well as an elegant, melodic side with the likes of violin and guitar samples. The unique curation throughout this pack provides a great opportunity for an array of producers to explore a fresh direction, learning from the process of a true innovator.
On curating the pack, Dom & Roland noted: "I have tried to create a Pantone colour chart of sound and loops. The sound sources come from a myriad of equipment and my recordings from the last 20 years. When used together they should create a sonic image with a massive depth of field and emotion".
From injecting spirit into your rhythm to tweaking a piano sample, the variety and colour inside 'Curiosities of Sound' are destined to inspire new ideas in your music.
Explore meticulous precision and technical drum & bass with Icicle.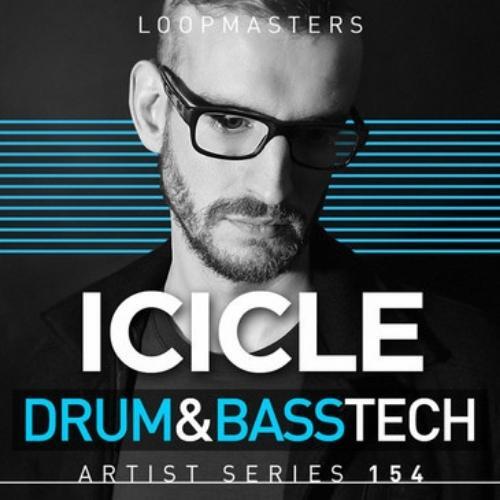 Inspired by intricate drum patterns from the likes of Photek, Icicle's innovative work within darker shades of drum & bass continue to inspire producers around the globe. Merging precise rhythmic tendencies with mean and menacing basslines, the beloved world of Icicle is a producer's dream.
Raised in the Netherlands and exposed to the genre at a young age, it wasn't long before the Dutch producer relocated to London to follow his heart and grow into one of the scene's most devoted artists.
Honing into a notoriously tight world of rhythm, Icicle has curated hundreds of samples exploring the art of percussion. Sounds vary from crafty, expressive loops to simple, crisp one-shots, encouraging a versatile, jam-style approach ready to bring your music to life.
Devastating bass sounds reveal Icicle's low-end theory with 40 loops gasping for a club system, whilst over 300 one-hits explore his trademark percussion and delicate sound design. Showcasing the full operation of one of the genre's most prolific producers, 'Drum & Bass Tech' is a fountain of knowledge.
Bring your music to life with Enei's Russian flavours.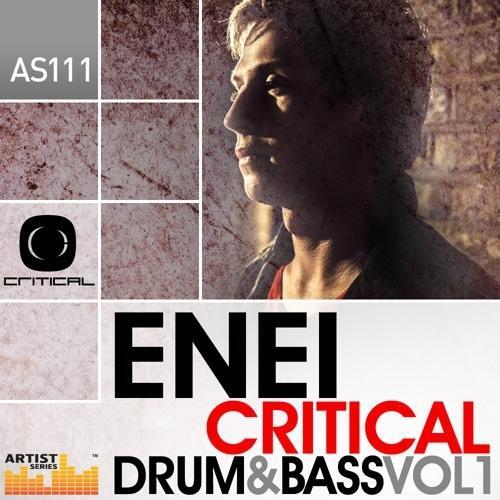 First cutting his teeth into the genre way back in 2003, Enei aka Alexey Egorchenkov ignited an attachment to drum and bass which continues to fuel his prolific output to this day. Inspired by the versatile nature of the genre, energies swing from dark, brooding atmospheres to stunning soulful moods shrouded in his signature elegance. 
Following a string of releases for the likes of Blue Saphir and Cyanide, word began to spread of the Russian artist's supreme cuts and dedication to sound. After years of plucking away, the fruits of his labour were noticed by the legendary Critical Music for his debut in 2010, and the rest is history.
Tempos sit between 170-172 bpm in this pack, whilst managing to explore a plethora of influences. The spirit of Enei's work shines through in each of the curated sounds, whether it's the delightfully precise rhythmic work or the dreamy plug-and-play piano loops. The versatile nature of this pack caters for all lovers of drum & bass.
You can expect the meanest of basslines, gritty break loops and devastating kick drums to strengthen your rhythm, whilst gorgeous piano loops, vocal shots and fx navigate Enei's intriguing sonic spectrum.