The Artist Series pulls together a selection of sample packs from artists and producers in different genres, featuring essential sounds directly from their personal collections. There's no more surefire way of making sure your track is ready for the airwaves than by utilising the best loops, one-shots and FX these certified chart-toppers have to offer. 
You can easily find the Artist Series sample packs in the Series section of the Loopmasters genre categories, but we've decided to go one better and deliver the cream of the crop right to you. In the "Best of..." series on Loop+, we've curated the top picks from each genre, whether it's house, tech house, drum and bass or hip hop. This month, it's techno time, and in this article, you'll see a hand-picked selection of floor-filling sample packs from some of the most iconic producers and artists in the genre, ready to be used in your productions.
Bespoke analogue sounds from a master of his craft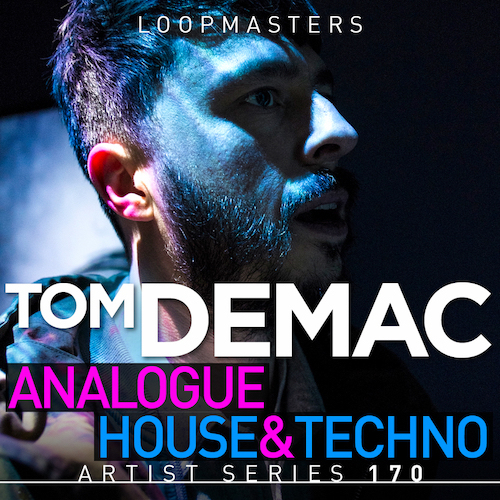 Tom Demac has never strayed from the leading edge of innovation in electronic music. From his work in the early 2000s with Electronique Audio right through to Hypercolour, Drumcode and more recently Hot Creations, the London producer brings bags of colour to his productions. 
With decades of knowledge and experience specifically with analogue production methods, this pack is a producer's dream. For those with an ear for the warm, dusty comfort of analogue synths and machines, this curation covers 100s of raw sounds loaded with character. 
Sounds cater for a variety of energies, from jaw-dropping kick drums to the most delicate and tender chords, and Demac's ear for versatile, nourishing frequencies is sure to find a home in a vast palate of productions. 170 one-hit samples explore his collection of hardware, stretching through mean and funky basslines, surgical drum hits and a plethora of synth stabs all inside one refined plug-and-play pack.
Setting out to cover a variety of his tastes, the UK producer described 'Raw Analogue House and Techno' as "a comprehensive selection of jams, loops and recordings from my studio over the years. These recordings are all pretty raw and full of character with plenty of imperfections, but that's just the way I like it'. Compiled into a user-friendly pot of inspiration, this versatile pack is a unique opportunity to gain insight into decades of analogue production knowledge. 
Whether you pick up a flair from an old drum machine, work on some hardware FX or an old delay pedal, the knowledge and spontaneity inside this curation is packed with possibilities. 
1.6GB of inspiration from electronic music royalty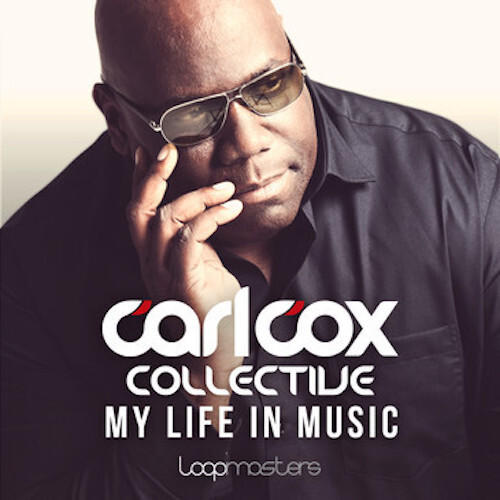 Advice and tuition from an artist with as much charisma, experience and energy as Carl Cox is a golden opportunity for any aspiring producer. Carl's footprints within dance music date back to its foundational days; from playing vinyl back in the 90s to innovating contemporary movements, the UK legend has seen it all.
True to the longevity of his craft, 'My Life in Music' combines decades of inspiration from both old-school analogue methods and the modern world of software and innovation. Designed with the dance floor in mind, sounds are full and rich – just like the UK legend's musical blueprint. 
Working chunky kick drums with menacing acid loops, uplifting synths and countless hooks, loops and pockets of groove, this extensive pack is the techno producer's fantasy. The classic, genre-founding sounds of the Roland TR-909 and Juno 106 feature amongst an ample list of equipment including the likes of Moog's Sub 37 and the Fender Rhodes 54, all optimised to bring punch and personality to your music.
Striding forth from the creative mind of Carl Cox, many sounds have been resampled, printed to tape or reverse engineered to capture a certain vibe, emotion or moment stored among the countless memories of Carl's life in music.
Step inside the genre-fusing mind of UK veteran, Steve Lawler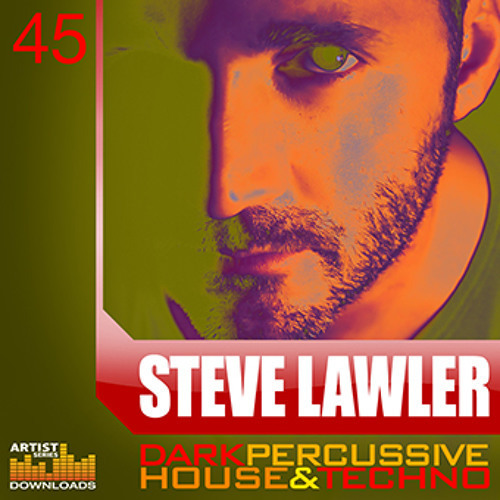 Putting his decade-spanning wisdom to the people, the VIVa MUSiC boss has shared over 1GBs of cutting edge samples from his studio. It takes total devotion to endure over 20 years in the music industry. Steve Lawler's passion for music, club culture and the raw expression that comes with it has led him to becoming a firm feature on the global electronic music stage until this day.
Cutting his teeth in rave culture by organising infamous motorway raves in the early 90s, the UK artist continues to push the boundaries through both his prolific imprint and a global DJ schedule. His sound toes the line between house and techno genres, taking inspiration from the darker and more expressive realms of techno, whilst garnishing grooves with moreish swing and uplifting motifs drawn from house.
Lawler's craft has taken him to just about every corner of the globe, tapping into niche scenes in the likes of Singapore and Japan, as well as holding lengthy residencies between Ibiza and London. In an attempt to capture the many influences of his trademark sound, Dark Percussive House & Techno spans hundreds of inspiring sounds. 
From the more atmospheric chords and FX to the classic, chunky percussion heard in his sets, this pack narrates the veteran's process in the studio. Over 500 loops provide a window into his methods, packed into user-friendly WAV files ready to inject life into your music.
Over 30 years of innovation from one of electronic music's founders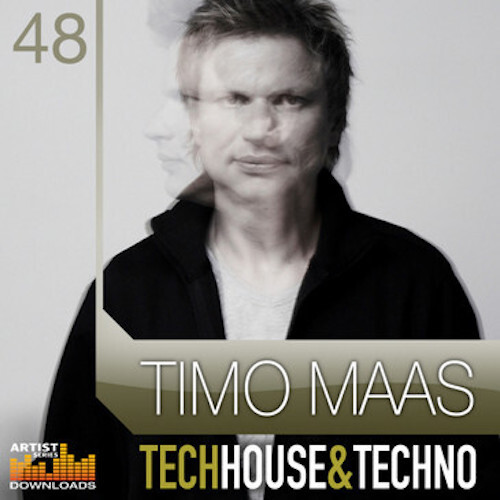 Timo Maas is a name that ripples through all corners of electronic music culture. From his early years during the 80s and 90s DJing through the birth of house and techno in Europe, to his pioneering remix work with the likes of Depeche Mode, Jamiroquai and Moby, Timo's legacy is deep-seated in dance music. After putting his first record out in 1995, the producer's work ethic has not halted to this day. 
With years of experience flitting between genres like house and techno as well as the more commercial worlds, the 'Tech House & Techno' curation is an ode to the roots of his tastes. Kicks and bass delve deep into the muscular, pummelling character common with his more club orientated releases and much of Germany's techno.  
Brimming with character, nimble subs and quirky drum hits capture the essence of the rave scene, bending expressive chords and slick rhythms into club-ready moods gasping to lift the energy of your productions.
Split into a variety of one-shots and nifty loops, hundreds of sounds recorded straight from Maas' studio make up this comprehensive curation. Processed through high-end mixing desks and vintage synthesisers, every sample sounds warm and full, perfect for adding the punchy, sound-system ready character that makes all the difference when playing in clubs.
Deep and dubby sounds from one of techno's most prolific producers.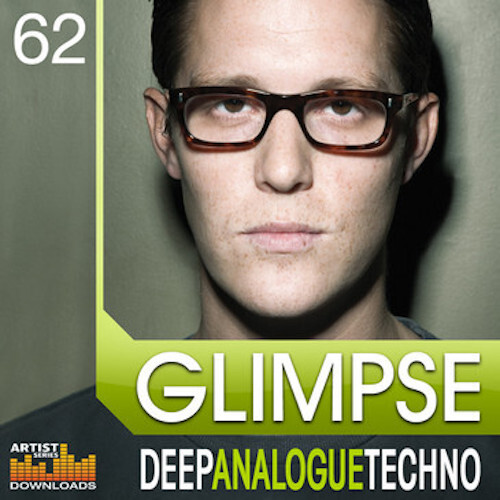 Glimpse, aka Christopher Spero, has been at the forefront of techno innovation since the early 2000s. Through his incredibly influential label of the same name, Glimpse's work paved the way for a new style of techno inspired by a number of genres. Whilst keeping eyes on the dance floor with lean rhythms, his tracks weave influence from the likes of jazz and soul into the groove, producing a euphoric and captivating mood.
His productions have soundtracked the sets of many top tier DJs over the years, as well as landing on the likes of Carl Craig's Planet E and Sven Vath's Cocoon labels. Revealing the secrets behind his intricate and emotive music, 'Deep Analogue Techno' shapes a vast collection of visceral melodies, agile stabs and a plethora of drum samples.
The sounds in the pack also tap into the jazz and soul influences, offering warm and deep jazz chords as well as soulful loops perfect for adding depth and versatility to your music. The UK producer manages to collate a diverse collection of his own inspirations, whilst maintaining the vibe of the UK underground. Beats are raw and fierce, placing powerful kicks and snares beneath intricate sound design that nods to Glimpse's personal process and influences in the studio.
Widen your knowledge of music production with this unique sample pack, gaining inspiration from a true pioneer of techno and the wider electronic music landscape.
Honourable mentions
In addition to the direct insight from artists' studios, Loopcloud's PLAY and DRUM packs are clever, VST-friendly tools ready to add extra flavour to your music.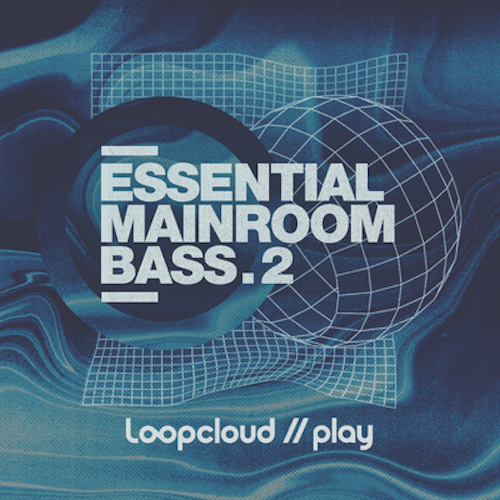 Inject jaw-dropping depth to your bottom end with Essential Mainroom Bass. This curation of ten synth patches simplifies the process of adding that full-bodied warmth heard in the bass of all your favourite techno records. Filled with next-level FX and mod-wheel controls, this intuitive pack is the perfect tool to align your kick and bass in the mix and give your tracks a professional, club-ready edge.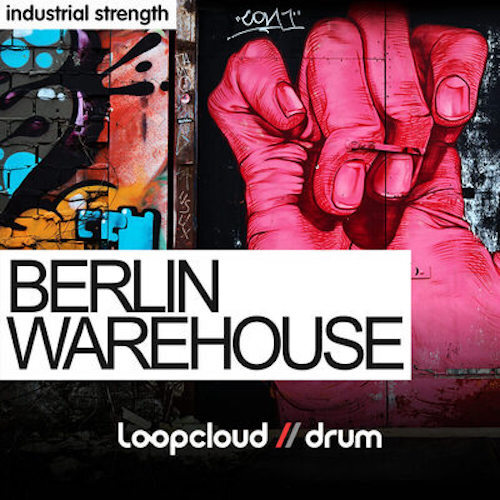 Feel the power of Berlin techno in this muscular drum package. Harnessing the raw vibe of German techno and its esteemed history, these bespoke drum sounds are packed with tough, industrial energy ready to transform your techno productions.