The Loopmasters library is the largest and most diverse sample catalogue in the world, featuring a rich selection of sounds from every genre imaginable. The Artist Series is a curated selection of sample packs from artists and producers at the top of their game, featuring loops, one-shots and FX directly from their studios. It's a great place to start if you want to find your way into the world of sample packs, especially if you find a sample pack released by an artist or producer you admire.
In this series of 'Best of...' articles, we take a look at some of the key offerings by genre, giving you a handpicked selection of sample packs to explore. This month, it's the turn of Hip Hop. We've gone through the full range of hip hop releases in the Artist Series and chosen a range of sample packs that are stacked full of speaker slamming sounds for your productions, from names like Catching Flies, Freddie Joachim and the Bomb Squad.
Take your listeners on a journey with ambient sounds from Catching Flies.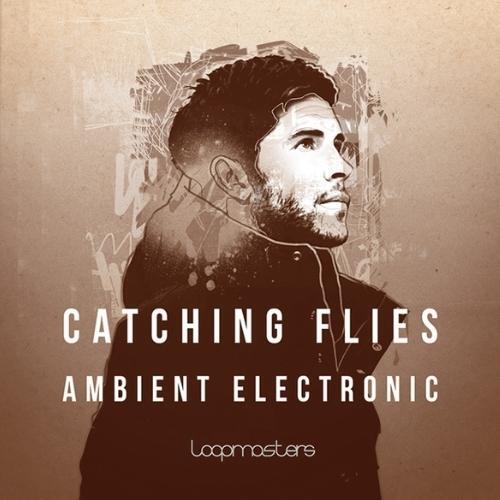 Garnering the world's attention in 2012 with his remix of Mt Wolf's track 'Life-Size Ghosts', Catching Flies has continued to impress critics and fans alike with his truly inspired sound, influenced by genres like Hip Hop, House, Soul and Jazz. Each song is a carefully curated sonic landscape that's hard to ignore. 
Releasing two hugely successful EPs as well as his most recent debut album released in 2019, Catching Flies has also further proven his musical ability in his remixes of popular artists such as Wilkinson and Rainy Milo. His music is also supported by a range of Radio DJs including Giles Peterson, Annie Mac, Lauren Laverne & Huw Stephens. 
The Ambient Electronic pack takes you on a deep and soulful journey of atmospheric electronic music, combining elements from genres such as trip-hop, downtempo and ambient. Each sound is carefully crafted, and is a true treat for the ears, dripping with warmth and clarity. 
This sample pack is filled with 2.23GB of professionally mixed sounds, including loops, basslines, atmospheric pads and pads, as well as ambient melodies, drum loops, and much more. If you are looking for a sample pack that is ideal for Hip Hop, Trip-Hop, and Lo-Fi, then look no further.
A timeless collection of jazz-inspired samples and hand-crafted beats.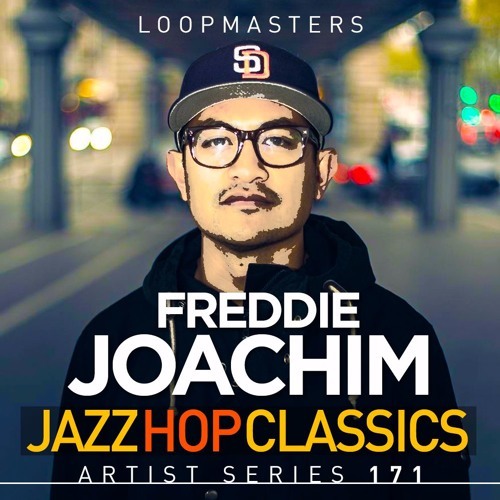 Born in the Philippines, Freddie Joachim started his musical journey in San Diego, California as a DJ in the mid-90s. This passion soon turned to recording, before eventually producing his own music and making huge waves in the hip hop world. 
Freddie Joachim first came into prominence with his aptly named track 'Waves' which was used on the legendary 1999 mixtape by Joey Badass. This track was then subsequently used as the instrumental for 'False Prophets' by J. Cole. Freddie has continued to release music, most notably on San Francisco based label, Mellow Orange, working with incredibly talented artists in the scene such as Aloe Blacc, Blu, FloFilz, and Elijah Fox. 
Jazz Hop Classics is a labour of love, with a carefully curated selection of sounds that is heavily inspired by the music that Freddie Joachim grew up with, containing elements from jazz, soul, and hip-hop. For fellow hip-hop lovers, this pack is full of samples that are waiting to be chopped up and used in your next production. 
This pack contains 1.49GB of instrument loops including keys, synths, guitar, strings, flutes and much more. If you are looking for a sample collection that you can come back to time and time again for inspiration, Jazz Hop Classics is a safe bet. 
Call in the heavy support, this sample pack may be your secret weapon.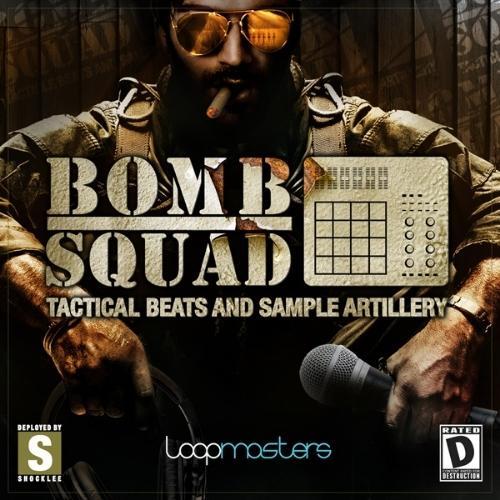 Tactical Beats & Sample Artillery is an absolute arsenal of hard-hitting original Bomb Squad sounds, engineered by Hank Shocklee. Hank is a legend in the Hip Hop industry, responsible for bringing the art of sampling to the front lines, and demonstrating its creative possibilities. 
Some production techniques Hank Shocklee is recognised for include filtering, multiband micro-loop sampling, using sine waves for kicks and bass lines, and mapping samples to each key to create warping in the late 80s. 
Shocklee showed this sampling style to the world with the creation of the group Public Enemy, a group that has been widely praised for its contribution to music, with two albums that are consistently ranked highly in lists of the greatest albums of all time. 
This creative way of sampling became known as 'the Bomb Squad style', and Hank was central to the ensuing debate regarding copyright laws and sampling. For this reason, his style has been studied by pop culture historians and academics alike. 
This sample pack contains a range of tools to use in your music, from bass and drum loops to drum samples, fx loops, and ready-mapped drum kits that you can also use with Loopcloud Drum. The sounds created in this pack are also used in Hank's upcoming project, giving you a look inside the process of making Bomb Squad style tracks.
A richly textured fusion of organic and electronic sounds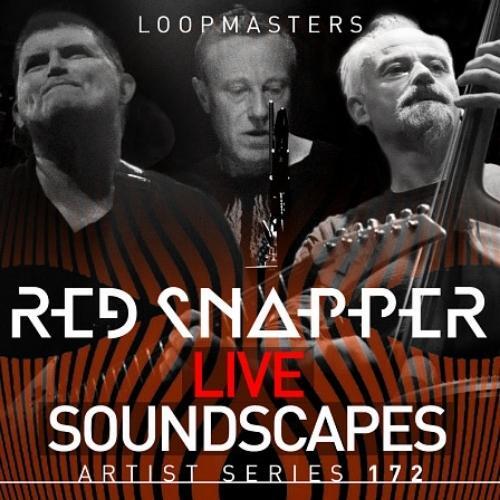 Red Snapper is well renowned for its unique performances and far-reaching influence. It may come as no surprise that since their formation in 1994 they have toured the world with huge artists such as Massive Attack, Björk, The Prodigy, De La Soul and the Fugees. 
Rich, Ali, and David have released critically acclaimed albums and EPs with their music spanning a range of genres including Afro-centric rhythms and elements from dub, jazz and much more. 
You might be drawn to their hard, driving low-end grooves played on both the double and electric bass, or perhaps by their beautifully crafted analogue synths loops. Regardless of what element piques your attention, if you're looking for a pack that effortlessly combines rich, organic samples with futuristic sounds dripping with innovation then Red Snapper's Live Soundscapes may be the perfect sample pack for you. 
This pack contains 1.1GB of content recorded through an impressive array of instruments and analogue gear, giving you a plethora of sounds to choose from. The loops within span a range of 64-150 BPM, including one-hits and patches with elements of hip hop, dub, Afro-jazz, and breakbeat.
The ingredients you need to spice up your next hip hop track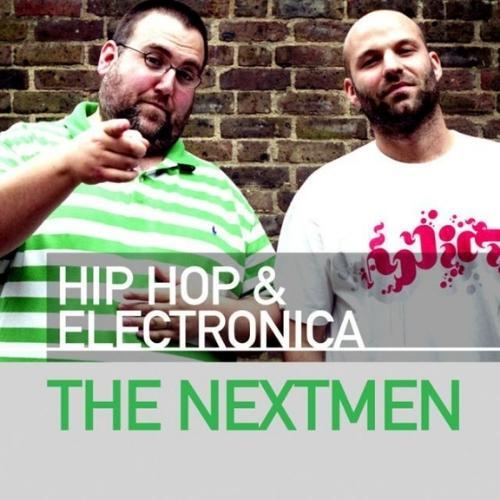 The Nextmen are a production powerhouse from the UK consisting of Brad Baloo and Dom Search, often combining elements from DnB, Hip Hop, Pop, Soul and a variety of electronic genres in their music. With an impressive list of remixes of tracks from such artists as Public Enemy, The Pharcyde, and Fat Freddy's Drop, The Nextmen have also released five albums, including a collaboration with Gentleman's Dub Club.
The Nextmen are also regarded highly for their DJ sets, playing at extremely popular festivals such as Glastonbury, The Big Chill and Bestival, as well as private sets for MTV, Cannes Music Festival and much more. 
Hip Hop & Electronica is filled with inspiration for anyone looking to make music in a range of styles from hip hop, dancehall, electronica and funk. If you make music with the intention of playing your music in a club or festival setting, then this pack may be right up your street. 
The sample pack features drum loops, bass loops, scratches, musical loops, drum samples and FX, as well as instrument sounds and much more.
Honourable mentions
Loopcloud PLAY - Lofi Chords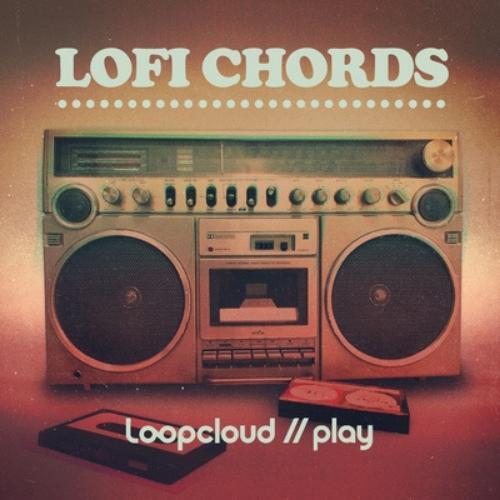 For anyone who loves the nostalgic sound of lo-fi hip hop, this collection of chord patches can be tweaked with Loopcloud PLAY's onboard FX and mod wheel to create even more unique sounds for your lo-fi hip hop beats.
Loopcloud DRUM - Classic Hip Hop EXP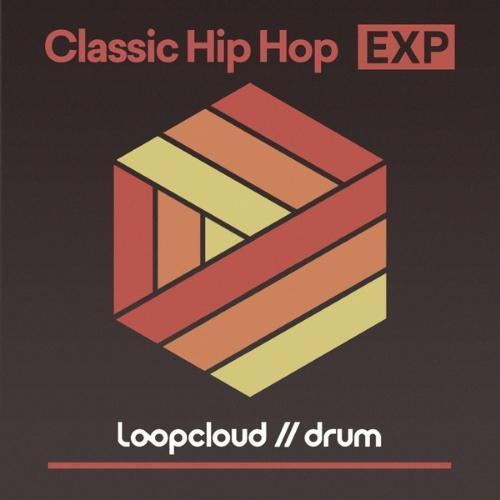 Creating Hip Hop drums is an incredibly important element of any classic hip hop beat. If you want your listeners to nod their heads to your latest release, then Classic Hip Hop EXP by Loopmasters is the Loopcloud DRUM pack for you.
This pack includes 128 one-shot samples as well as five preset kits for Loopcloud DRUM (2 x full starter kits, 1 x drums-only kit, 1 x kick and snare kit, and 1 x tops and hats starter kit).