For those looking to explore along the seafloor of electronic music, deep house provides an excellent jumping in point. Taking the drive and groove from house music's roots, the genre fathoms more intimate states of contemplation, joy and everything in between.
Celebrating the many prolific global producers that continue to contribute to its emotive identity, Loopmasters' Artist Series invites artists to curate unique sample packs direct from their personal studios. Get inspired by some of the series' highlights in this 'Best of Deep House' curation.
Lather your productions with colour via one of the UK's most prolific tastemakers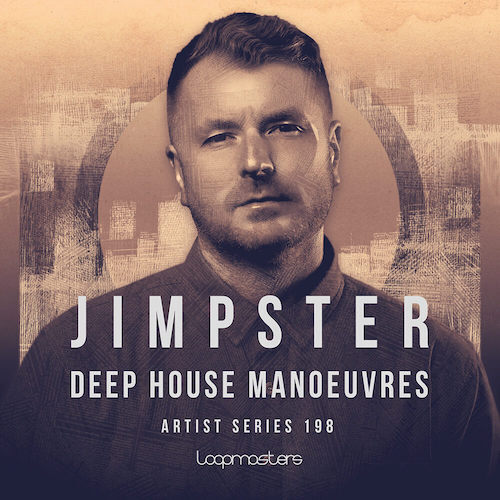 Jamie Odell, aka Jimpster, is a name that comes up time and time again within the deep house, breaks and emotive ends of electronic music. His immense work ethic means you're more than likely to discover he's behind yet another one of your favourite tracks.
With eight full-length albums and a plethora of EPs behind the Jimpster alias, on top of countless off-shoots and collaborative works, Odell has shaped the tastes of many producers within house music and the wider electronic music sphere. Finding his feet around 1991 with releases on the prominent Jumpin' and Pumpin' label, Jamie's work soon found a home on the hugely influential Kudos Records. It was from here his work seeped into wider markets, remixing and connecting with the likes of Coldcut, Kirk Degiorgio and even Bob Marley.
The versatile nature of Jimspter's productions covers a variety of moods. Whether it's subtle downtempo jams or blissful dance floor bombs, his decade-spanning experience makes for a fruitful sample pack. Distinctively warm and colourful characters come to mind when describing the producer's signature sound, which is exactly what 'Deep House Maneuvers' captures.
 I often get asked what helps define my production sound and I feel the combination of Fender Rhodes, Juno106 and Roland TR808 play a key part in my own sonic palette, so I wanted to include plenty of chords, stabs, musical loops and rhythms from my favourite hardware machines. 
Compiled into over 1GB of content, hundreds of sounds explore the artist's deep and emotive tendencies in a varying combination of one-shots, rhythmic loops and live takes recorded to capture the organic groove heard in his work. From stunning strings and synth sections to mean, pummeling bass notes, this conclusive pack is a priceless snippet into the process of a producer at the top of his game.
Load up on Canadian soul from the heart of deep house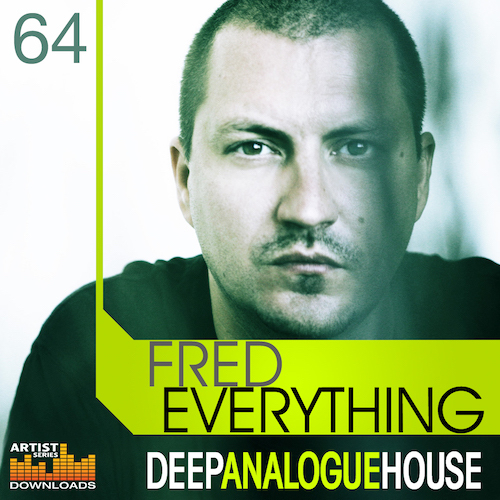 Fred Everything's esteemed catalogue of productions is central to the identity of deep house. The Canadian producer has been pivotal in the genre's movement since the turn of the millennium, firing out record after record packed full of timeless house music.
Known for his warm and uplifting energy, the veteran producer lathers emotive shades into thick, chunky house music that captures a feeling of universal nostalgia. The relatability of much of Fred Everything's music, and deep house in general, makes it an art form that has shaped an entire new way of looking at and producing music.
Inspired by the loose and raw energy of analogue production methods, Fred's sound is characterised by the warmth and imperfections that come with older synthesisers and drum machines. Collating his extensive knowledge of working with vintage gear, 'Deep Analogue House' brings together years of musical intellect into an intuitive pack ready to draw out your creativity and help bring your music to life.
Hundreds of loops and one-shots cover the retroverted rhythm aesthetic that helped form the genre's personality. From dusty 909 and 808 drums, to bespoke sounds crafted in his studio, each sample has been carefully curated to compliment Fred's artistic vision, often being run through analogue desks, samplers and compressors to achieve the dusty, lo-fi vibe heard in much of his work. 
Classic synths are arguably central to Fred's process. As a devoted collector and advocate for synthesis in general, samples within this pack come from a plethora of pioneering machines like the Roland Juno 106, SH-101 and Yamaha's DX100. If you're interested in adding that vintage warmth and depth to your music, this comprehensive pack from one of deep house's true innovators is a great place to start.
Flirt between genres with one of house music's most prolific producers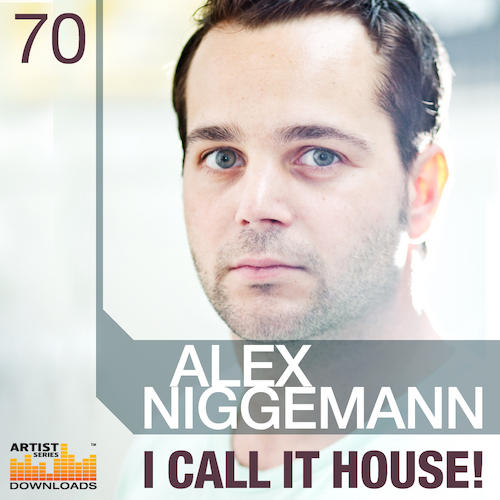 Alex Niggemann has remained at the forefront of house music and its many subgenres via a breathtaking production output dating back to 2008. Diving into the deeper waters of house and its subtle crossovers with techno, Niggemann's work takes influence from the electronic music landscape as a whole, making for intriguing and unique club tracks.
His early label Soulfood stands as an idyllic description of his production aesthetic. Transgressing genres and putting the soul into electronic realms, his moreish sound is a unique and vibrant affair that is sure to bring a welcome flair to your productions.
Collecting this widespread influence, the German producer has curated hundreds of samples in 'I Call It House'. Ranging from 115-126bpm, sounds range from mean, gritty sub basses to the most delicate of melodies, true to the versatile nature of his productions. The percussion in the pack delves into crafty drum machine jams and lively bongo loops ready to inject energy into the groove of your tracks.
Illustrating the soulful end of the Niggemann palate, stunning Rhodes chords feature alongside a plethora of synth notes split up into inspiring loops, or simple one-shots. This insightful pack is designed to streamline the admin process of making music, drawing inspiration from an artist's varied arsenal of sounds and making it your own.
Take your music to the next level with a true veteran of the game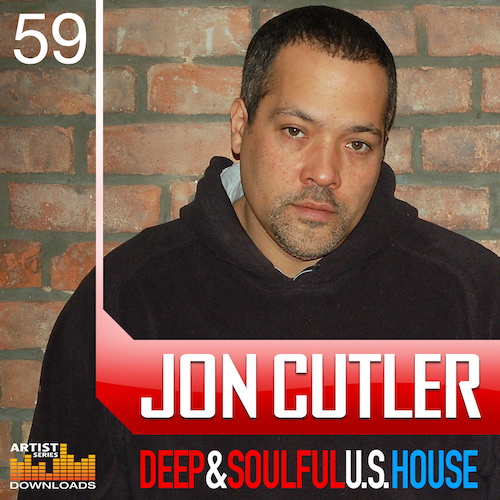 Straight from the heart of Brooklyn, Jon Cutler has paved the way for house music's evolution since the late 90s. Working closely within an innovative circle of producers containing names like Chez Damier and Johnny Fiasco, as well as his hugely influential Distant Music label, Cutler's impact on house music is monumental. 
Inspired by the warm, uplifting energy that colours the deeper end of club music, Cutler's old school approach to synthesis and raw, dusty percussion captures the genuine zest of house music's formative years. Music continues to flow out of both his studio and the Distant Music label to this day, continuing to infuse house with influences from wider spheres with stunning vocal guest spots and funky guitar riffs. The timeless aesthetic of Cutler and the community surrounding US house and its many subcultural pockets has stood the test of time, with his original tracks continuing to rock dance floors two decades after their release.
In an attempt to bring the spirit of US house to your studio, 'Deep and Soulful U.S. House' gathers hundreds of inspirational loops, samples and one-shots hand-picked by the veteran himself. When describing the pack, Cutler noted: 
This kit represents texture. The sounds are heavy and warm. Each audio file tweaked, every sound run through a different plug in, filter or compressor and customised. Many individual drum hits such as the kicks and snares have been recorded at 12 bit for that dirty old school sound.
Whether you're looking to find a unique chord sequence, beef up your kicks and bass or simply be inspired by the ways of a legend in the game, this passion-driven curation from a producer with over 20 years in the game is a golden opportunity to take your music to the next level.
Honourable mentions
In addition to the direct insight from artists' studios, Loopcloud's PLAY and DRUM packs are clever, VST-friendly tools ready to add extra flavour to your music.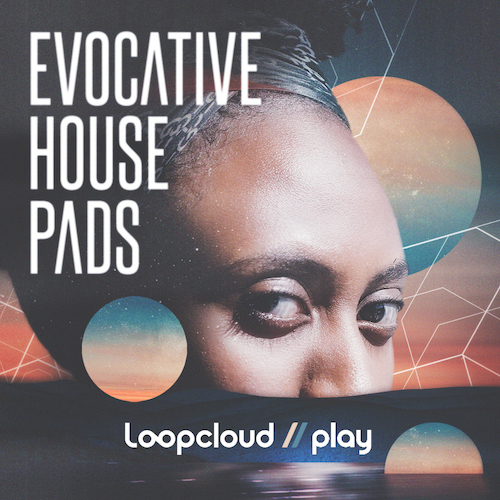 Explore the colour and tenderness of the chords central to deep house's identity in this elegant PLAY pack. Classic synth pads explore an emotive palate through ten preset sounds for use within the Loopcloud Play VST plugin.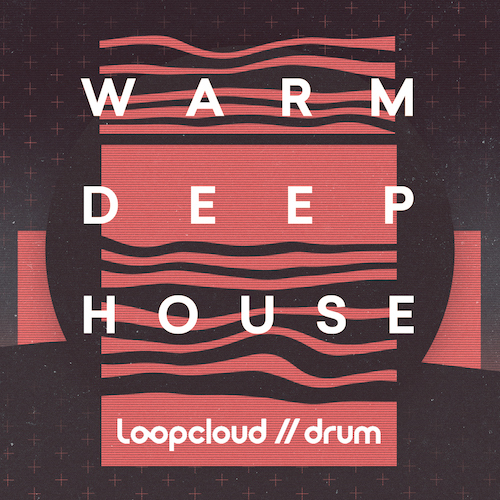 Add that lush, soulful warmth to your productions with Loopcloud's bespoke plug-and-play percussion tool. The 'Warm Deep House' drum expansion pack features three kit presets and 48 one-shot samples for use within the Loopcloud Drum VST plugin, catering to the deeper recesses of house music