Exploring the highlights of Loopmasters' fruitful Artist Series, this selection focuses on the best house sample packs in the collection, tapping into all corners of the genre.

Curated directly by innovative artists from their respective scenes, each pack in the Artist Series is a unique opportunity to gain priceless insight into their studio methods. Whether you're looking to add a professional, full-sounding edge to your music, or gain inspiration from pioneering artists at the top of their game, this unique curation is a great place to start.
A fountain of inspiration from one of house music's true devotees.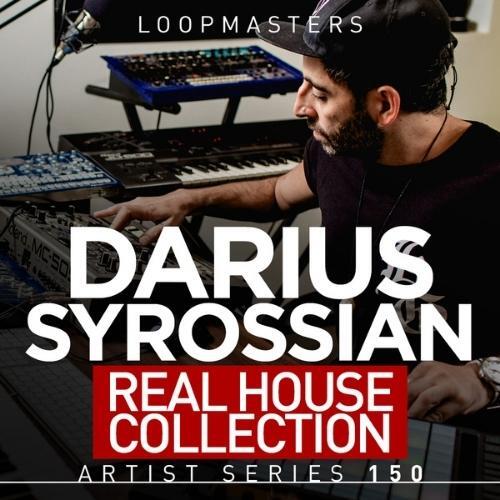 Darius Syrossian is a pivotal figure in contemporary house music. Whether it's running multiple labels, producing highly sought-after tracks or hosting an Ibiza residency, his notable work ethic has taken him to every corner of the globe.

Following 14 years working in a record store, the Iranian born artist nurtured a grassroots understanding of electronic music, soaking up the culture and carving a sound of his own. Inspired by the UK's raw underground, as well as the likes of US legends Kenny Dope and Danny Tenaglia, his sound falls between a unique blend of soulful, house-driven atmospheres loaded with eclectic grooves.
Seasoned with experience from the biggest festival stages to the most intimate basement clubs, his pioneering work within the house music realms is the perfect recipe for this expansive, knowledge-filled sample pack.

The versatility of each sample encourages creativity. Neat drum loops are crafted to inspire quick-fire ideas, whilst slick and spicy one-shots invite a world of possibilities. Whether it's throwing a menacing bassline into the mix, or working with FX and atmospheres, the plug and play nature of 'Real House' is destined to encourage a flow state.
Vintage Rhodes piano and organs explore the more colourful side of his sound. Featuring 25 synth loops, 7 keys sections and a splash of vocal work, the frothing club energy of 'Real House' is complemented with a palette of lush, soulful tendencies.  
With a devoted following watching his every move, Darius' tastemaking movements have inspired multiple generations of producers. Decades of knowledge and dedication are behind this collation of sounds certain to add depth and character to your music.
Step inside the genre-founding world of Phil Weeks.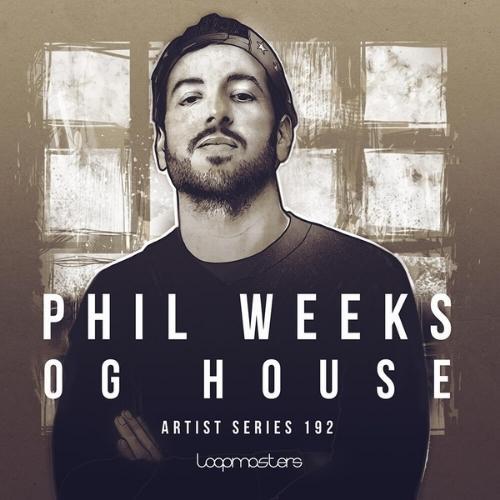 Where to start with Mr Weeks? The man behind the classic 'It's the Inside That Counts' and a plethora of groundbreaking releases on his Robsoul Recordings label, the Frenchman is a true tastemaker.
Shaping the sleazier end of house music with sultry vocals and lush chords, the veteran producer has certainly earned the OG title. Classic hardware like the MPC 3000 sampler and Roland's TR-909 drum machine are close to his methods of expression. Soulful pianos, deep organs and acid basslines are also features in his larger than life personality.
Inspired by the vintage aesthetic of old drum machines, synths and sampling methods, 'OG House' is loaded with analogue warmth. Whether it's an emotive piano section or zesty acid bass loops, the comprehensive nature of this pack is a testament to Week's longevity on the scene.
Phil Week's tracks have been hypnotising dance floors since the year 2000. With over 250 releases across various labels, the Frenchman puts his decade-spanning knowledge into this intuitive pack capturing the essence of his sound.
Explore the melodic magic of Denney.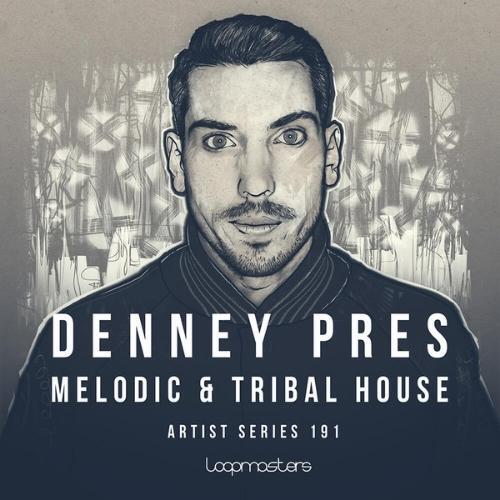 Denney's unique world of melodic and tribal driven beats has led to great success, working regularly with the likes of Hot Creations and Crosstown Rebels on multiple in-demand records. Bringing together these two core influences that form the UK producer's sound, throbbing house beats are pinned by dreamy, ethereal melodies laced with a hypnotic tribal charm.
Curating over 1GB of sounds, the prolific producer takes aim at the warm-up, peak time and after-hour sections of the club. Revealing a desire to capture each step in his career thus far with this curation, sounds lend themselves to a variety of influences, touching on acid house all the way through to more melodic techno.
Warm, hopeful synths explore the more euphoric end of his sound, compiling 31 varied melodic loops, whilst 30 bass sounds and over 50 drum loops bring the heat that Denney's driving sound is known for. 
Samples are split into both loop and one-shot formats, exploring a varied palette encouraging a hands-on approach to sound design. Tune into the stunning combination of melodic house merging with tribal tendencies designed to ignite your productions.
Get inspired with two of the scene's most influential artists.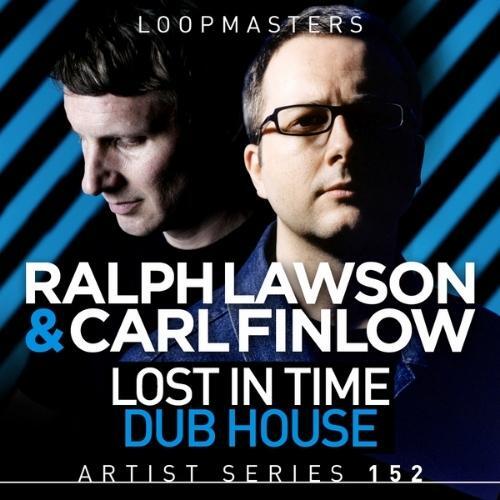 Ralph Lawson and Carl Finlow are two artists that come to mind in any discussion of UK house music. Working tirelessly throughout the nineties on their 20/20 vision imprint, the Leeds based collective are behind many of the genre's most pivotal releases.

On top of an ear for fresh and innovative curation, the pair each host a prolific library of solo productions. Carl Finlow's output has rarely dipped throughout his 20+ year career, producing timeless music under the alias' Random Factor, Silicon Sally and Voice Stealer to name a few.
Exploring their roots in 'Lost In Time Dub House', the two electronic music veterans have compiled over 800 sounds to inspire your productions. Recorded using an array of vintage synthesisers and drum machines, the sounds in the pack capture the deep, analogue warmth heard in many formative releases from the genre's golden era.
Hundreds of snappy drum samples form an ample percussion section featuring fully constructed drum loops, alongside single shot snares, hats, claps and everything in-between. Benefiting from the two minds behind this curation, this pack caters for a variety of tastes, meandering through Ralph Lawson's atmospheric house background, as well as Carl Finlow's electro roots.
 
Creative origins from the UK duo taking the world by a storm.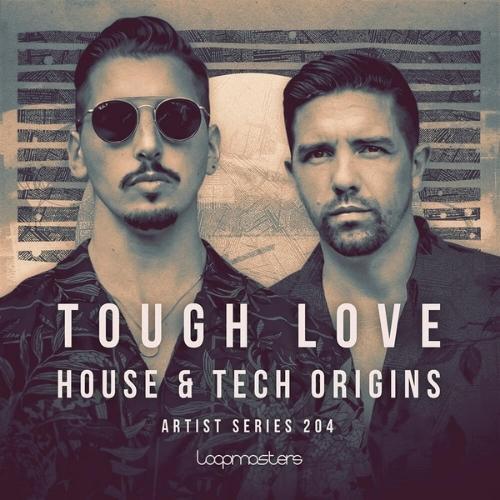 Flying onto the scene back in 2011, the London based artists have formed an infectious sound merging slick UK garage energies with lively vocal work. The minds behind the chart-topping 'So Freakin Tight' and the summer anthem 'Pony' have earned a global following through their undeniable danceability and feel-good energy.
Capturing the raw appetite of UK clubland, the pair have perfected the merging of underground culture with larger audiences. Putting their experience to the people, Tough Love has curated an extensive sample pack showcasing the origins of their sound. From huge house beats to addictive synth lines and FX, 'House & Tech Origins' is a fountain of knowledge for the aspiring producer.
Flowing between tempos of 123-128bpm, the samples in this pack meander through a multitude of emotions. From stunning, euphoric string sections to lean and crafty beats, over 800MB of content captures the iconic sound of Tough Love. If you are looking to add a level of catchy intricacy to your productions, this comprehensive sample pack is an excellent place to start from a duo at the top of their game.