Top 5 - Chill Out & Electronica Sample Packs on Loopmasters 2018
Welcome back, this week we're checking out the Top 5 most popular Chill Out sample packs on Loopmasters as of October 2018.
5. Chilled Glitch – Loopmasters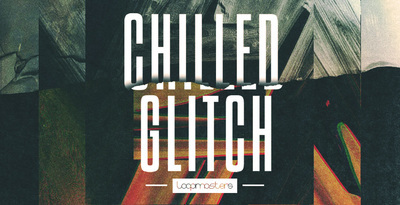 First up, Chilled Glitch is a unique pack absolutely stacked with chilled and glitched out samples that are sure to add character and the rights vibes to your next project. This pack is massive. Coming in at 2.27 GB of content. That's 800 high-quality wav files to play with and producer from. You can expect tempos from 70-90BPM that are ideal for Glitch, Ambient, Hip Hop, Glitch Hop, Chillout, Psychedelic and World Music. You don't want to sleep on Chilled Glitch.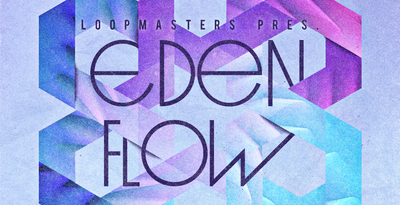 Eden Flow, a meditative and meticulously crafted foray into ambient, bass-heavy bliss. Those who represent an atmospheric sound will find a plethora of top-quality audio to breathe a new life into their music projects. With loops pulsing between 115-120bpm and in a range of different keys and playing styles, Eden Flow is perfectly suited to Downtempo, Ambient, Cinematic, Chill Trap and any other musical or bass-heavy genres.
3. Kazbo Chill Pop – Keep it Sample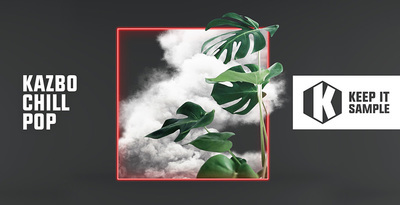 This awesome selection of chill samples transports you deep into an emotional world of melodic riffs, soft synths, intense leads, lush pads, delicate chord loops, carefully chopped and pitched vocals and downtempo drums; this pack gives you the tools you need to infuse deep emotions and light atmosphere straight into your productions! The sounds are for Chillout, Vaporwave, Chillwave, Synthpop, Synthwave, Melodic House, Trap, and Pop genres. Bring the unique and deep vibes with Kazbo Chill Pop.
2. Late Night Grooves – Loopmasters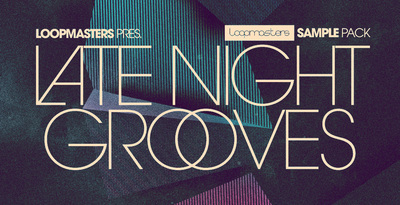 Loopmasters present Late Night Grooves – a smooth collection of sophisticated sounds for the early hours and beyond. You'll find classic keys including the sounds of Rhodes, Vibes and Electric Organ keyboards, as well as Pianos, Electric Pianos and Synths! These come as Leads, Riffs and Chords to fit immediately into your existing tracks! With live acoustic drums, guitar hooks and solid basslines – you have a wealth to choose from, be it late night or mid-afternoon. Of course, the entire collection comes with the Loopmasters seal of approval! Get started with your next down-temp project today with Late Night Grooves.
1. Immersion: Electronic Chill 2 – Loopmasters
Here we are at number one and you may have noticed Loopmasters has dominated the list. That is no mistake. Our producers and sound designers are some of the best in the world and what they've done with Immersion: Electronic Chill 2 is a testament to that sentiment. This pack is a deeply absorbing selection of lush harmonic melodies, windswept atmospheres and rich rhythms to slow the frenetic pace of life down to a steady heartbeat. Dive in and dive deep with Loopmasters! With over 900 MB of content, centred around 140BPM there is sure to be more than enough for quite a few complete projects! Head over to Loopmastes.com today to get all of these packs and more and don't forget to check out Loopcloud to audition & purchase loops and samples one by one after auditioning them live and in your project vis the Loopcloud VST.