Top 5 - Best Hip Hop & Rap Acapella Vocal Sample Packs - Your Guide To Hip Hop & Rap Vocal Acapellas
This week we're counting down the top 5 most popular Hip Hop Acapella sample packs on Loopmasters as of Aug 2019.​
1. Scorz-Zay Zee Hip Hop Acapellas | Monster Sounds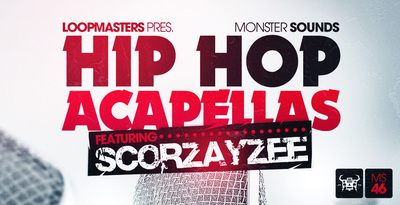 Monster Sounds have linked with one of the UK Hip Hop Scenes hardest working rappers to bring a set of Street level royalty free Hip Hop acapellas bounding into your computer showcasing a genius mixture of penmanship and vocal delivery you will love.
2.  Heavyweight G-House Rap Vocals Vol 2 | Monster Sounds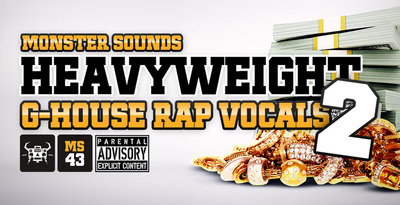 Jumping back to the mean streets Monster Sounds has found new vocal talent to bring their street swagger to the mic and record a whole new set of G-house vocals. For those who didn't know, G-House is a fresh sub-genre of house music. Taking the swagger of U.S Rap acapellas and fusing them with the Deepest Jacking bass house tracks brings the new attitude and excitement to the house genre.
3. Russian Rap Vocals | Apollo Sounds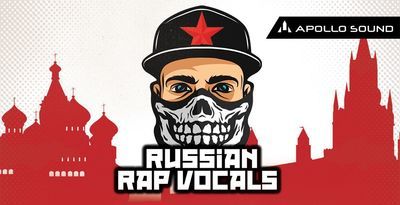 Unique in its own way this collection of vocals and Acapellas will make your tracks stand out from the crowd. We are certain you will never find it anywhere else. Russian Rap Vocals – is a pack of Russian rough and husky vocals. If you want to add a new zest to your track, or breathe some cold Siberian air into it, this pack is totally for you.
4. New York Rap Acapellas Part 3 | Monster Sounds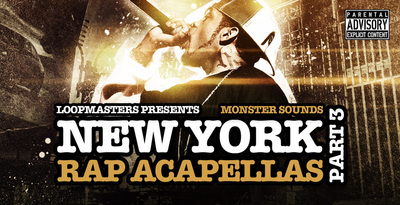 Monster Sounds are very proud to present the third volume of freshest royalty free Rap Acapellas featuring some of the best MC's in NYC! Many times in the studio you get to the point where to take things to the next level you need a little something special. A great vocal can take the track from being ok, to being a remembered as a classic. This is tricky if you don't know any decent MC's or have access to a studio to record them. This is where Monster Sounds Rap acapella series steps in, Quality vocals right where you need them.
5. Miami Rap Acapellas | monster Sounds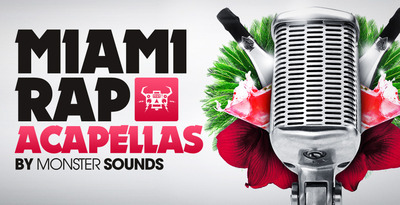 Monster Sounds have been fortunate over the years to have befriended and associated with many great vocalists and here they continue in the successful Rap Acapella series bringing authentic performances direct to your studio. For this pack, they have enlisted the help of 3 talented MC's from Miami with 3 very different styles and delivery and they have ensured the guys have given you many options on lyrical content, from street trap rhymes with edgy content to more laid back hip hop, on top of bouncing club hype lyrics.