Top 5 - Best Guitar Sample Packs - Your Guide to Acoustic & Electric Guitar Loops, Samples & Sounds
Welcome back! This week we're counting down the Top 5 best Guitar sample packs on Loopmasters as of October 2019. In these loop packs you will find the very best acoustic guitar loops, electric guitar loops, guitar samples and sounds!
5. Rhythm Guitar | Organic Loops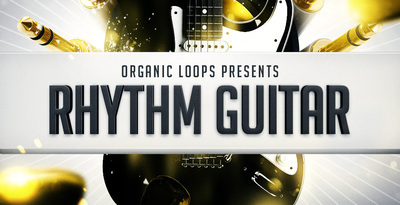 Rhythm Guitar brings you the sound of Acoustic and Electric Guitar, providing a complimentary backing to your tracks or a solid groundwork to build upon. You'll find a great selection of rhythmic styles to choose from, in a range of playing techniques – with muted notes, arpeggios and slides, played in styles for Funk, Rock, Folk, Indie and offbeat Ska.  
The pack contains Loops recorded at 90-124BPM in the keys of A, D, E and G Major – enabling you to mix, match and layer the perfect accompaniment. Along with the included Loops are 13 Chord Hits to create your own progressions or use to bulk up your existing songs.
4. Chill-Tempo Acoustic Guitar | Apollo Sound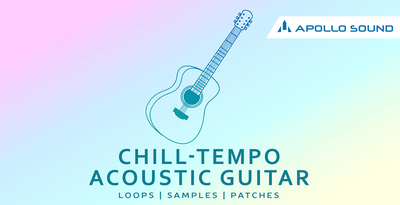 Let us introduce to you our new magnificent sample pack –  Chill-Tempo Acoustic Guitar. Do you want to add some organic feel to your chill hop, downtempo or LoFi tracks? To equip your compositions with carefully crafted live guitar riffs? Then this guitar library will work for you perfectly.
The library was performed by professional session guitar player Emil Khachaturian and it includes the wide range of acoustic guitar loops, recorded in 8 different tempos and more than 10 different keys. Here you will find jazzy, funky, soulful, indie, latin and even jokey country melodies for your chill tracks.
3. Pedal Steel Guitar | Loopmasters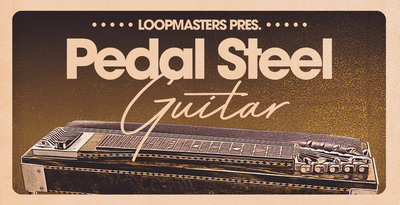 Loopmasters present Pedal Steel Guitar, a unique look into the sounds of an oft overlooked instrument. The totality of playing styles are available here in a range of keys and tempos, ready to bring a distinctive sound and inspiration to your sonic palette, 100% royalty free.
Pedal Steel Guitar contains 443 MB worth of immaculately recorded parts, played by expert session musicians and ready to drop into your compositions of any style. Hawaiian style vibratos, country riffs and bluegrass jams are all included, but with loops between 85-120bpm, this collection will work well in rock, blues, jazz, downtempo and other instrument-based genres.
2. Post Guitar Vol. 1 | Dabro Music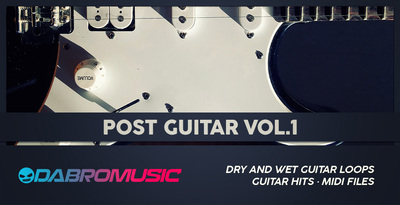 The new amazing collection for live guitar music lovers is here. This Beautiful Post Guitar Sample Pack contains electro guitar samples with lyrical atmospheric melodies and chords at the ready. You will find authentic melodies, harmonies and chords with a unique sound and all nuances of living guitars. You also get lots of additional single chords and strokes that will help you to create atmospheric spaces in your tracks.
Post Guitar is a delightful collection of guitar tunes from the composer and musician Kurmax which was recorded in his studio by means of the popular model's electro guitars and analog effects chains.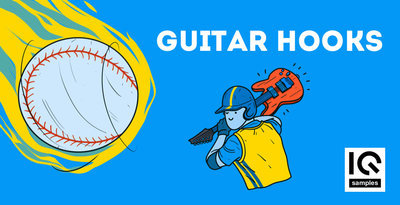 IQ Samples are proud to present - Guitar Hooks!
The idea behind the pack is to give a creativity boost in terms of melodies and hooks. The record chain included Guitars: Fender Telecaster Custom Shop, Epiphone Les Paul, Fender Fat Strat; Amps: Peavey 5150 (tubetone mod), Marshall 800, Fender Twin Reverb, Vox Pathfinder ; Cabinets: Marshall 4x12", Mesa/boogie 4x12", Samp Custom;  Mics: Sennheiser MD 421, Soyuz Malfa, Oktava-5000, DBX Measuring Microphone, Neumann M150; Pedals: Boss Overdrive OD-3, Ocd Fulltone, Boss DD-7, Eventide H9. Guitar Hooks are recorded both dry and wet with additional backing tracks and rhythm parts, to give an idea of the movement that the producer can use as an starting point for his new masterpiece or use it as an additional color in her song. You'll find more than 160 guitar loops which can be arranged in tons of variations and sounds in this pack. There're 69 dry and 98 ready-to-use wet loops in three basic tempos – 130, 140, 165 BPM.