How To Make Electro Swing
That's right flappers, it's the moment we've all been waiting for: the roaring twenties are back with a vengeance! What better time for an electro swing tutorial? You better hold on to your flippin' jazzy boater though, because not only are we going to show you how to make electro swing music using the big, bold and brassy Electro Swing 2 by RV Samplepacks, but you can also download the samples we use for no money with Loopcloud's free 30-day trial. It's the cat's meow!
Electro swing is a predominantly sample-based form of music, and Electro Swing Vol 2 does a lot of the hard work for you in terms of sourcing and slicing those vintage swing loops. Start by dragging ES2_124_F_Ragtime_Vintage_Combo_1 and ES2_124_F_Ragtime_Vintage_Combo_3 into your project, giving you a couple of loop variations to get started with.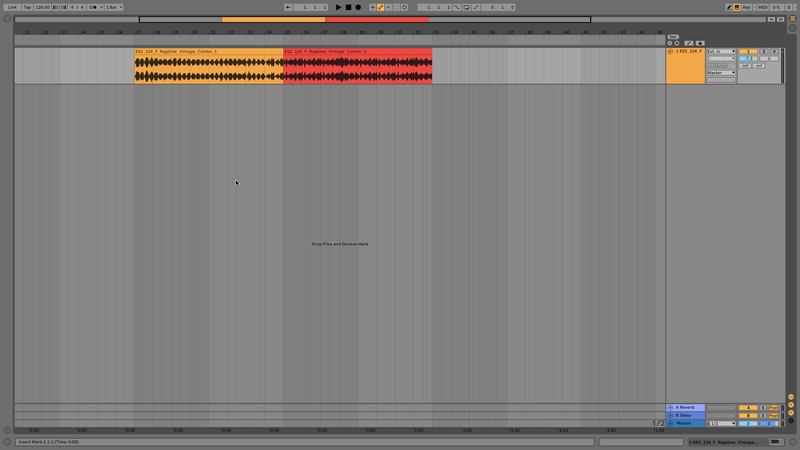 Add double bass lines to accompany these in the form of ES2_124_F_Ragtime_Ac_Bass_3 and ES2_124_F_Ragtime_Ac_Bass_1.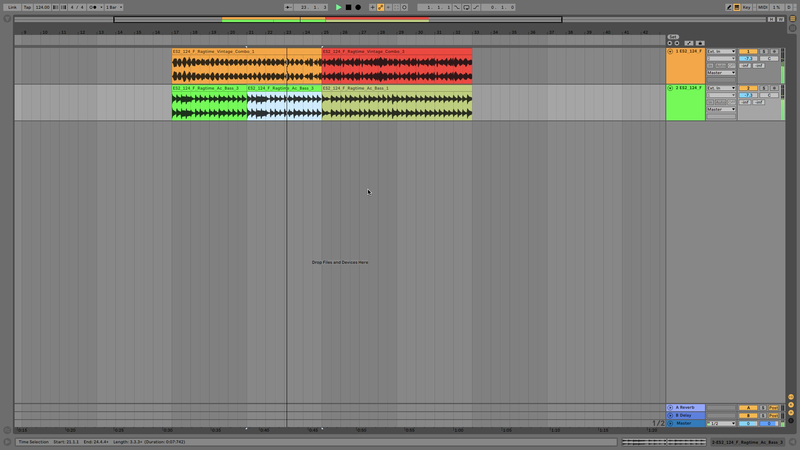 For a beat go with ES2_124_High_Drums_Full, which is both big and bangin'!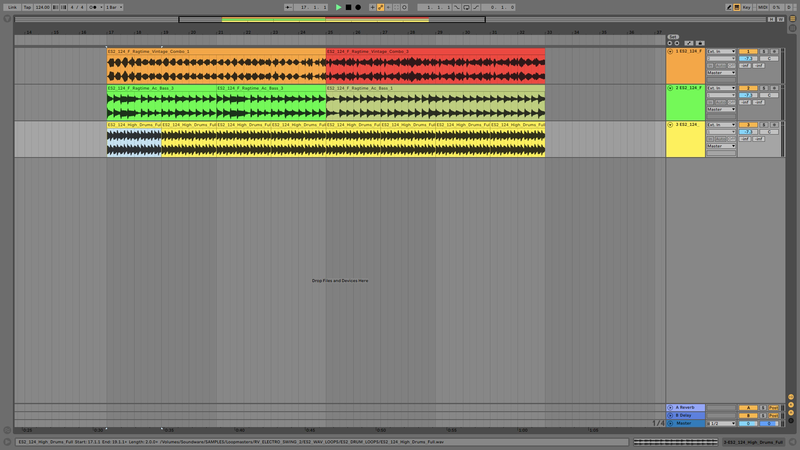 We've got the guts of a song right there, let's turn it into a mini-arrangement. Grab the stripped-back beat ES2_124_NatKing_Toploop, and play it with the first loop before the drop.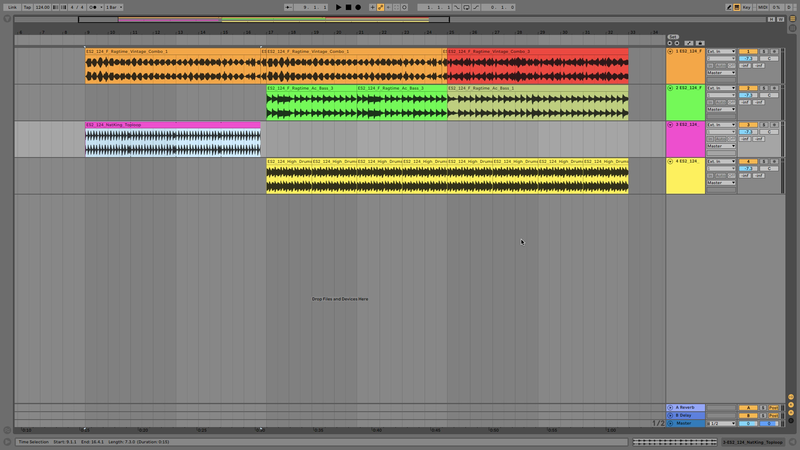 Slice out the last beat of the music loop and pitch-bend the clip down in Live's audio clip view to create a turntable stop effect, and mute the drums during this part to help emphasise it.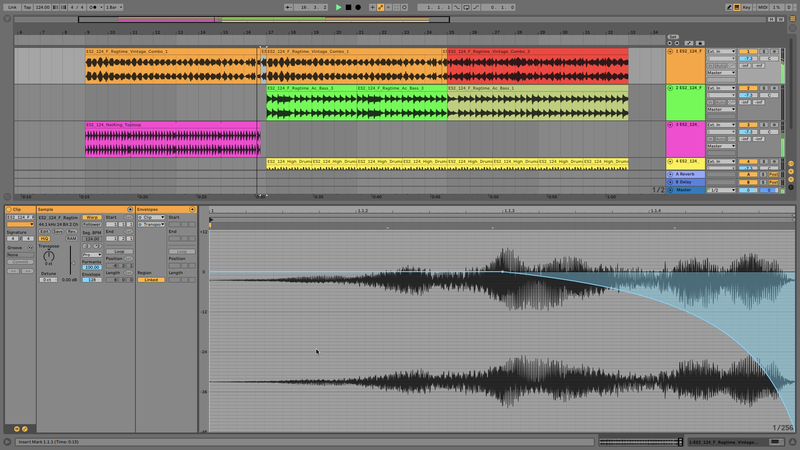 To hype things up a bit just before the drop, tease the first beat of the bassline over the preceding bar. To emphasis the drop itself, add the crash cymbal ES2_124_Crash_Fx_01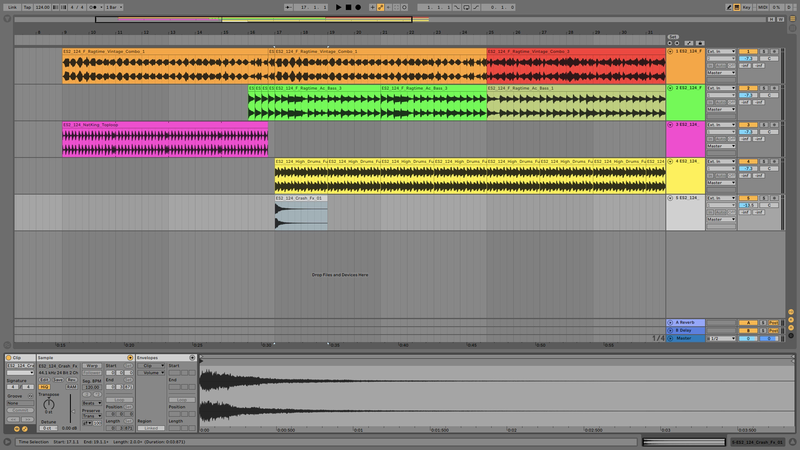 Now as you probably already know from personal experience having musical ideas can be deeply tiring, so let's use that turnable effect again to lead into our 'B' section. Again, cut the beat and fade it out quickly to create a  smooth switch-up.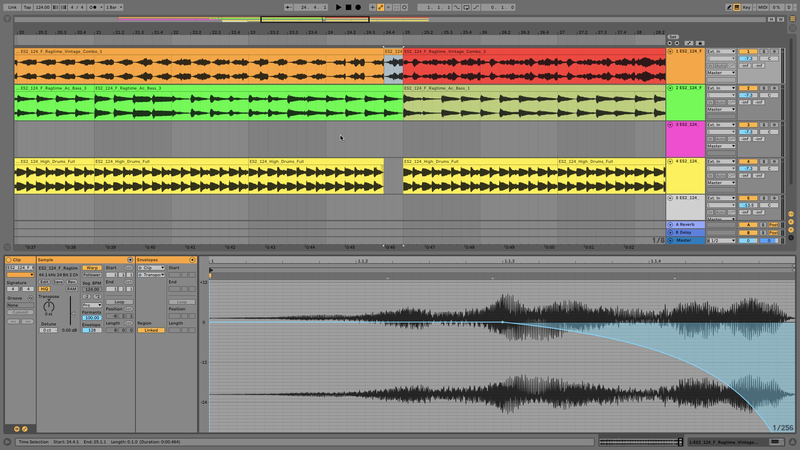 The B section really does sound quite similar to the A section in terms of timbre so let's add some electro swing piano. Electro Swing 2 includes a folder of MIDI files, grab ES2_124_F_Ragtime_Piano, and line the section part of the MIDI file up with the 'B' section. To play this back you can use the Natural Grand Piano patch in AIR Music Technology Xpand!2, or indeed any straightforward-sounding piano patch.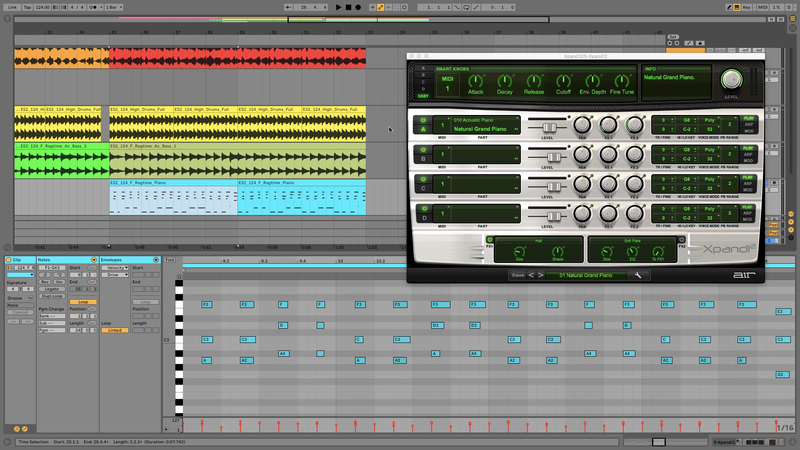 This is played quite gently but you can use a MIDI processor such as Live's Velocity MIDI Effect to crank it up. To get a vintage sound add a touch of the Vinyl 3 preset from XLN Audio RC-20 Retro Color..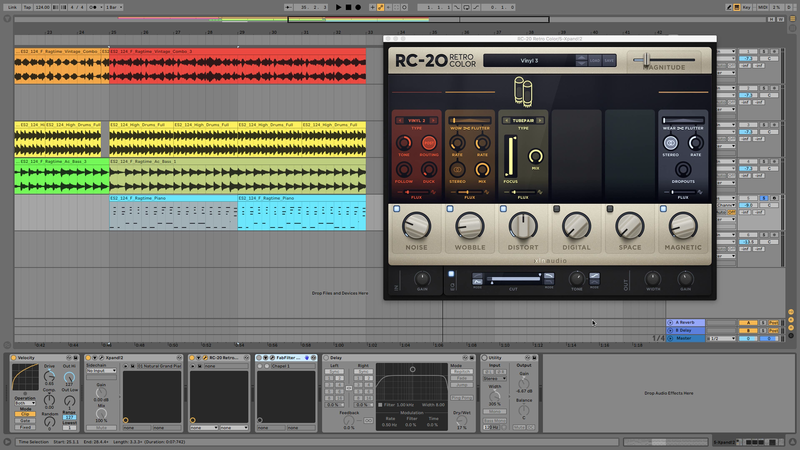 ..some Chapel 1 from FabFilter Pro-R..
..the merest touch of Live's Delay, and finally some stereo width enhancement so its stereo profile is more like that of the musical loop's.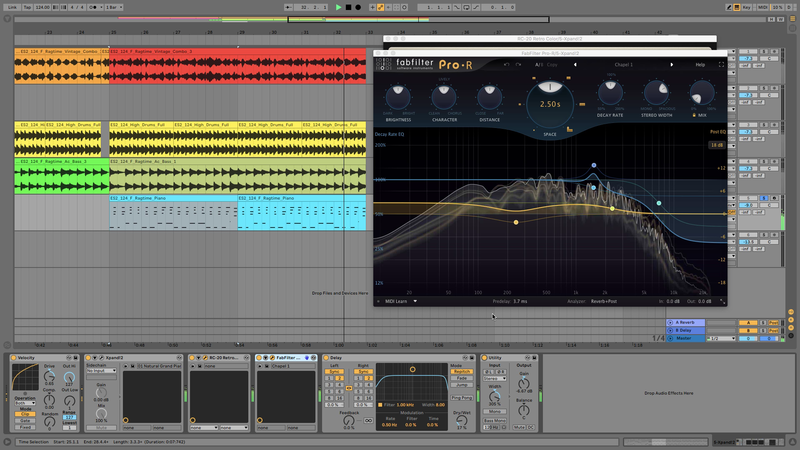 Next make an outro with just the beats and bass, and to transition to this drop everything out apart from the wailin' horns of the music loop.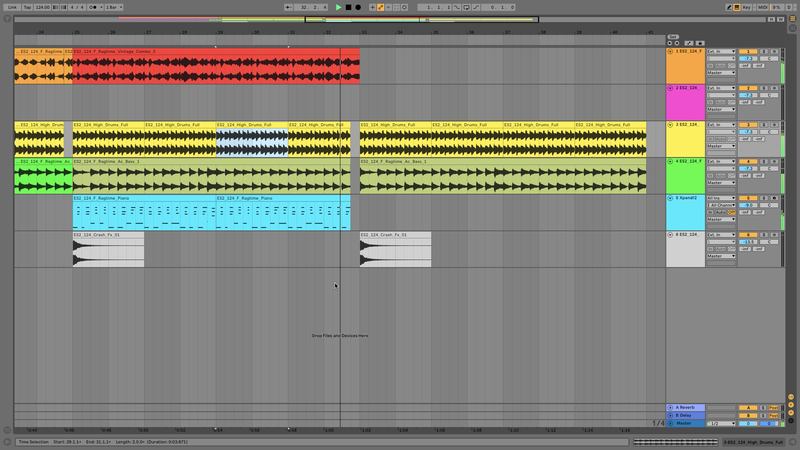 To make an intro, loop up the first couple of beats of the 'A' music loop and open a filter up over them.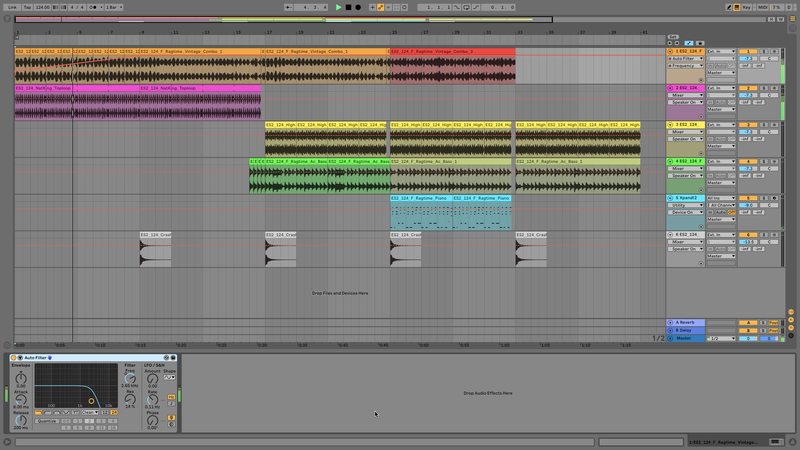 Congratulations, you've made an electro swing song without spending any clams. Until next time, let's blouse! Don't forget that you can try this out for yourself, all these sounds are on Loopcloud which are offering a 30 day-free trial.